Denmark to Become World's First Nation to Stop Classifying Transsexualism as Mental Illness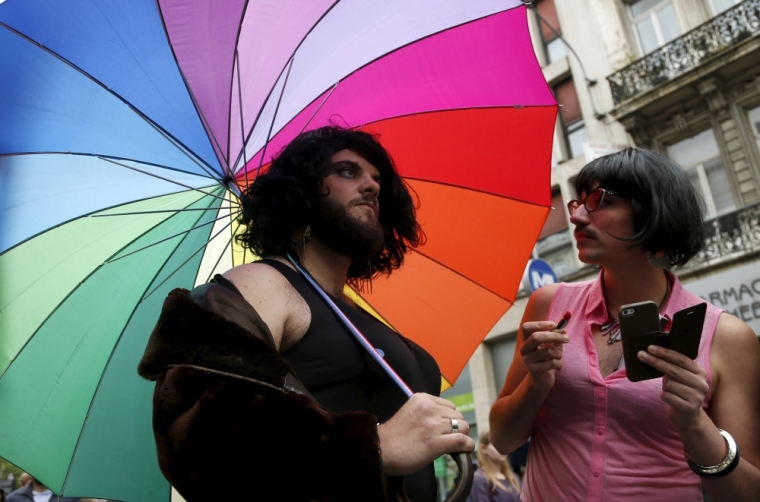 Denmark is set to become the first country in the world to declassify transsexualism as a mental illness, and is now pressuring the World Health Organization to do the same.
Agence France-Presse reported Tuesday that Parliament Health Committee Deputy Chairman Flemming Moller Mortensen has claimed that the current law is "completely inappropriate," and said the European nation will remove the transgender listing from its clinical guidelines on Jan. 1, 2017.
Amnesty International has hailed the decision, saying the move will help to remove so-called "institutionalised stigmatisation" against transsexual people.
Back in 2014, Denmark also became the first European country to allow a person to legally change their gender without a medical expert statement.
The Scandinavian nation was also the first country in the world to recognize same-sex partnerships in 1989, according to Mortensen.
The official WHO classification continues to list transsexualism under its "Gender Identity Disorder" section, and describes it as:
"Desire to live and be accepted as a member of the opposite sex, usually accompanied by the wish to make one's body as congruent as possible with one's preferred sex through surgery and hormonal treatment."
It adds that the presence of transsexual identity for at least two yeas persistently is a sign of this disorder, but says it is not related to other disorders, such as schizophrenia, or associated with chromosome abnormality.
A number of Scandinavian countries have been debating transgender issues as of late, with a proposed bill in Norway seeking to make changing one's gender simply a matter of selecting an option on a website.
The report noted that children as young as 6 years of age would be allowed to make such a choice, as long as both parents agree. Individuals would not be required to undergo any physical transformation, surgeries or lengthy hormone treatment.
"The law will make things easier for us. We won't have to always prepare everything in advance before going anywhere," said Sofie Brune, the mother of a 6-year-old girl who wants to be a boy, according to The Local. "So it's natural that he now plays for the local boys' [soccer] team, and he's treated as a boy in school."
The Norwegian bill has so far faced little opposition in the largely secular country and is expected to be voted on before the summer break.