DeVon Franklin, Meagan Good Talk Love, Sex and Marriage in New Book, 'The Wait' (Interview)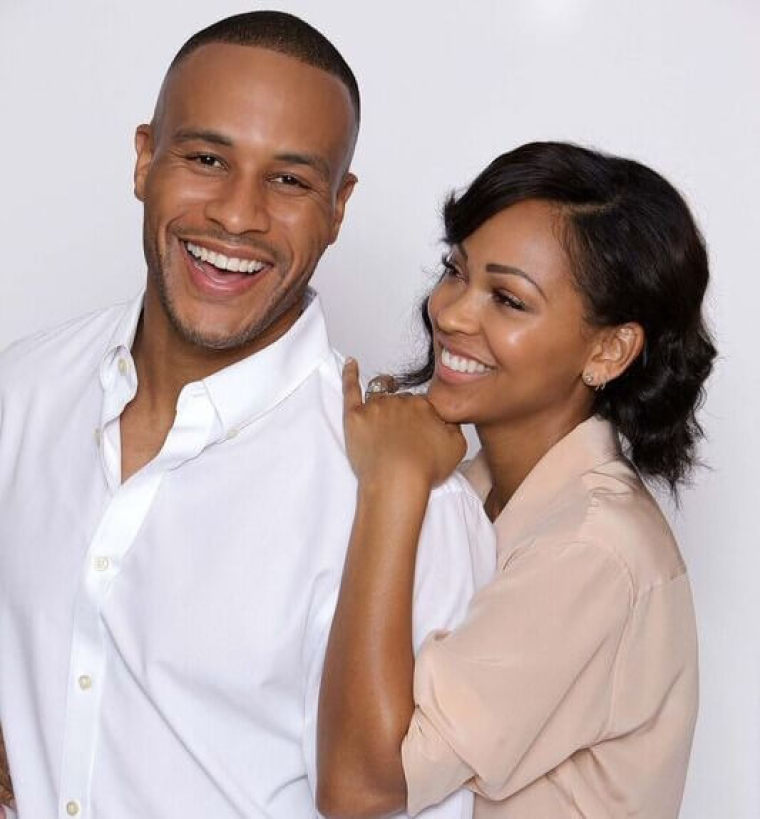 Meagan Good never thought she would get married.
After witnessing dysfunctional relationships and questioning if there was really someone who she could spend eternity with, the 34-year-old award-winning actress decided to focus on God. Meanwhile, her future husband, DeVon Franklin, the former Sony Pictures executive who now heads Franklin Entertainment, believed that falling in love would hold him back from career aspirations.
Yet, when each of them chose to take a vow of celibacy and put God in charge of their love lives, they were brought together as husband and wife. For some, this may sound like a fairytale, but it's the true story outlined in the couple's first book, The Wait: A Powerful Practice for Finding the Love of Your Life and the Life You Love.
In the book, the Hollywood couple writes about more than just their love story, but they advise people about the benefits of celibacy, offer dating advice, and give practical tips that help people focus on faith that can transform relationships.
During an interview with The Christian Post, the couple who married in the summer of 2012 spoke about their views on dating, love, and keeping God at the center of it all. For the actress who was once afraid of marriage, honoring God by waiting to have sex before her wedding night helped eliminate those fears.
"I've seen so many marriages around me deteriorate. The short term thought was a great one but the long term one was very scary to me," Good revealed to CP. "I think the difference is with implementing The Wait, the foundation that we have is so solid that it makes me feel so much safer and gives me so much more confidence — not just in our marriage but in what God is doing in us and through us. He honors our marriage because we took the time to honor Him with our foundation."
Franklin admits that before finding his wife, he suffered from fears that many Christian men he has encountered can relate to. The 37-year-old preacher and film producer who worked on movies such as "The Karate Kid and "Heaven Is for Real," didn't believe his career and love life could coexist.
"For a long time, as a Christian man, that was something that I had a challenge with. I was like, 'look, I want to do all of this stuff in the world, I want to move forward with my career.' And at the time I perceived that being open to love would slow me down," he told CP. "Once I was open to the love that God was trying to bring me, it not only helped me find peace through dating and ultimately getting married to Meagan, but it also showed me that love actually helped me become better. It made me better at my career."
When it comes to Christian men and dating, Franklin refuses to broadly generalize issues with matters of the heart. While Franklin remained celibate for 10 years before getting married to Good, other men may have struggles waiting for their bride.
Good, however, believes that it's up to women to set their boundaries and determine the physical pace of any potential relationship.
"As women, a lot of times we have to set the pace for what we want. A lot of times some guys will go with whatever we're proposing," she said. "A lot of times if we say to that guy 'hey, this is what I want to do, this is what I think we should do, are you willing to do it with me?' It may be the same guy that was physical in his last relationship, but because you asked him and because it really is in his heart, you created a space for him to really follow through with that."