Did Angola Ban Islam? 'There Is No War on Islam or Any Religion,' Says Government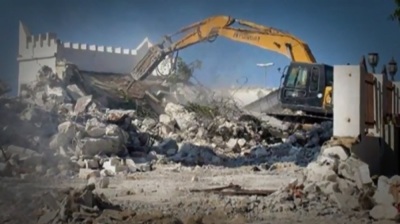 Despite reports that the Angolan government had "banned Islam" earlier this month, the country released a statement on Tuesday refuting the allegations.
"There is no war in Angola against Islam or any other religion," said Manuel Fernando, director of the National Institute for Religious Affairs, part of the ministry of culture, told AFP news agency.
"There is no official position that targets the destruction or closure of places of worship, whichever they are," he added.
David Ja, a spokesman for local Muslims, said that the government's claims contradicted the fact that many mosques had already been closed.
The government defended itself by saying that the mosques, many of which had been rapidly constructed to serve the country's expat communities, had been shut down because they lacked government documents like land titles and building licenses.
"It's true that several mosques have been destroyed and others simply shut down in the last few months. Most of the mosques that were destroyed were built without government permission. Two authorised mosques in Luanda are still operating without a problem. I have not heard of any official decision to ban Islam or prohibit Muslim prayers in mosques." Ahmed ould Taher told Al Jazeera.
This is not the first documentation suggesting that Angola has not been a friendly place for Muslims. In 2012, a State Department report gave several examples of times when the government had stymied the country's Muslim population attempts to build and keep open mosques.
"Muslim group leaders reported Muslims could not practice Islam freely because the government did not recognize Islam and selectively intervened to close mosques, schools, and community centres," it said. "Although government officials asserted the government protected religious groups without legal status and did not have a policy to close mosques or other Islamic facilities, there were several reports of local authorities closing mosques or preventing their construction."
Religious organizations are required under law to apply for accreditation in the country. Currently there are 83 organizations recognized, the same number that has been permitted since 2004. More than 900 groups have applied for legal recognition without success since then but according to a State Department report, "The government permits these organizations to exist, function, and grow without legal recognition."
According to Operation World, the oil, gas and diamonds-rich country is 94 percent Christian, made up both mainstream denominations and also strains with close ties to indigenous practices. Only a small percentage--one half of one percent--of Angola's 18 million population is believed to be Muslim.
Further, the majority of its Muslim population is not indigenous to strongly Portuguese-influenced Angola. Many Muslims hail from West Africa or Lebanon, "reportedly leading many Angolans to negatively link Islam and illegal immigration," reported The International Business Times.