Diner Drops Discount for Praying Customers After Being Threatened By Lawsuits; Manager Speaks Out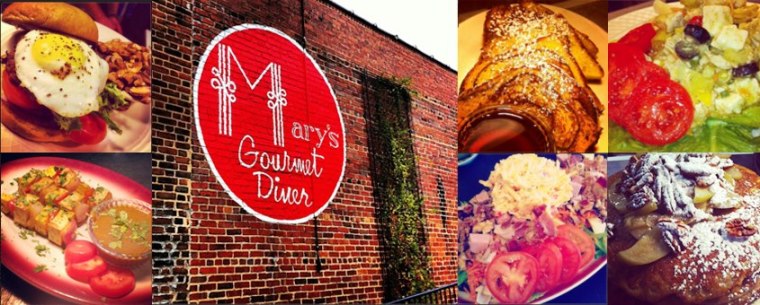 A manager of the North Carolina diner that recently dropped its occasional 15 percent discount to customers who pray in public is speaking out on the threats of a lawsuit this week.
Mary's Gourmet Diner made international headlines after a customer shared her "praying in public" discount on Facebook, garnering thousands of likes and shares. However, the Winston-Salem, N.C. restaurant has already ended the deal after coming under legal fire. On Thursday, The Christian Post spoke with a manager at Mary's, who chose to go unamed, that described his disappointment in the controversy surrounding the discount.
"Our community has very strong individuals who have done nothing but support us and we give nothing but thanks to them. The ones that really have been harassing us are out of state individuals and not individuals that live in our community," said the manager, who wished to remain anonymous. "We are strong individuals, we have taken all of this in, and we appreciate everyone's support and unfortunately the bad has overruled the good."
The owners of the diner, Mary Haglund and her daughter Shama, have not yet responded to CP's request for further comments. However, the manager revealed that the co-owners are saddened over the threat of lawsuits following the prayer discount.
"We have done away with the discount and Mary and her daughter Shama are very saddened by this, this is a gift that we gave to our customers - this is a gift that has been taken from us," the manager said. "The gift of giving is just as important as receiving the gift. These individuals are very hurt, but it has made our community stronger. There's always good things that come out of the bad, and unfortunately, we will see it in time, but we are not seeing it yet."
Although Mary's will no longer offer 15 percent off the check for customers who pray, the diner is still encouraging patrons to take time before their meal in gratitude.
"There is a lot of evil in this world, and we encourage people to still come in and take a moment before the food to really be appreciative of what they have and to separate themselves from all the madness in the world," the manager added. "All the disease that's coming into the U.S. and from all the war and the madness that's going on overseas as well. All Americans are very stressed about the economy and the way things are going, but we have things to be thankful for and we like to give thanks regardless of a discount or not."
The original social media post displaying the discount by customer, Jordan Smith, received thousands of likes and shares, but not all responses to the deal were positive. While many Christians praised Mary's for encouraging prayer, other believers cited Matthew 6:5 in the New Testament: "And when you pray, do not be like the hypocrites, for they love to pray standing in the synagogues and on the street corners to be seen by others," according to other reports.
Furthermore, other readers online questioned whether or not Mary's extended the discount to all forms of prayer – Christian or otherwise. In response, Haglund told an Orlando, Fl. Christian radio station that she appreciates the "attitude of gratitude," regardless of whether it is a Christian prayer or a simple meditation.
Nevertheless, on Wednesday, Mary's posted a hand-written notice on its front window stating it must "protect your freedom from religion in a public place," according to the Winston-Salem Journal. The restaurant also cited the threat of a lawsuit before offering an apology for "any offense this discount has incurred."