Disney Channel Actor David Henrie Turns Moviemaker With New Short Film 'Catch'
For the first time since he launched his career in 2002, David Henrie is stepping behind the camera. Henrie, a former Disney Channel star, who formerly acted alongside Selena Gomez on "Wizards of Waverly Place," is now taking a new role as moviemaker for his short film "Catch" which premieres on June 5.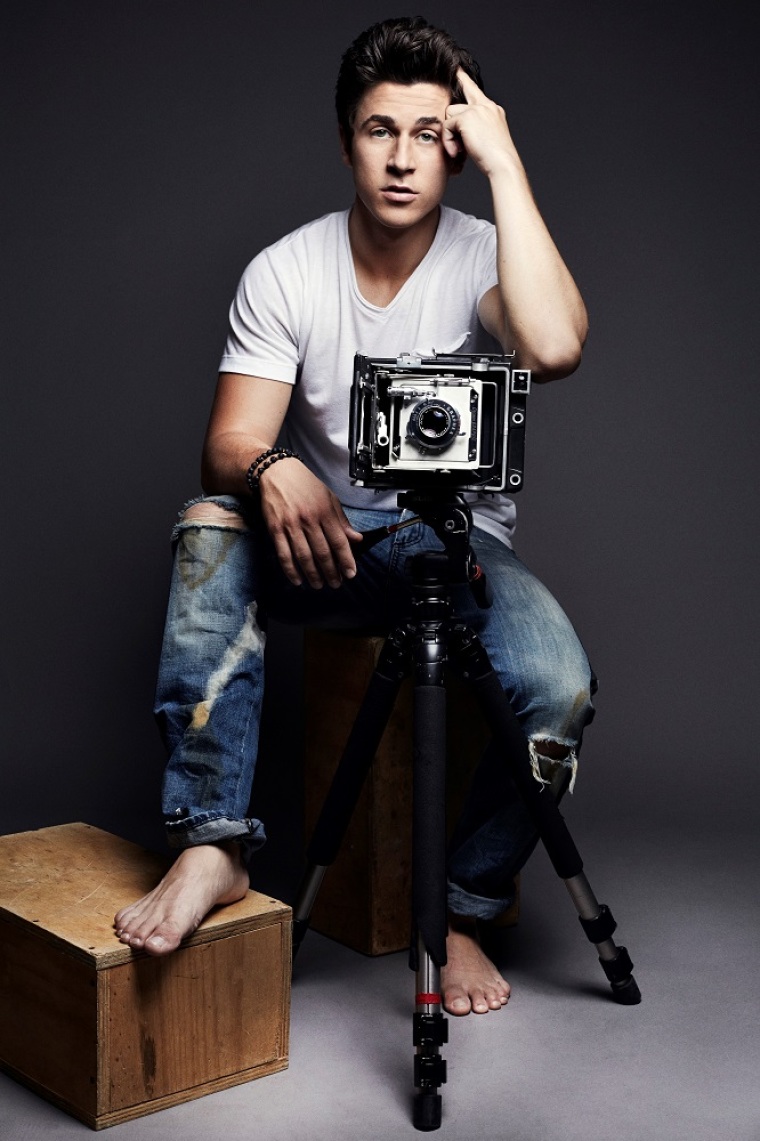 Henrie, 24, told The Christian Post last week that maturing in Hollywood did not imply that child and teen actors hoping to reshape their careers had to go to extreme lengths to alienate former fans.
"I think everyone as they transition out of a younger show wants to transition into a career of acting unless you didn't like acting and you don't want to do that anymore," explained Henrie. "You have to transition out of it and that comes with doing older, more mature roles, but that doesn't mean doing crazy things that just insult your audience. Your audience has to grow with you."
Henrie said that he had chosen to advance his career through selecting "good roles" and is currently filming a sequel to Mallcop and will be starring alongside Emily Watson and Kevin James in the World War II-themed movie Little Boy, which will be released in October. It was during the latter through which Henrie discovered his latest passion — working behind the camera.
"[While working on Little Boy] I became very good friends with this filmmaker named Alonso Alvarez Barreda and he did a beautiful short film that I loved called Crescendo and I really admired it," said Henrie. "I sort of hounded him and said, 'You know, man, I really want to make a short film. I've wanted to do this since I was little.'"
Henrie won over Barreda, raised the funds with him to make the film, and used his social media following to publicize its release. The 10-minute short follows a little boy desperate to convince his career-concerned father to play baseball with him, a story that the actor suggested resonated with his own life.
"My dad grew up in a very poor family and got kicked out of the house at a very early age and had to sleep on some floors and pretty much earn everything he has. So he wanted to provide the lifestyle for me and my family that he never had, ya know? The luxuries that he never had," Henrie recounted. "So he worked a lot, a lot, a lot, and he was a young dad and no one gave him a manual so he just thought 'I gotta work my tail off' and that came with a lot of sacrifices of quality time at home."
"I don't blame him as I'm sure no kid who would blame their parents for wanting to provide for the family but at the same time, when you are home, this sort of movement we're trying to start for Father's Day, it's the word quality, because it's quality time that matters. It's when you're with your family, how are you spending that time? You can still be at work even if you're with your family," he continued.
Henrie, who is Catholic, described his childhood faith as "lukewarm" and said that he and his family attended church roughly once a year growing up.
"Now that I'm older, I take it more seriously," he explained, adding that a primary motivation behind the growth of his faith was "his family in the future."
"I always knew that a man was someone who would stand by something and live by something and as I got older I wanted to figure out what that was," said Henrie.
Unlike many of his more reluctant peers, Henrie said that he actively looks forward to getting married and having children.
"I think our generation especially has a weird stigma towards families, like people aren't wanting to have families and aren't wanting to have kids and that's weird. I think that's really weird and not normal and I think our generation is the first generation in the history of mankind that has had this sort of attitude and this feeling towards marriage and family and children," he said.
The filmmaker said that he realized that pursuing a Hollywood career can at times be in conflict with one's ability to prioritize their family.
"I get bummed out a lot of times with my peers because a lot of actors are running away from their families to come out here and act. They don't have the support of their families with comes with its own set of problems. If you're running away from something to pursue something else you better be a really tough cookie. You really better have a good head on your shoulders and strong moral fiber otherwise you're leaving structure to pursue something that's not structure and you're just letting your emotions take you wherever you want and if you're just living life by your emotions, you're going to blow with the wind," said Henrie.
Henrie critiqued his fellow Millennials as "the YOLO generation."
"'You only live once.' 'Do whatever you want.' 'Let your feelings guide you.' That's the worst advice ever! Let your feelings guide you - that's terrible. My feelings make me want to do crazy things all the time but no, you do what's right," he concluded.