'Doctor Who' Christmas Special Release Date, Preview and Spoilers: Justin Chatwin to Guest Star in This Year's Holiday Episode?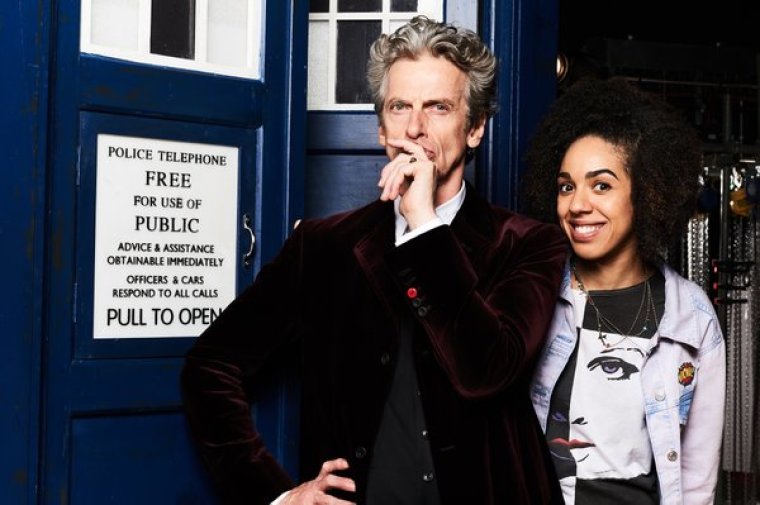 Everyone knows it won't be Christmas without a holiday special from the beloved British series, "Doctor Who." This year, the Twelfth Doctor (Peter Capaldi) will find company in a brash young superhero, as "Doctor Who" casted Canadian actor Justin Chatwin for its Christmas special!
According to Radio Times, the "War of the Worlds" actor will be playing a "brash" young man with an American accent. He's said to be imbued with the qualities of a superhero, but with the burden of a "few, dark interstellar secrets." It's not clear whether or not he actually has superpowers, but having a superhero on "Doctor Who" is surely among the least fantastical thing to happen on a show that posits time travelling in a phone booth.
Apart from "War of the Worlds," Chatwin has appeared in the 2009 "Dragonball Evolution" before switching to television. He has since starred in "Shameless," "Orphan Black," and "American Gothic." "Doctor Who" is his latest addition to his long resume.
Nardole returns on 'Doctor Who'
Meanwhile, the Twelfth Doctor will not have an interim companion on the TARDIS for the "Doctor Who" Christmas special. Instead, the show will be bringing back the sprightly Matt Lucas, who plays Nardole in the BBC series. He's previously appeared in last year's Christmas special as well, portraying River Song's assistant who ended up having joint custody of a robot body.
According to Doctor Who showrunner, Steven Moffat, the "Doctor Who" special is bound to be a "smart and emotional" romp through time and space. He promised "a lot of brain" and "a lot of heart," to which Mark Gatiss had even confessed (perhaps jokingly) that the episode they have prepared sometimes made him cry.
Spoilers on the 'Doctor Who' Christmas special
Speaking of a lot of brain and a lot of heart - the producer might be talking more than just the emotional undertones of the show. He could also be subtly hinting about what could happen in this year's "Doctor Who" Christmas special, according to Radio Times. A lot of heart could be referring to the Time Lord's two hearts, while a lot of brain might be a callback to last year's special's antagonist, King Hydroflax. He liked to sever heads and attach them to his torso, as he had done with Matt Lucas' Nardole.
Could the Twelfth Doctor in fact be involved in saving Nardole and King Hydroflax's other victims? There's still a few months left to go before the "Doctor Who" Christmas special, so keep an eye out for more spoilers and teases!