Doctor Who 'Cured' Baby of HIV: 'Faith Affects Everything I Do'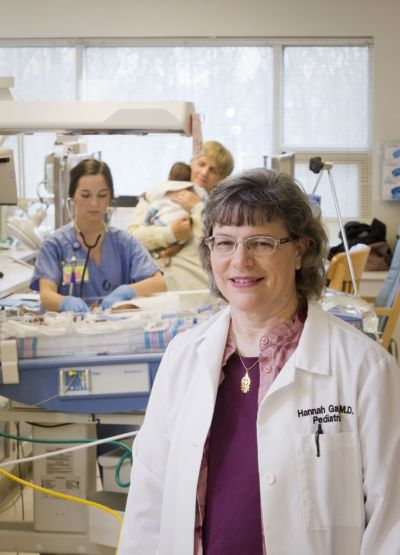 If you ever wondered how much of an impact the Christian faith of Dr. Hannah Gay, the University of Mississippi Medical Center pediatrician whose treatment "functionally cured" a baby girl born with an HIV infection, has had on her work you don't have to anymore. Her faith is "everything".
The former Baptist missionary who spent years living with her husband in Ethiopia in the 1980s opened up about her faith to the Baptist Press in a recent interview and she explained that her Christian faith defines her life.
"My faith affects everything I do. It defines who I am," she said. "It is actually everything I do and that includes my medical career. And certainly it's the love of Christ that I'm passing on to these children [patients]. It's not anything from myself; it comes from my faith."
The University of Mississippi Medical Center announced early last month that the quiet, devout Christian and mother of four was part of a three member team that happened upon a "functional cure" for HIV through the use of standard anti-retroviral drugs.
She refers to her involvement in pediatric AIDS treatment as "evidence of divine humor" as quite like the discovery of the "functional cure" it was unplanned.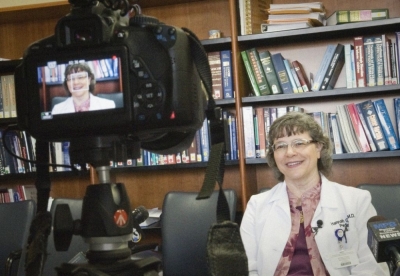 Dr. Gay only got involved with the specialty in 1994 because the job wasn't full-time and she was still able to be a wife and mother. "The part-time position that was open at that time here at University Medical Center was to help with the HIV clinic. So, I took it for that reason. Unfortunately, it remained part-time work for only about two months. And then it became super full-time work. But I enjoyed it," she said. "I was not at all trained in HIV… but apparently God chose me for it," she said.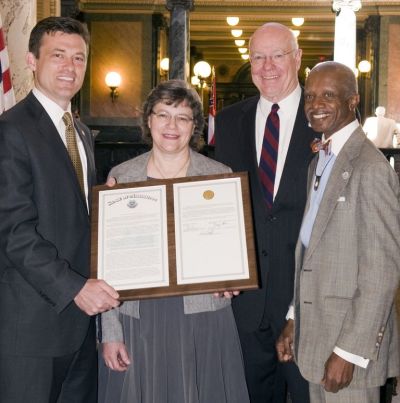 Since the announcement of the breakthrough, Gay has become somewhat of a hero in local and national media and on March 19, the Mississippi Legislature honored her for the feat.
As the media frenzy over the functional cure has calmed down somewhat in recent weeks however, Dr. Gay is all too happy, to get back to the work that brought her fame.
Before that though, she highlighted that Christians and churches can play a vital role in preventing the disease by engaging their communities about Christ.
"Our social consciousness needs to be centered on the Gospel and how the Gospel and Christ living in us can educate our lifestyle choices. And that will be the prevention of not only HIV but a whole host of other human suffering," the doctor noted. "Christians and churches need to be engaged in their communities with education about Christ," she added.
In a response from the Medical Center on Thursday, as well Dr. Gay also addressed concerns over whether or not the baby's mother had given consent for the child to be treated by the hospital for HIV.
"The short answer is that I did talk to the mom prior to starting triple drug therapy on the baby and her response was to say, 'Please do whatever you need to do to keep my baby healthy,'" noted Dr. Gay. "It certainly was not the complete education that I like to give to moms before initiating therapy but considering that she had only learned that day of her own diagnosis, I knew that it would be impossible for her to understand all of the pathogenesis of HIV within the time limitations that we had."