DOJ Files Arrest Warrant for Illegal Immigrant Acquitted of Kate Steinle Murder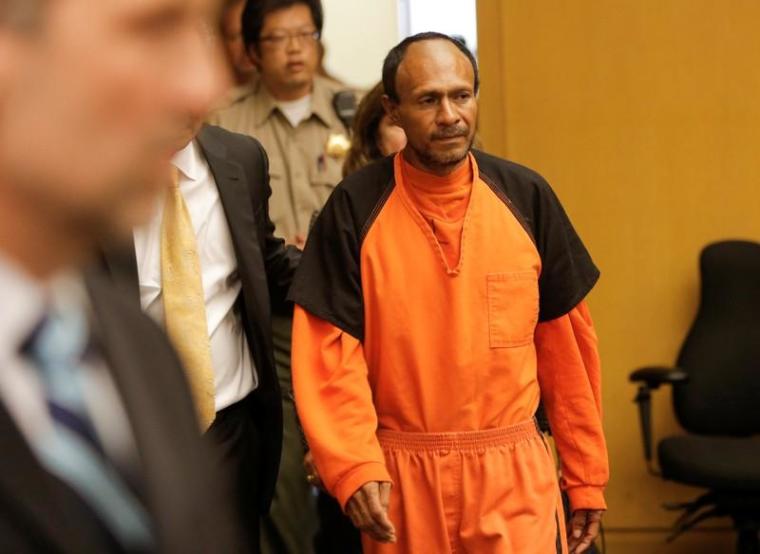 LOS ANGELES — U.S. prosecutors on Friday sought to arrest an illegal immigrant acquitted of murdering a San Francisco woman in a case raised during the 2016 presidential campaign, saying his conviction on a lesser weapons charge violated the terms of his supervised release.
A San Francisco Superior Court jury on Thursday found Jose Ines Garcia Zarate, 45, not guilty of murder and manslaughter charges in connection with the July 1, 2015, death of Kate Steinle. Jurors found him guilty of being a felon in possession of a firearm.
President Donald Trump, who had used the Steinle case as a rallying cry against the pro-immigration policies of so-called sanctuary cities during his successful run for the presidency, called the verdict "disgraceful" on Twitter.
Sanctuary cities such as San Francisco limit their cooperation with federal immigration authorities.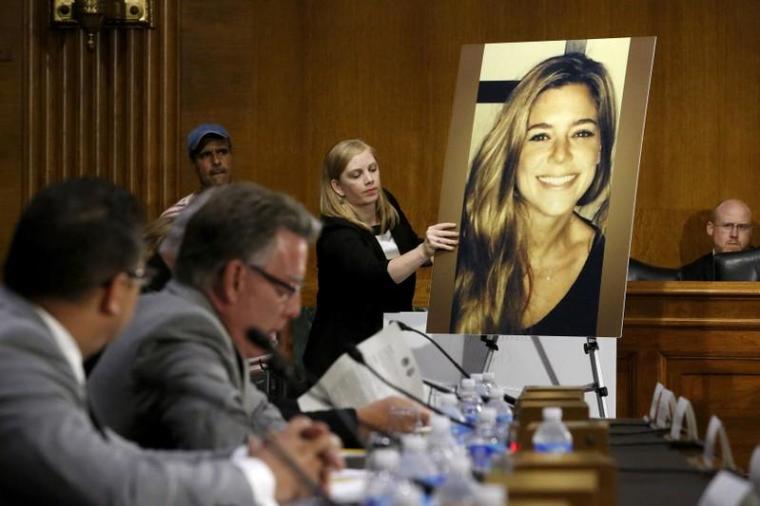 Before the shooting, Garcia Zarate, who had been deported to Mexico five times, had been released from a San Francisco jail despite a request by immigration authorities that he be detained and turned over to them.
In seeking an arrest warrant on Friday, federal prosecutors said that Garcia Zarate's conviction on the weapons charge violated the conditions of his supervised release from federal custody in March 2015 after nearly four years in prison, just months before Steinle's killing.
The arrest warrant was dated 2015, but was amended and unsealed following the verdicts.
Garcia Zarate also faces sentencing in San Francisco Superior Court on the weapons charge, and it was not clear which jurisdiction would take the lead.
The jurors who acquitted Garcia Zarate, who previously was known as Juan Francisco Lopez Sanchez, did not speak to reporters following their verdict.
They apparently agreed with defense attorneys who said during the trial that Garcia Zarate found the gun and it accidentally discharged, with the bullet ricocheting off the ground at a pier frequented by tourists before striking Steinle.
Prosecutors had argued Garcia Zarate intentionally fired the gun.
In June, the U.S. House of Representatives passed "Kate's Law," which would increase penalties for illegal immigrants who return to the United States. The bill has not passed the U.S. Senate.
Since taking office as president in January, Trump and his attorney general, Jeff Sessions, have sought to cut federal funding for sanctuary cities but have suffered setbacks in court.
In a statement after the verdict, Sessions said San Francisco officials' "decision to protect criminal aliens led to the preventable and heartbreaking death of Kate Steinle."
Reporting by Dan Whitcomb; Editing by Jonathan Oatis