Donald Trump Defends Bernie Sanders, Says 'Crooked' Hillary Clinton, 'Dysfunctional' System Rigged Against Sanders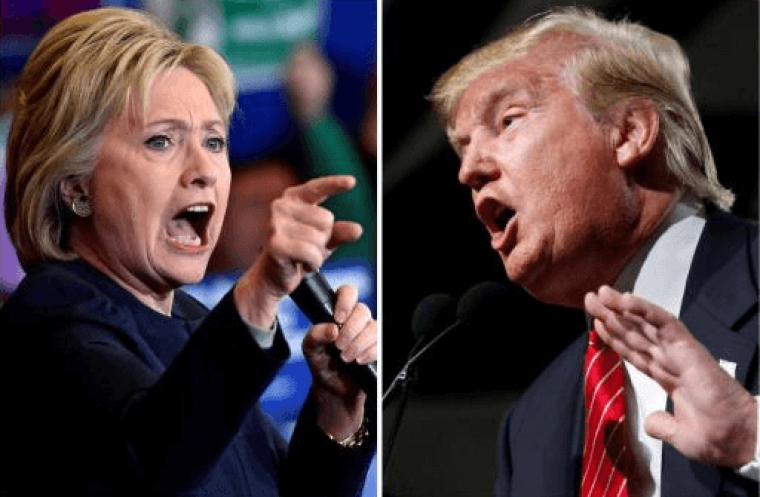 Republican presidential candidate Donald Trump has admitted he would rather run against Hillary Clinton rather than her Democratic rival Bernie Sanders, arguing that the "dysfunctional" political system is rigged against the senator from Vermont.
"I would rather run against Crooked Hillary Clinton than Bernie Sanders and that will happen because the books are cooked against Bernie," Trump wrote in a Tweet on Wednesday.
"What a great evening we had. So interesting that Sanders beat Crooked Hillary. The dysfunctional system is totally rigged against him," he added, referring to both Trump and Sander's respective victories in the Indiana primaries.
While Trump has not yet formally secured the 1,237 delegates needed to win the nomination, both Texas Senator Ted Cruz and Ohio Governor John Kasich have dropped out, leaving him unopposed.
Sanders has admitted he faces an "uphill task" to catch up to Clinton in the Democratic race despite winning 42 pledged delegates to Clinton's 36 in Indiana, but said that he rejects the mainstream media narrative that had ruled him out from the beginning.
"The Clinton campaign, a lot of the media, had decided the campaign was over," Sanders told CNN's Jake Tapper in an interview. "Apparently, the people of Indiana did not quite agree with that," he added.
In another Facebook message, Sanders accused the Democratic Party establishment of trying to keep him down.
"Maybe it's over for the insiders and the party establishment, but the voters in Indiana had a different idea. The campaign wasn't over for them. It isn't over for the voters in West Virginia. It isn't over for Democrats in Oregon, New Jersey and Kentucky. It isn't over for voters in California and all the other states with contests still to come," he stated.
Sanders has complained on numerous occasions about the Democratic superdelegates system, which allows hundreds of elite party members to vote for whoever they support at the national convention, irregardless of who the people in the respective states voted for. With the vast majority of these superdelegates backing Clinton, it has amassed hundreds more delegates for the former secretary of State, pushing her closer to the nomination.
Clinton has pointed out, however, that she is still beating Sanders in the popular vote, by over two million votes, which she says renders his argument of public support moot, BBC News reported.
A Reuters/Ipsos poll from last week found that more than half of American voters agree that the the election system in America is "rigged," and over two-thirds said that they want to see the process changed.
Besides the 51 percent of respondents who said in the April 21-26 online survey that the elections system was "rigged" against some candidates, another 71 percent said they want to cut out delegates as intermediaries and just use a direct vote for electing their party's nominee.
Another 27 percent complained that the primary process is too complicated for them to understand it, and 44 percent were unaware that delegates were involved in the first place.