Donald Trump Evangelical Adviser Denounces Sex Assault Comments as 'Lecherous and Worthless'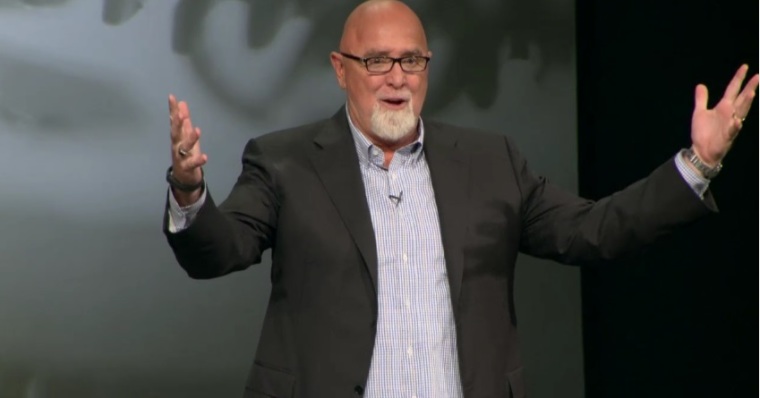 Harvest Bible Church Pastor James MacDonald recently denounced Republican presidential nominee Donald Trump's 2005 comments on women as "lecherous and worthless."
Pastor MacDonald was part of Trump's evangelical advisory council, a group of mostly conservative evangelical leaders whose involvement in the council did not necessarily equate to an endorsement of the campaign.
In an email MacDonald sent to members of the council on Saturday, MacDonald argued that Trump's 2005 comments were worse than mere "locker room banter."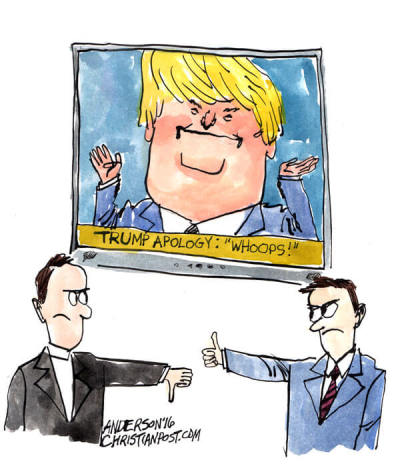 "Mr. Trump's comments released yesterday — though 10 years ago (he was 60) — are not just sophomoric or locker room banter," wrote MacDonald, as reproduced on a blog overseen by Wheaton University professor Ed Stetzer.
"They are truly the kind of misogynistic trash that reveals a man to be lecherous and worthless — not the guy who gets politely ignored, but the guy who gets a punch in the head from worthy men who hear him talk that way about women."
MacDonald then went on to write that he could not continue as part of the advisory council until Trump offered a sincere change of heart regarding his views on women and sexual assault.
"I have a wife of 33 years, a daughter, and 2 daughters in law. I am not able to offer my time any further without an obvious 'change of heart and direction' [that] true believers call repentance," continued MacDonald.
"I have spent my life helping men get free from such disgusting commentary on women — even writing my doctoral dissertation on self-disclosure of sin among men. I cannot and will not offer help to a man who believes this kind of talk a minor error."
Last week remarks Trump made in 2005 regarding how he treats women resurfaced courtesy a recording made by then "Access Hollywood" host Billy Bush.
The comments have stirred much ire among Republicans and evangelicals, with some who once expressed support for the Trump campaign withdrawing their endorsements.
For example, evangelical theologian Wayne Grudem, who had previously endorsed Trump, announced on Sunday that he could no longer support the GOP candidate.
"I did not take the time to investigate earlier allegations in detail, and I now wish I had done so. If I had read or heard some of these materials earlier, I would not have written as positively as I did about Donald Trump," stated Grudem in a column for the conservative site Townhall.com.
"I am not now sure who I am going to vote for. I absolutely will not vote for Clinton. I'm hoping that Trump will withdraw."
Other evangelical leaders have expressed their disgust at Trump's comments, but remain supportive of his campaign due to its socially conservative platform.
Tony Perkins, president of the Family Research Council, explained in a statement posted to social media that "my support for him in the general election was never based upon shared values, rather it was built upon shared concerns."
"At this point in the political process, because of our lack of engagement and involvement as Christians – not just in this election, but in the government and culture as a whole – we are left with a choice of voting for the one who will do the least damage to our freedoms," stated Perkins.
"This is far from an ideal situation, but it is the reality in which we find ourselves and as difficult as it is, I refuse to find sanctuary on the sidelines and allow the country and culture to deteriorate even further by continuing the policies of the last 8 years."