Donald Trump Flip-Flops on Fiorina's Face: 'She Has a Beautiful Face'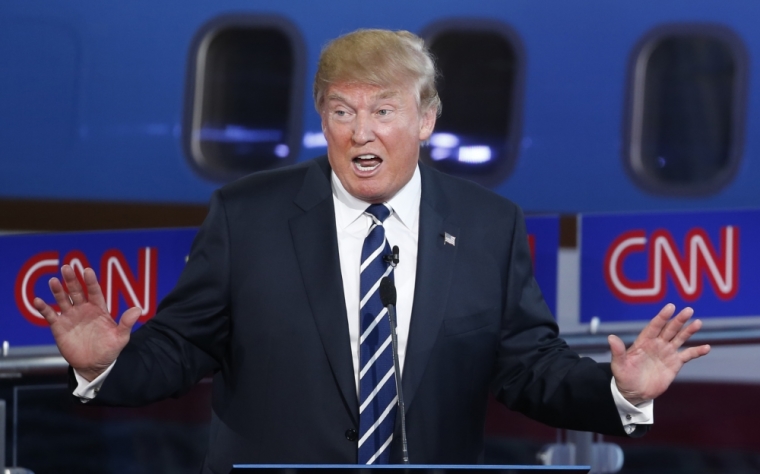 While the prime time GOP debate saw plenty of jabs and barbs traded among the top candidates vying for the Republican nomination, Donald Trump retreated in his criticism of Carly Fiorina's appearance.
"I think she's got a beautiful face, and I think she's a beautiful woman," Trump declared.
CNN debate moderator Jake Tapper brought up Trump's interview last week with Rolling Stone, where he was quoted as saying, "Look at that face. Would anyone vote for that? Can you imagine that, the face of our next president?"
Trump later asserted he was talking about Fiorina's "persona" and not her appearance.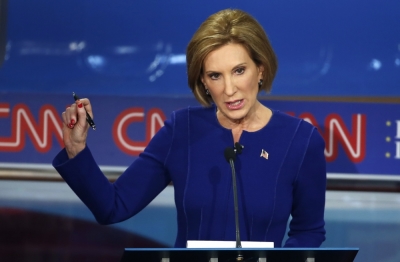 Fiorina hit back at Trump, saying, "You know, it's interesting to me, Mr. Trump said that he heard Mr. Bush very clearly and what Mr. Bush said. I think women all over this country heard very clearly what Mr. Trump said."
Fiorina was referring to comments Trump brought up reminding viewers that Jeb Bush said he would cut women's health at a forum with Ethics and Religious Liberty Commission President Russell Moore. Bush later backtracked from those comments.
Wednesday's debate however, provided plenty of sparks, as candidates tussled over policies such as Russia, marijuana, Iraq, Donald Trump, and immigration to name a few.
New Jersey Governor Chris Christie interjected in a spat between Trump and Fiorina, over her controversial tenure as CEO of Hewlett Packard, to shift the focus of the debate.
"The fact is that we don't want to hear about your careers, back and forth and volleying back and forth about who did well and who did poorly," said Christie. "You're both successful people. Congratulations. You know who's not successful? The middle class in this country who's getting plowed over by Barack Obama and Hillary Clinton. Let's start talking about those issues tonight and stop this childish back-and-forth between the two of you."
Trump heavily criticized Fiorina's tenure at Hewlett Packard and said "she could not run any of my companies." Fiorina responded to Trump saying, "When you challenge the status quo, you make enemies."
Kentucky Senator Rand Paul took a jab at Former Florida Governor Jeb Bush and Hillary Clinton saying of political dynasties, "There will always be a Bush and Clinton around if you want to go to war in Iraq."
Rand Paul took a jab at Trump after Trump immediately criticized Paul by saying he did not even deserve to be on the stage with the other candidates.
"I think really there's a sophomoric quality that is entertaining about Trump," declared Paul.
Texas Senator Ted Cruz repeated his often used line of tearing up the Iranian agreement on his first day in office, where Jeb Bush immediately quipped, "it's not a strategy to tear up an agreement."
Jeb Bush and Donald Trump sparred on immigration and Bush demanded an apology for dragging his wife into the political debate on the issue. Trump declared that "this is a country where you speak English, not Spanish."
Ted Cruz praised Trump for raising the issue of illegal immigration during the presidential race, saying otherwise it would have been "ignored by the mainstream media." Marco Rubio seemed to question whether Trump was ready to lead from day one and said "the debates are an important factor" in finding that out.
Ohio Governor John Kasich interjected at one point, saying, that because of all the bickering, viewers at home "might be inclined to turn off the debate."
Bush accused Trump of trying to bring casino gambling into Florida, saying that he was able to block the proposal, an accusation that Trump denied.
There were friendly moments too, especially when Jeb Bush and Donald Trump, who often hurled accusations at each other slapped hands, when Trump humorously said his secret service code name would be "humble."