Donald Trump Inauguration 2017 Schedule, Performances, Tickets Info: Everything You Need to Know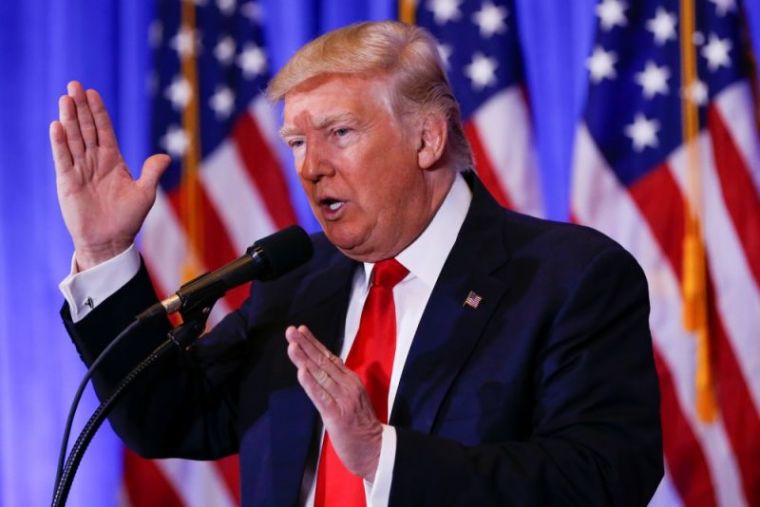 After the heated, controversial campaign period and polling results that came as a shock to many, America will embark on another historic event — the inauguration and swearing in of the 45th president of the United States, Donald Trump.
Inauguration 2017 Schedule
Trump will not take his oath until Friday, Jan. 20. But the inauguration schedule starts on Jan. 19 where there will be a wreath-laying ceremony at Arlington National Cemetery in Virginia to honor U.S. veterans. Trump and Vice President-elect Mike Pence will be in attendance.
Also on Jan. 19, a ceremony will be held at the Lincoln Memorial carrying Trump's campaign slogan "Make America Great Again" as the event's theme. According to United Press International, the event will stage "a diverse group of performers" with Trump and Pence's speeches after. It is not yet confirmed if Trump and Pence will grace an Inaugural Gala that's also scheduled for Jan. 19.
Main events will happen on Jan. 20 at the U.S. Capitol Building. CBS reports that musical performances will begin at 9:30 a.m. EST. Trump and Pence will be sworn in by Supreme Court Chief Justice John Roberts at the west front of the Capitol. Gates open at 6 a.m. EST and the event will require tickets. It has been reported that there will be 250,000 tickets ready for people who want to witness the inauguration.
UPI reported that there is an expected 500,000 attendance. Those who will not acquire a ticket can watch the event from the National Mall.
Opening remarks start at 11:30 a.m. EST where several religious leaders from different churches are expected to give benedictions and invocations.
And at around 12 p.m. EST, Trump is expected to take his oath. The inaugural parade follows right after Trump is sworn in. The parade will start from the Capitol Building to the White House, taking Pennsylvania Ave.
According to the same CBS report, there will be three official inaugural balls to commence on Jan. 20 and that two will occur at the Walter E. Washington Convention Center while the Armed Services Ball will be held at the National Building Museum.
Inauguration Performances
Shortly after Trump's win, the question of who will perform during his inauguration has become a household thought especially considering how many artists did not favor his election platforms.
However, Trump's team was still able to pull off a list of artists that will perform before he takes his oath of office.
According to the Los Angeles Times, the roster of performers includes country artist Toby Keith, rock band 3 Doors Down, "God Bless the USA" singer Lee Greenwood, Jackie Evancho from "America's Got Talent," the Mormon Tabernacle Choir, Bruce Springsteen's B Street Band, and Radio City Rockettes.
LA Times also reported that Tony Award-winning artist Jennifer Holliday was also tapped to perform but has not agreed yet as per her publicist's statement to The Wrap.
How to Get Tickets to the Inauguration 2017
First off, Inauguration 2017 tickets are free of charge. According to an unofficial website dedicated to the presidential inauguration, tickets to the inauguration can be requested from House Members and Senators.
The same website also explained that, more often than not, the person requesting for a ticket may need to be a resident of the state or district of the senator or congressman where the ticket is being requested from. On the other hand, some officials have used a lottery system to distribute tickets to their constituents.
House Members started giving out tickets last Jan. 9 while Senators started last Jan. 10.
Meanwhile, if tickets are hard to find or if the weather during the inauguration day is too much to handle, there is always the option to watch the event live on major news networks and via online streaming.