Trump Says Minorities 'Living in Hell'; Clinton Praises 'Vibrancy of the Black Church'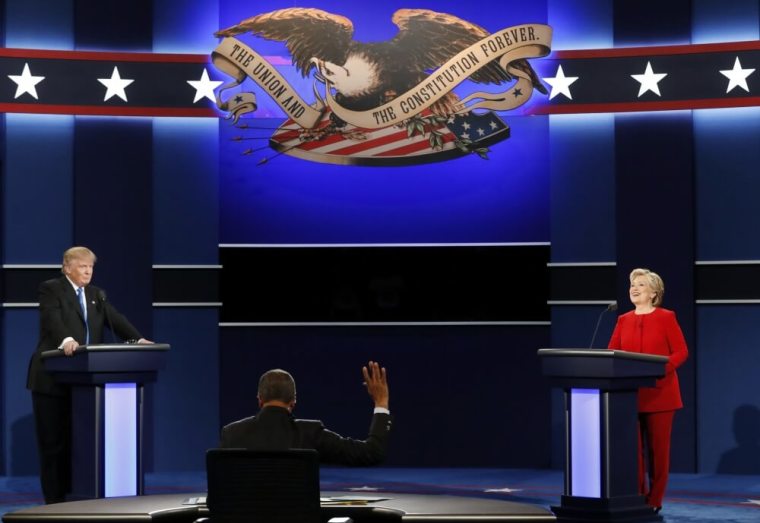 Democratic presidential hopeful Hillary Rodham Clinton defended the status of the inner city African-American community at the first-ever debate between her and Republican opponent Donald Trump.
At the debate held Monday evening at Hofstra University and moderated by Lester Holt, Clinton took issue with Trump's assessment that the inner city was a horrible place for African-Americans and Latinos.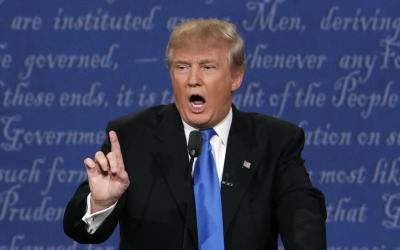 Asked how to heal America's racial divide, Trump argued that America's inner cities are "so dangerous" because "you walk down the street, you get shot."
"Is this a war-torn country?" he asked.
Clinton countered by arguing there are positive attributes to living in minority neighborhoods.
"I've heard Donald say this at his rallies, and it's really unfortunate that he paints such a dire negative picture of black communities in our country," stated Clinton, as noted by the Washington Post's transcript.
"You know, the vibrancy of the black church, the black businesses that employ so many people, the opportunities that so many families are working to provide for their kids. There's a lot that we should be proud of and we should be supporting and lifting up."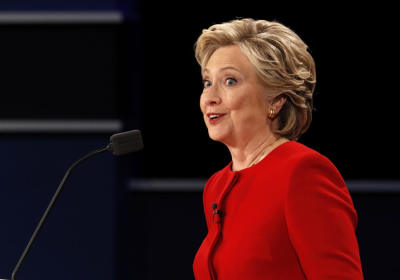 Clinton also went on to note that a key way to improve the condition of the inner city is to "do a better job of working, again, with the communities, faith communities, business communities, as well as the police to try to deal with this problem."
Clinton's remarks came as part of the first debate between the two major party's presidential nominees, held at Hofstra University and moderated by Lester Holt.
The debate was divided into six segments totaling 15 minutes each. Two segments centered on the theme of "America's Direction," two segments centered on "Achieving Prosperity," and the last two segments centered on "Securing America."
"Each segment will begin with a question. One candidate will have two minutes to respond, then the other candidate will have two minutes to respond. That will be followed by 10 minutes of open debate and discussion," noted CNN.
"The missing one minute in each segment will presumably be taken up by the question itself, as well as the candidates' inevitably using more than the allotted time for their answers."
The debate occurs as polls between the two candidates are tightening, with Clinton losing what was for the past few weeks a strong lead against Trump.
"Trump is gaining momentum in the battleground states, taking the lead in Ohio, Iowa, North Carolina and Nevada and making significant gains in states Hillary Clinton once held comfortably, including Colorado and Maine," reported the Daily Wire on Monday.
"While the Democrat maintains a narrow lead in the national polls and has the clear advantage in the electoral map, the once sizeable gap between the two candidates has narrowed dramatically since August."
For his part, Trump described the inner city as "living in Hell" because of the businesses and politicians that have failed African-Americans and Latinos living there.
"We have a situation where we have our inner cities, African- Americans, Hispanics are living in [Hell] because it's so dangerous. You walk down the street, you get shot," stated Trump.
"Right now, our police, in many cases, are afraid to do anything. We have to protect our inner cities, because African-American communities are being decimated by crime, decimated."
As part of his solution, Trump stressed the phrase "law and order" to describe how he would solve inner city security issues, and touted his endorsement by the Fraternal Order of Police.