Don't Be Fooled by Korean Unity at Winter Olympics, Open Doors Warns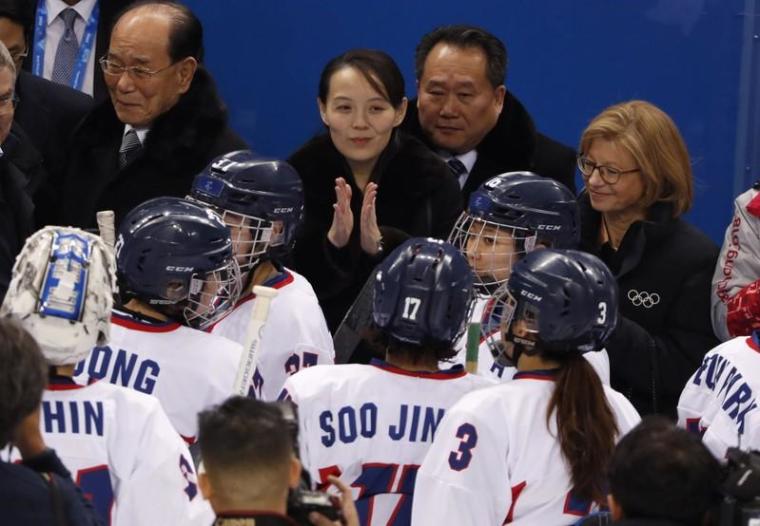 The Christian persecution advocacy organization Open Doors is asking people across the world not to forget the atrocious human rights abuses committed by the Kim regime in North Korea in light of North and South Korea's show of unity at the Winter Olympics.
"As many nations come together to take part in the Winter Olympics, let us not forget that every day over 300,000 Christians [in North Korea] are denied the right to take part in the religious observance of their choice," Matthew Rees, advocacy policy officer at Open Doors, said in a statement. "They are a beleaguered community who are fighting for their very survival."
The world has been captivated by the joint Korean women's ice hockey team and the presence of Kim Jong-Un's sister, Kim Yo-jong, in Pyeongchang.
While an American member of the International Olympic Community has suggested the joint Korean team should be nominated for a Nobel Peace Prize, some headlines in mainstream Western outlets have seemingly glorified the 30-year-old Kim.
CNN had a controversial headline that reads, "Kim Jong Un's Sister Is Stealing the Show at the Winter Olympics." The headline has caused numerous people to speak out on social media.
Critics claim that by shining a positive light on Kim, who met with South Korean president on Saturday and invited him to Pyongyang, media outlets are overlooking the horrors of her family's regime.
In its warning to the world, Open Doors has stressed that "every aspect of life in North Korea is controlled by the state. North Korea has been ranked as the single worst nation in the world when it comes to Christian persecution for the past 16 years, according to Open Doors' World Watch List.
"The belief that God is a higher authority than the nation's leader, Kim Jong-un, is seen as a threat that must be crushed," Open Doors explained in the release. "Tens of thousands of Christians are incarcerated in horrific labour camps, and thousands more keep their faith in Christ a complete secret."
While some in the media are being accused of glorifying the Kim regime, defectors are still speaking out about the abuses that they faced for simply wanting a democratic form or government or for worshiping Jesus Christ.
"They ignore all freedoms," Timothy, a North Korean refugee, said, according to Open Doors. "The human rights level is zero percent. Religions are not allowed. The leader of North Korea has to be worshipped as god, and this will not change unless the regime collapses."
U.S. Vice President Mike Pence, who traveled to South Korea, met with a group of North Korean defectors on Friday. He was accompanied by the father of Otto Warmbier, the late U.S. citizen who was jailed for months in North Korea and sent home last year in a brain-dead state.
Some of the defectors Pence met with had suffered the torture and abuse that many in North Korea are experiencing today.
In his address during the meeting, Pence explained that the world would see "a charm offensive by North Korea" at the Olympic games, Cincinatti.com reports. Pence had previously warned that North Korea would try to "hijack the message and imagery" of the Olympics and stressed that the world shouldn't let North Korea hide behind the Olympic banner.
"The cruel dictatorship of NK is little more than a prison state," Pence said. "As people testified, it is a regime that imprisons, tortures and impoverishes its citizens and I can assure your witness of that truth will be heard across the world. Thank you for your courage and I look forward to discussing further."
On Saturday, Pence met with South Korea President Moon Jae-in. Pence told the press that there is "no daylight" between the U.S. and South Korea on North Korea.
According to The Telegraph, Pence assured that "both of us reiterated to each other tonight that we will continue to stand strong and work in a coordinated way to bring maximum economic and diplomatic pressure to bear on North Korea."