Dove Awards 2012: Lecrae, Jason Crabb (EXCLUSIVE VIDEO)
Exclusive: Jason Crabb Earns Artist of the Year
Christian artists Jason Crabb and Lecrae have garnered some of the night's highest honors during the GMA Dove Awards Thursday.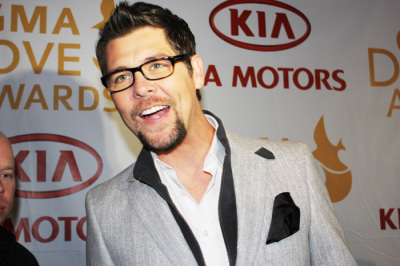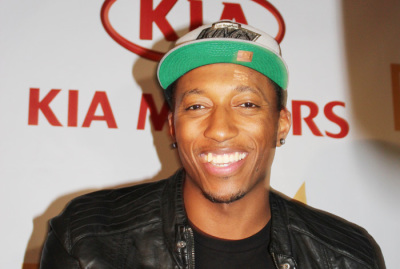 The biggest event of the year in Christian and gospel music took place at Atlanta's historic Fox Theater and featured dozens of today's top Christian musicians, who come together to celebrate music as well as their faith.
One of the most prestigious awards of the night- Male Vocalist of the Year- went to Crabb. He also won the coveted Dove's Artist of the Year award. Ahead of the ceremony, the singer and musician told The Christian Post why he was happy to attend the Dove Awards.
"We're so delighted to get to do what we love to do," said the Kentucky native, who has served as lead vocalist for the group The Crabb Family. "I've been on the road I don't know about 20 years now, but by myself maybe five."
Crabb proceeded named two of his most meaningful songs and noted that both were written by his father, Gerald Crabb.
"I sing the song every night called 'Through the Fire' and that song is really [guiding] to a lot of people and touched a lot of people's lives. I sing it many nights, you know life is not always easy. Then we got another song 'Sometimes I Cry.'"
The Crabb family retired the group in 2007 to go their separate ways, but reunited in 2011 and recorded a new album along with a concert tour.
"We're kind of a cool team, he'll write them I'll do them," Crabb said of he and his father.
The Christian Post caught up with Crabb again after the ceremony where he shared his personal thoughts on how having children improved his relationship with God.
Alternatively, in a different genre, Christian hip hop emcee Lecrae also received recognition for his music work at the Doves this year. The Grammy-nominated rapper received Rap/Hip Hop Song of the Year with "Hallelujah" and Rap/Hip Hop Album of the year with "The Overdose."
He was recently named Jeremy Lin's favorite artist and is one of today's rising stars. As one of few Christians in the rap world, Lecrae shared what it meant to attend the 43rd Annual Dove Awards.
"When you celebrate the gifts of a person you are celebrating the giver ultimately which is God," Lecrae pointed out while speaking to CP on the red carpet. "Outside of that, I represent a small demographic, the genre of hip hop can be looked or looked upon as I don't know what to do with that, so we're grateful that people are paying attention and listening."
"I was really shocked," Lecrae said of New York Knicks player Lin naming him as his favorite artist.
"I was not expecting that to come out of his mouth, I was like 'Oh wow that's cool man.' Really I think more I was encouraged too because he was bold in saying that, I'm a Christian and this is the music I listen to and this is why,'" he continued.
Exclusive: Lecrae Scores Two Dove Awards
The 32-year-old rapper also shared a personal story centered in his song "Just Like You."
"'Just Like You' walks through my story of not having my biological father in my life and wondering what that relationship looked like and looking for father figures outside of him and being let down," explained Lecrae. "Ultimately I found the ultimate Father,"
The song has struck a chord with many of Lecrae's fans who also grew up without a father.
"I've had countless stories of young men who are saying you're telling my story and I really never knew that I could have a father in God," said the rapper.
The GMA Dove Awards will be nationally televised on GMC TV Tuesday, April 24 at 8 p.m. EST and 10 p.m. EST.
Stay tuned to The Christian Post for more video interviews with artists who attended the Dove Awards.