Dr. Oz Inspired by Church Hymn to Launch 'Faithful Fridays' on His Show (Interview)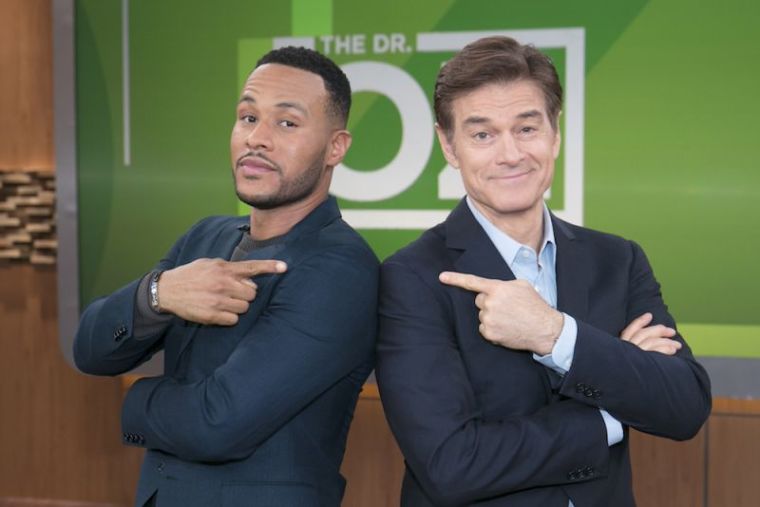 Dr. Mehmet Oz teamed up with preacher DeVon Franklin to bring faith to the forefront on his hit daytime talk show with "Faithful Fridays." He says the whole idea came to him after listening to a church hymn.
"Faithful Fridays" features conversations about the positive effects spirituality has on people's overall health and well-being. The cardiothoracic surgeon, who was a health expert on "The Oprah Winfrey Show" for five years before becoming the host of "The Dr. Oz Show" in 2009, told The Christian Post that as a physician, he sees the impact faith has on patients' and their families' every day life.
"Over the holidays I was actually listening to a church hymn and you know you have the voice of everyone coming together. I thought, 'My goodness, we can do that metaphorically on television. We have the ability to have unison in voices and have people celebrate life in their faith,'" he told CP.
The doctor called his friend and occasional guest on his show, Franklin, the first day back after the holidays and asked if he would join him on creating this TV venture. They took a couple weeks to get all of the planning together and now for the month of February, once a week "Faithful Fridays" will touch on the spiritual side of one's health.
Oz said the Hollywood producer and minister played an integral role in making it all happen. He revealed that Franklin is really the one who did all of the "heavy lifting" and brought all of the top faith leaders on board to be a part of the show.
Featured in "Faithful Fridays" will be the Rev. Samuel Rodriguez, New York Times best-selling author and star of "War Room" Priscilla Shirer, and Hillsong New York City Pastor Carl Lentz.
Now, in his eighth year of providing health and wellness information to viewers on his one-hour TV show, Oz said Franklin has been a regular guest on his show and they often discussed the topic of faith and religion on the show.
He recalled having a discussion on the air in which Franklin challenged people to set aside one day a week for growth.
"Growth in your faith, growth in your mind, growth in your body, just things that allow you to grow," he explained. "I have always interpreted this idea of resting on the seventh day as something that — I have a lot of things to do in life, like a lot of people."
Oz said that Franklin explained to him the importance of having a day of sabbath.
"He made it pretty clear that it wasn't about lying on your back, it was about advancing yourself in places where you just didn't take time to allow yourself to grow the other six days of the week," Oz stated. "That was the whole beauty of it, so I started doing it. I started reading a lot of stuff and I started thinking about it."
On the first episode of "Faithful Fridays," which aired on Feb. 3, Franklin and the panel of faith leaders introduced a new challenge called the "Blessed 30 Challenge" — the concept of going from stressed to blessed in 30 days.
Episodes two through four will explore the miraculous medical recoveries that only God can explain, as well as how to keep the faith in times of suffering and loss, how to strengthen relationships, and how to have the career and life you want.
Oz wants the faith community to know that he understands the value of faith in one's life so he wishes to share that with others.
"It's not about some new age path. This is about allowing people to recognize that the temple of their soul is part of their path and they need to take care of it," he concluded.
For more information on "Faithful Fridays," click here.