'Duck Dynasty' Ratings Continue to Slip With 3.9M Viewers in Episode 2 of Season 6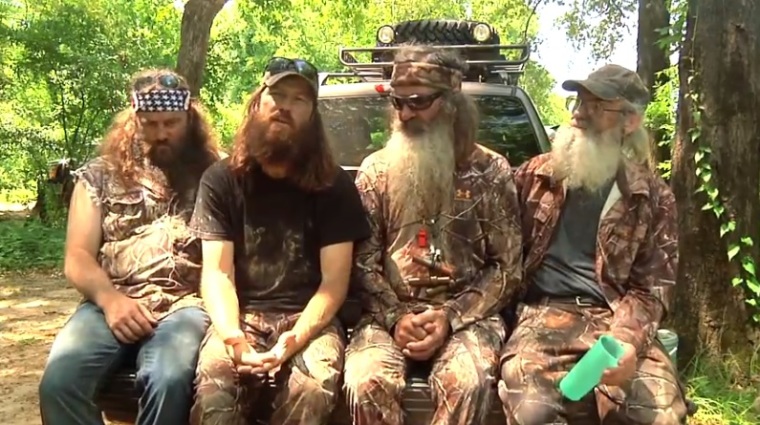 The A&E reality show "Duck Dynasty" continued to decline in its second episode of season six, attracting 3.9 million viewers and obtaining a 1.5 Nielsen score for adults 18 to 49.
This Wednesday's numbers are down from the show's season six premiere on June 11 that wrangled in 4.6 million viewers and earned a 1.8 Nielsen rating for ages 18 to 49. Despite season six's low ratings, the reality show still manages to be the top cable telecast for Wednesday night.
The show's most recent ratings are a far plunge from previous seasons, including "Duck Dynasty's" season five premiere that was viewed by 8.5 million people. The show also broke cable telecast records during its August 2013 season four premiere, when it earned 11.8 million viewers.
Wednesday night's episode of "Duck Dynasty" included classic Robertson hijinks, and was centered around the high school graduation ceremony of Reed Robertson, son of Missy and Jase Robertson. While Missy would rather go the traditional route of a graduation ceremony and after-party, Jase decides to kidnap Reed the night before he receives his diploma to go frog hunting with brother Willie Robertson and Uncle Si.
Meanwhile, Jessica, Jep, Korie and Miss Kay decide to cover Missy and Jase's home in toilet paper as a sort of graduation present for Reed. The four have a good time covering the home and lawn in toilet paper before they are caught by Missy, and while most run away, Miss Kay decides to seek cover in the bushes.
Many media outlets are blaming the low numbers of "Duck Dynasty's" season six on comments patriarch Phil Robertson previously made regarding homosexuality. Other television critics have argued that the show's low numbers are a natural progression in the relatively short life cycle of a hit reality television show.
Regardless of the reason for the plunge, several members of the family have stated that they have know that one day their show would lose popularity, and they are instead thankful for the opportunity to evangelize to the U.S. using their reality show platform.
"When we began 'Duck Dynasty,' we weren't starting it for fame," Sadie Robertson, daughter of Willie and Korie, previously said in an interview with FOX41. "We started it to get the message of God out there."
"We could have easily done a reality show like everyone else," she continued. "But it's our faith that catches people's eyes because, sadly, it's not something we're used to seeing [on TV] these days."