Sadie and John Luke Robertson Team Up to Present a New Challenge to Men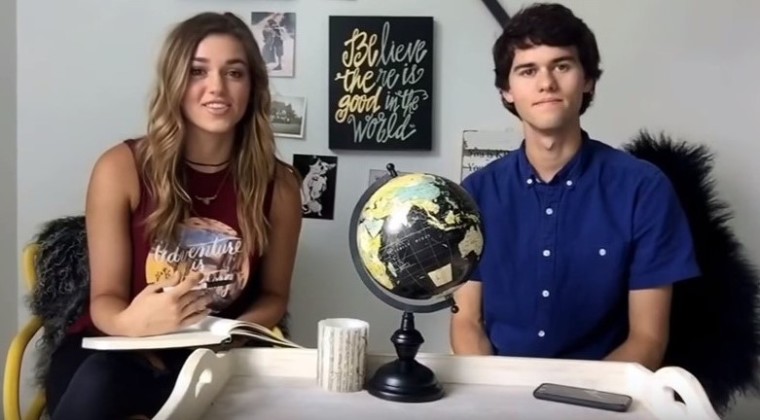 Sadie Robertson has teamed up with her older brother, John Luke, to present a new challenge to men.
The siblings and stars of the wildly popular A&E hit reality TV series "Duck Dynasty" appeared together on Sadie' YouTube channel last week where they explained why it's important to treat siblings with respect.
"That's my challenge to you, to all the guys who are watching," said John Luke. "To be a man, it starts with yourself. If you can't be a man to your own family, you're not going to be a man to those outside your family and future wife. It starts with your family."
Even though the duo admit they used to fight like "cats and dogs," John Luke said he has taken on the role of a protector for his sister.
"It's my job to protect her, stand up for her and watch out for her. I had to change my thinking about who she is and what she meant to me," he said. "In the bigger sense, that's the challenge to all guys. To treat [women] like you're supposed to treat your sister."
Sadie, who is 19 and a year younger than her brother, said: "My mom always tells the boys, 'you treat that girl like you treat your sister because once you treat your sister with that love and respect for her, it's easier to treat other girls like that. It's kind of like when people say you have to respect yourself before you can respect others. You have to respect your family before you can respect others."
John Luke agreed, adding, "it starts with you have to respect yourself, then it's your family, then it grows from there."
Sadie told The Christian Post in an October 2015 interview that her brother has given her relationship advice, warning her not to go too far down a path she might one day regret.
"My brother always tells me, 'stay in a place where God can bless you.' And I just say, 'OK, yeah sure.' But really if you think about it and say it, you know God can bless you and nothing can go wrong. Then you're going to be fine," she said. "Don't go in your boyfriend's bedroom and close the door. You can probably figure out what's going to happen, you're supposed to be smart."
Although Sadie had been dating Blake Coward for two years, the couple broke up in the spring.
In her interview with CP, Sadie said she no longer tries to plan her life and trusts that God knows what He is doing in all aspects of her life.
"I used to plan what my life would look like, then I realized God will take you to so many bigger places than you can ever imagine. So why try to plan," she said. "My plan, although it may have been a good plan, it wasn't as good as the plan that God had for me. I would have never imagined I would be at the places I am today or done things that I've done today."