'Duck Dynasty' Star Willie Robertson Says Las Vegas Needs 'Duck Commander Musical' More Than Bible Belt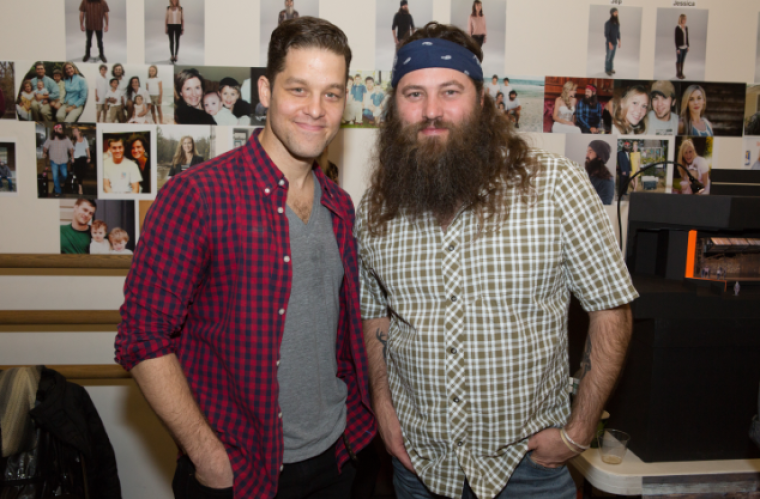 "Duck Dynasty" star Willie Robertson and wife Korie are bringing a "positive option" for Las Vegas tourists with a Broadway musical based on their best-selling book, The Duck Commander Family, this week.
"The Duck Commander Musical: How Faith, Family and Ducks Built A Dynasty" makes its world premiere at the Crown Theater inside the Rio All-Suite Las Vegas Hotel on Wednesday, April 15, in what Robertson says is a "safe" route in Sin City.
"There are a lot of things in Vegas, and our musical gives somebody something to do that they know they can trust," the Duck Commander CEO said while speaking to The Christian Post. "They can know that they can go to ['The Duck Commander Musical'] with their families and spouses and not be embarrassed. I remember seeing a show just amongst friends ... we saw things that were inappropriate, but you can go to the musical and it's safe."
Robertson also explained why the epic Jeff Calhoun-directed production is coming to Las Vegas as opposed to other parts of the country.
"I almost felt compelled; it's somewhere I wanted to be, where people might need it more, rather than sticking with the Bible belt," he said. "It makes sense, a lot of global travelers all over the world come to Vegas."
The reality television star also related "Duck Dynasty" to "The Duck Commander Musical," citing both as forms of entertainment that incorporate faith and provide "a beacon of light through Hollywood."
"On television we end in prayer, these are things that aren't done," Robertson said. "So in Vegas, we won't shy away from it."
Additionally, according to the production director, "The Duck Commander Musical" will draw "Duck Dynasty" fans to Las Vegas from far and wide based on name-recognition alone.
"I thought the script was incredibly promising and I thought the score was just exceptional," Calhoun told CP. "I wasn't really aware of ['Duck Dynasty' appeal] in early 2013. After I did my research, I realized it was 100 percent name recognition, up there with Donny and Marie [Osmond]."
The Tony Award-nominated director went on to reveal more about the musical, including its cast of "11 of the most accomplished Broadway performers willing to come to Las Vegas."
"It starts in the present and goes back 25 years," he added. "I don't think people really understand what to expect. Fans will be pleasantly surprised how personal the story is ... it goes behind the scenes of the family with real emotional depth, hardship, and redemption."
Calhoun also assured audiences that "The Duck Commander Musical" is "a fun 90 minutes that touches and moves you."
"The show has a great score with lots of comedy and lots of heart," he noted. "I only like to do shows with lots of heart."
"The Duck Commander Musical" kicks off at the Crown Theater inside Las Vegas' Rio All-Suite Hotel & Casino on April 15. For more information and to find where to buy tickets, visit the website here.