'Duck Dynasty' Stars Jase and Missy Say Anna Duggar 'Has Right' to Leave Josh After Affairs (Video)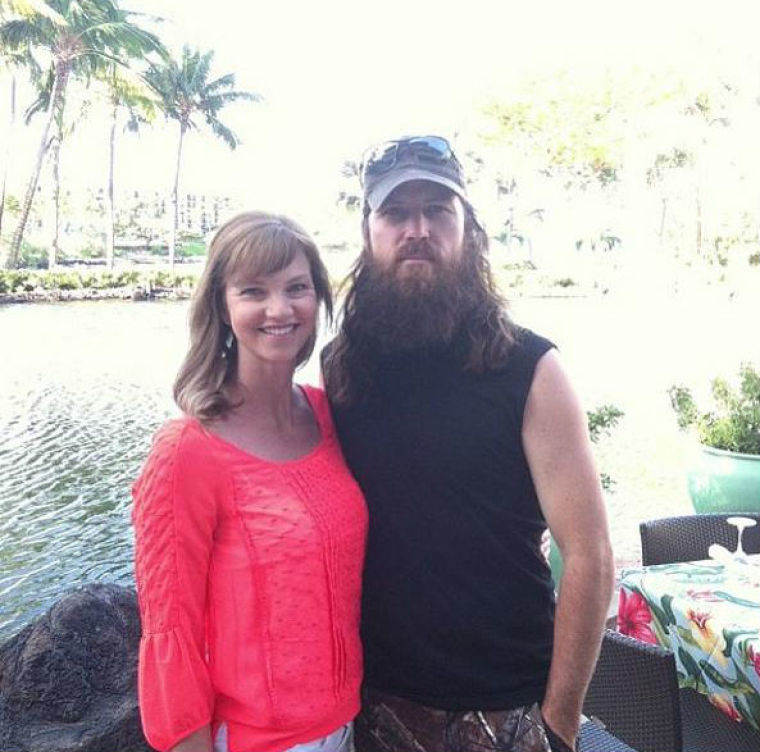 "Duck Dynasty" husband-and-wife duo Jase and Missy Robertson have weighed in on Josh Duggar's public admission that he cheated on his wife, Anna, whom Missy said is the victim of his adultery and has every right to end their seven-year marriage.
In August, Josh, 27, admitted to cheating on the mother of his four children after media reports revealed him to be a paying member of adultery website Ashley Madison. In a statement, the former "19 Kids and Counting" reality TV star referred to himself as "the biggest hypocrite ever."
During a recent interview, Jase and Missy were asked whether or not Anna should forgive Josh's indiscretions.
"I think forgiving and forgetting are two different things," Missy told ET.com. "As far as the relationship, that's gotta be her decision whether or not she wants to go on without him.
"She certainly has that right, because he interrupted their marriage with those affairs. But forgiveness is really not a choice, you know, if you want forgiveness from God. She's definitely a victim in this situation …"
Just a few months prior to Josh's cheating admission, he was embroiled in a decade-old molestation scandal involving two of his sisters. As a result, he was forced to resign from his position at Family Research Council Action, and his family's long-running reality TV show was axed.
"You can forgive somebody, but that doesn't mean there's not consequences for your actions," added Jase, whose niece, Sadie, also weighed in on Duggar's scandal, calling for forgiveness from the family.
Missy, who has been married to Jase for 25 years, touches on the Robertson family's own experience with infidelity in Missy's new book Blessed, Blessed ... Blessed. Jase's older brother, Alan, and his wife, Lisa, struggled with cheating in their marriage, although the couple was able to overcome the infidelity through faith, as did his parents, Phil and Miss Kay.
"He chose to forgive her and welcome her back, and I was mad about that for probably about three or four years," Jase continued. "In their case, it worked out. She has really turned into a great woman of God."
In her book, Blessed, Blessed ... Blessed, Missy also details her and Jase's struggle with the medical challenges of their daughter, Mia. At just 31 weeks, Mia was diagnosed with a cleft lip and palate, and although it was devastating, the couple was ultimately able to turn something seemingly negative into a positive.
"At some point in this suffering process you realize, 'OK, we have to use this story to help other kids and other families,'" Jase said.