Dwayne 'The Rock' Johnson to Oprah: Faith Helped My Depression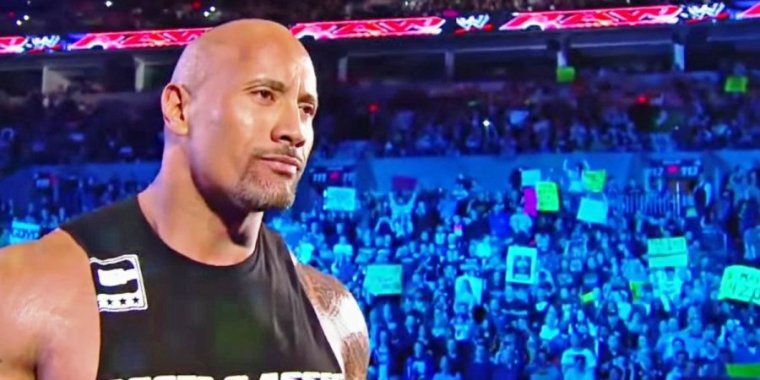 Depression is never an easy thing to admit but in a recent interview on Oprah's "Master Class," Dwayne "The Rock" Johnson admitted to battling depression shortly after playing football for four years at the University of Miami, and being passed over by the NFL.
At 23, after not being selected to play pro football and also cut from his Canadian football team, Johnson found himself living in his parents' small apartment, battling depression. In the 2-minute clip, the now 43-year-old warns that loneliness is a direct side effect of depression.
"You're not the first to go through it; you're not going to be the last to go through it. And oftentimes — it happens — you just feel like you're alone. You feel like it's only you. You're in your bubble," he said. "I wish I had someone at that time who could just pull me aside and [say], 'Hey, it's gonna be OK. It'll be OK.' So, I wish I knew that."
Although he had no one to coach him through that difficult time in his life and tell him that it was "going to be okay," the California native offered advice to those going through a similar battle.
"Hold onto that fundamental quality of faith," he says. "Have faith that on the other side of your pain is something good."
After the video was released, Johnson took to Twitter in response to a doctor who commended him for opening up about depression.
"Sometimes the hardest thing for us guys is to ask for help," Johnson tweeted. "I made that mistake a few times," he tweeted.
Although Johnson has never overtly said he battled depression until the Oprah segment, he did talk about a rough patch he had and also credited God and his faith for getting him through it.
"I have my own special relationship with God, you know, and I certainly, I feel very blessed. I count my blessings, every day," Johnson said in an old video interview.
During the interview he confessed that one of the hardest parts in his journey is not knowing what is going to happen in the future. "At that time, which was five or six years ago, for me I was little unsure of what was actually gonna happen, you know, so I just have to, put my faith in God and continue to work hard and hopefully good things will happen," Johnson continued.
The reporter pressed him about his fatih asking what he did to stay spiritually strong and the "Hercules" actor responded that he often took time out alone. When asked what God meant to him he concluded, "I have my own special relationship with God and I feel very blessed. I count my blessings everyday."