Ed Young: Jesus Would Tell Ellen DeGeneres 'You're Awesome but Homosexuality Is Not My Ideal'
In the conclusion of his five-part series "What Would Jesus Say to…" Pastor Ed Young of Fellowship Church in Grapevine, Texas, discussed the life of talk-show host Ellen DeGeneres, suggesting that Jesus would compliment her on her humor and great spirit, but would not approve of her homosexuality.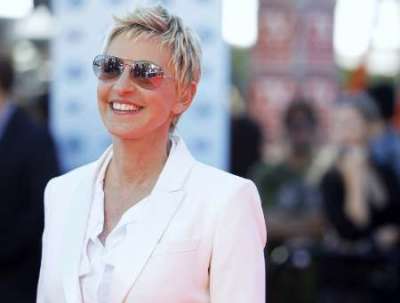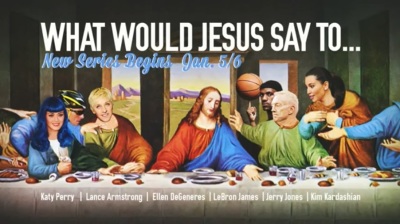 Young suggested that if Christ were to sit down for an interview with the 55-year-old comedian, he would say: "Ellen I love you where you are, but I love you too much to allow you to stay the same."
Before getting into the "elephant in the room," which the Fellowship pastor said was DeGeneres' open homosexuality, Young first focused on the comedian's career, which he praised as being reflective of the joy and humor Jesus created and wanted people to have.
"A cheerful heart is good medicine, but a crushed spirit dries up the bones," Young said, reminding his congregation of the Proverbs 17:22 verse.
The Grapevine preacher then talked about the many examples in the Bible where Jesus utilized exaggeration to get his point across, which Young said was a type of Hebrew humor used in those times. Creation and the animal kingdom are also sometimes funny, Young said, noting how several animals, such as the anteater or the hammer-head shark also point to God's humor.
The Fellowship leader praised DeGeneres for not only being funny and making others laugh, but also for doing it in a positive manner.
Young read out loud a comment that DeGeneres once made about humor that he very much agreed with and encouraged the audience to applaud: "I try to keep every single thing positive. It's so expected now that every joke has to be mean-spirited, everything has to be against somebody. I don't think that's healthy," the talk show hostess once said.
To all that, Young suggested that Jesus would say: "I love your heart." He added that "life is too short to be around haters," and that the Bible commands people to encourage one another instead of tearing each other down.
"I think that Jesus would applaud her comedy, he would applaud her life-being, he would encourage her to keep it on the up and up, constructing others," Young remarked.
The pastor recalled that at only 13 years of age, DeGeneres began using humor and comedy to help heal her mother, who had come fresh out of a divorce and was struggling with cancer.
But after that, a great tragedy stuck as DeGeneres was molested by her stepfather, and only came clean about her ordeal after she graduated from high school.
Still, the comedian managed to turn her life around and earn amazing success in her talk-show career, quickly becoming one of American's favorite personalities.
As for her religious views, DeGeneres was raised in a strict Christian Science environment, and although she no longer goes to that church, she still says that she believes in God.
"I think all religion is based on what happens after this life. You live a certain way so that when you die, things can be good. But why can't things be good now? Why can't you understand that you're in heaven now? That's how I live. I believe in God. I think that God is everywhere. Every morning I look outside, and I say, 'Hi, God.' Because I think that the trees are God. I think that our whole experience is God," DeGeneres revealed in an interview with Entertainment Weekly.
Young then brought up the "elephant in the room," which is the comedian's open homosexuality. DeGeneres has been married to actress Portia de Rossi since 2008, and the two have spoken many times publicly about the strong nature of their relationship.
According to Young, Jesus would directly say: "Ellen, some of these extreme folks have been wrong, but the bottom line is – homosexuality is not my ideal."
The pastor insisted that some in the Christian circle have been too extreme in their condemnation of gay people, saying: "I believe that Jesus would point to a number of Christians who have been very mean and ill-spirited toward the gay community."
The Fellowship Church pastor explained, however, that there is a difference between following what people feel is right, and following God's ways.
"We either align with God's principles and precepts, or we malign God's principles and precepts," Young said, pointing to Mark 10:6-8, which reads: "For this reason a man will leave his father and mother and be united to his wife, and the two will become one flesh. So they are no longer two, but one."
"Even Ellen if it is your preference, it is not God's purpose," the pastor continued. "Jesus accepts Ellen, but that doesn't mean that we applaud the lifestyle."
Young argued that the Bible warns against many vices, not only homosexuality, and that everyone is guilty of sin. But everyone can also be washed clean by the grace of God.
"Ellen, you are awesome, but live under My authority – live by My word," Christ would conclude, offered Young.
Pastor Young, who talked to The Christian Post about his sermon series, focused his previous weekend messages on Dallas Cowboys owner Jerry Jones, reality show star Kim Kardashian, disgraced former cycling champion Lance Armstrong, and NBA superstar LeBron James. The entire series can be viewed online on the Fellowship Church website.
Ellen DeGeneres (Sexual abuse, Phone Call to God, Coming Out)