Coptic Christian Death Toll Rises to 29 as Egypt Fights Back by Striking 'Terror Camps' in Libya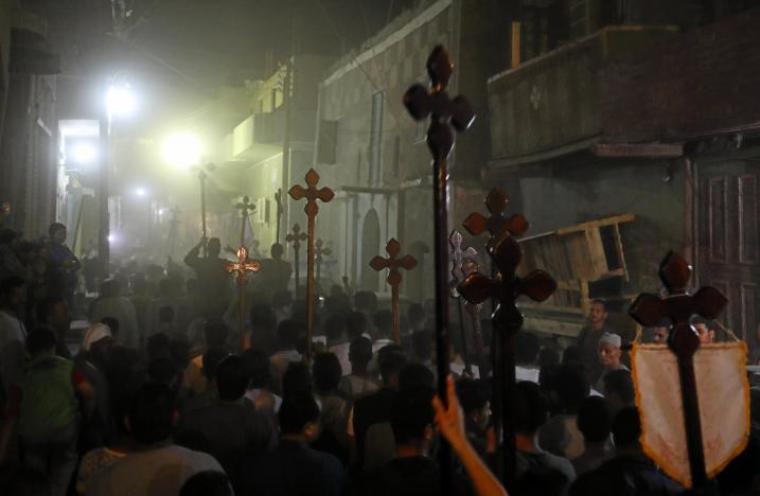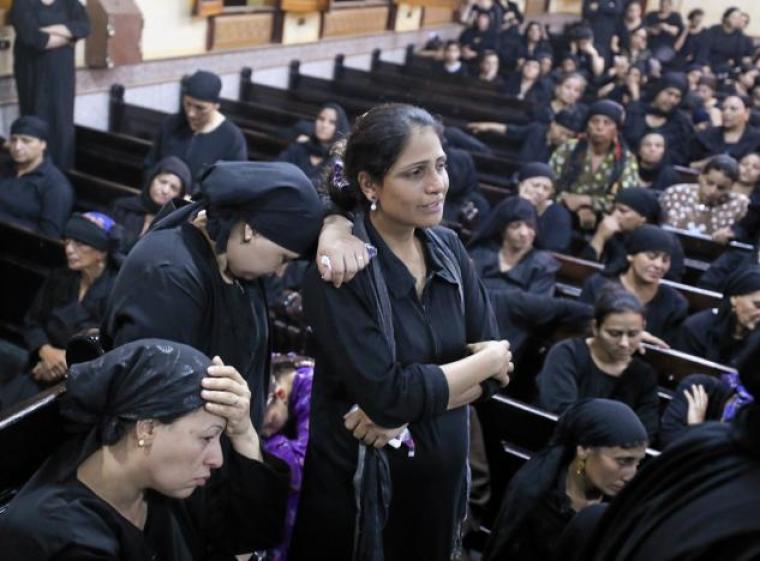 View Photos
As the death toll in the attack by gunmen on a group of Coptic Christians who were on their way to a monastery south of Cairo rose to 29 Saturday, Egypt responded by launching airstrikes on "terror camps" in Libya. U.S. President Donald Trump also vowed to crush "evil organizations of terror."
Among the 29 killed are also children, including a 2-year-old girl, according to Sky News. The Christians were traveling in two buses and a small truck in Minya, which is home to a sizeable Christian minority, when they were attacked. Masked gunmen stopped the vehicles on a road leading to the monastery and opened fire.
The Egyptian Cabinet said in a statement Saturday that 13 victims remained in hospital in Cairo and the southern province of Minya where the attack took place Friday, according to The Associated Press.
President Abdel-Fattah El-Sissi, who called for an emergency security meeting after the attack, assured the Coptic Pope Towadros II in a phone call that the attackers will be punished.
El-Sissi had declared a three-month state of emergency following the attack on two churches north of Cairo on Palm Sunday.
The Coptic church released a statement, saying, "While we appreciate the fast response by officials in dealing with the event, we hope that necessary procedures are undertaken to avoid such attacks, which damage Egypt's image and cause Egyptians a great deal of pain."
Hours after the Friday's attack, Egypt's air force launched six strikes over its western border, targeting jihadist training camps in the Libyan port city of Derna, which is controlled by jihadists close to Al-Qaeda.
No group has claimed responsibility for the attack. However, earlier this month, the terror group Islamic State's local leader in Egypt issued a warning to Muslims, asking them to stay away from Christian gatherings and suggesting that it would launch new attacks on "legitimate targets."
President Trump condemned Friday's attack.
"Terrorists are engaged in a war against civilization, and it is up to all who value life to confront and defeat this evil," Trump said, according to ABC News. "This merciless slaughter of Christians in Egypt tears at our hearts and grieves our souls. Wherever innocent blood is spilled, a wound is inflicted upon humanity."
Trump added that the attack "steels our resolve to bring nations together for the righteous purpose of crushing the evil organization of terror, and exposing their depraved, twisted and thuggish ideology."
The Palm Sunday bombings at churches in Alexandria and Tanta killed 45 Christians. Islamic State, also known as IS, ISIS, ISIL or Daesh, claimed responsibility for those attacks. IS also signaled while claiming responsibility that more attacks were coming: "The Crusaders and their tails from the apostates must be aware that the bill between us and them is very large and they will be paying it like a river of blood from their sons, if God willing."
Sinai Province, the name of the local affiliate of IS in Egypt, is seeking to impose a hardline interpretation of Islam in the country.
Coptic Christians, who make up about 10 percent of Egypt's population of 92 million, have been the subject of a series of deadly attacks in recent months.