Egyptian Mother of 2 Has Throat Slit by Family for Converting to Christianity
Police Give Christian Family 10 Days to Sell Property and Leave Town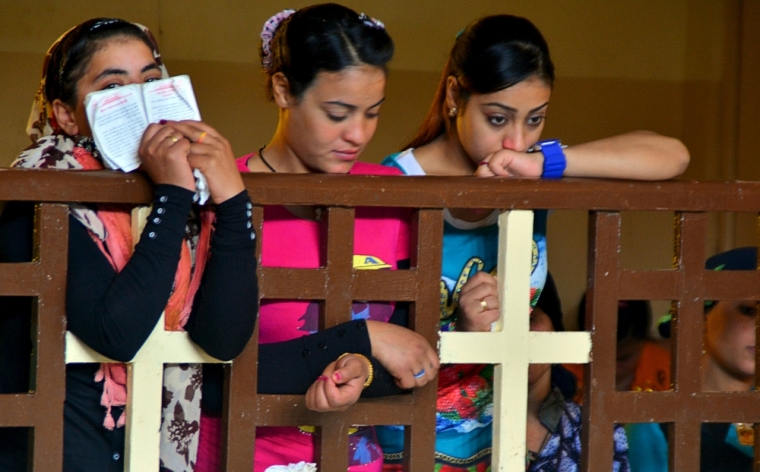 An Egyptian mother of two was brutally murdered by her Muslim family members after she married a Coptic Christian man, converted to Christianity and left her hometown, Egyptian news sites are reporting.
According to Eshhad, an online clearinghouse for religious persecution violations in Egypt, Marwa Ahmed left her home and family in Tamiyyah, Faiyum at the age of 23, to marry a Coptic Christian man and convert to Christianity. The couple then moved to Alexandria where Ahmed gave birth to two children, a son and daughter.
The 26-year-old Ahmed and her husband returned to Tamiyyah this month to visit her husband's family. Eshhad reports that Ahmed's father tried to hide his daughter at her brother's house in Qalubiyah to protect her from her uncle.
According to MidEast Christian News, Ahmed's uncle wanted to kill her to "get rid of the shame" of her becoming a Christian and marrying a Christian man. Eventually, the uncle found out that Ahmed was back in town and learned of her location.
After Ahmed spent 10 days in hiding, the uncle and his two sons went to her brother's house in the late hours of last Tuesday night and abducted Ahmed with the purpose of killing her in the morning.
MidEast Christian News reports that the uncle and his sons forced Ahmed's youngest sister, Tzbahh, to "cut her throat at dawn" last Wednesday morning. The site reports that the uncle forced Ahmed's sister to commit the killing as a way of teaching her not convert to Christianity like her sister did.
After killing her, the uncles and cousins buried Ahmed's body. Her father later told local police about the murder of his daughter. However, Ahmed's uncle and cousins reportedly fled the town after her father reported the crime. The security forces extracted Ahmed's body to determine the cause of death.
On Tuesday, security forces in the town told Ahmed's husband's Christian family that they had a deadline of 10 days to sell their property and flee the town forever in order to avoid sectarian strife and conflict among Muslims in the area.
Additionally, security forces imposed a curfew in Tamiyyah until the family departed. It only took the family one day to sell the house and leave the town, as the family sold its house to relatives and fled on Wednesday.
The persecution of Christians in Egypt continues to be a serious problem despite a call from Egyptian President Abdel Fattah el-Sisi at the beginning of the year for Muslims to end violent Islamic ideology.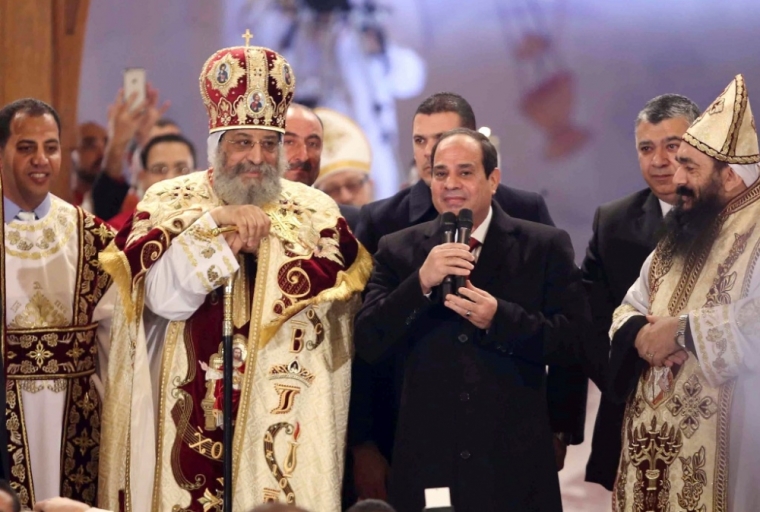 Egypt ranks as the 23rd worst country where Christians face the most persecution, according to the 2015 Open Doors USA World Watch List.
"In recent years, the position of Christians in Egypt — not only Christian converts from a Muslim background, but also the large indigenous Coptic community — has become increasingly under pressure," Open Doors states. "Muslim Background Believers face severe limitations within their homes and extended families. Family members might punish converts to Christianity for abandoning the Islamic faith. In recent years, things have changed, causing the historical Christian communities to be targeted as well. The kidnapping of young Christian girls by Islamic extremists is a huge concern."