Elite Girls School in New York Now Admitting Transgender Students
Elite Girls School in New York Now Admitting Transgender Students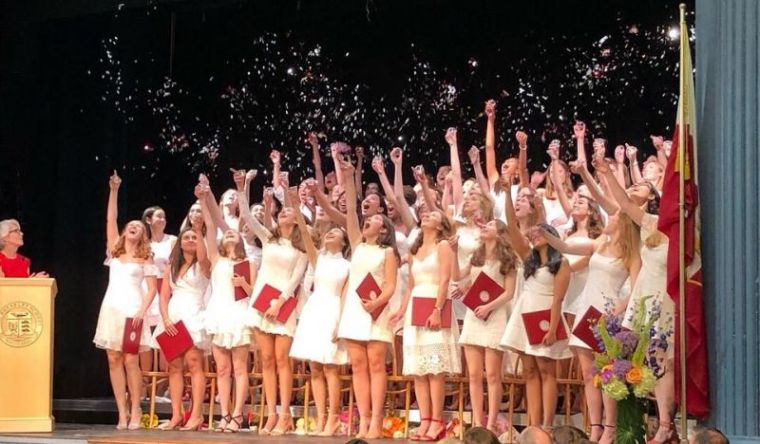 The Brearley School, a nearly $50,000 a year prestigious private girls' school on Manhattan's Upper East Side in New York, announced Monday that every applicant who considers themselves female are now welcome to apply and current students who no longer identify as female will be allowed to remain.
The school insists in a statement on gender diversity that it will remain a school for girls.
"We recognize that the changing gender landscape poses questions faced by all girls' schools. Brearley reaffirms its mission as a leader in girls' education, and going forward will consider all applicants who identify as girls. In the instance that a current Brearley student no longer identifies as a girl, the school is committed to supporting the child and the family as appropriate to navigate the challenges inherent in being a transgender student in a girls' school," the school, founded in 1884, said.
The K-12 school which "challenges girls of adventurous intellect and diverse backgrounds to think critically and creatively and prepares them for principled engagement in the world," said while they will make every effort to accommodate the choice of individual name and pronoun students wish to use, they expect students to support the school's history and mission of advancement for women.
"While the institutional language of the school is necessarily gendered as we refer to our students as 'girls' or 'young women,' we will make every effort to honor the student's choice of name and pronoun in our personal communications to, with and about the individual student," the school said.
Officials also hinted that a girls' school environment may not be the best fit for every student who identifies as female.
"When a student shares a questioning of gender or a shift in gender identity, the school will gather the appropriate support team to work in concert with the student and family. Recognizing that the developmental and educational needs of each individual may change over time, the school will continue to partner with the child and family throughout the student's education at Brearley, and especially as the student nears a change in division, to determine if a girls' school environment will continue to provide the best educational experience," the school said.
A report in The New York Times Monday said The Brearley School's announcement reflects a growing trend among private girls' schools in the city to open their doors to the transgender community.
"Brearley is a school of kindness and community engagement," Bearley's head of school, Jane Foley Fried, and the president of the board of trustees, Ellen Jewett, said in a statement about the school's new policy.
The Spence School, another elite private girls' school on the Upper East Side, adopted a similar policy in May, the Times said.
In 2015, Barnard College in Manhattan also announced that it would begin fielding transgender applicants but does not accept applications from students whose birth certificates reflect they were born female but now identify as male.