Ellen DeGeneres: An Open Letter of My Criticism and Her Response to the Influence of Homosexuality in the Media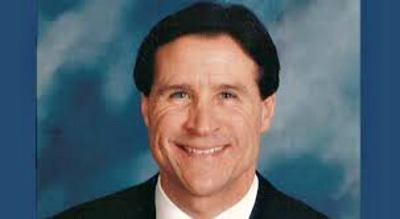 Dear Ellen,
Yesterday morning, I awoke to discover you spoke to me directly on your nationally syndicated, award-winning talk show. I was stunned and humbled because I believe you are such an incredibly gifted comedian with a God-given gift to entertain and make people feel genuinely valued. You also have a megawatt smile that simply makes people feel happy.
You concluded your remarks to me and the audience by saying, "The only way I'm trying to influence people is to be more kind and compassionate with one another." That's one of my goals as well, and in that same spirit, can I appeal to you to consider some thoughts although we share different worldviews?
Contrary to what many may think having heard some quotes from my article, I approach you not as an angry, mean-spirited "fundamentalist" but rather in a spirit of humility as a would-be friend. I'd love to chat with you one day over a cup of coffee.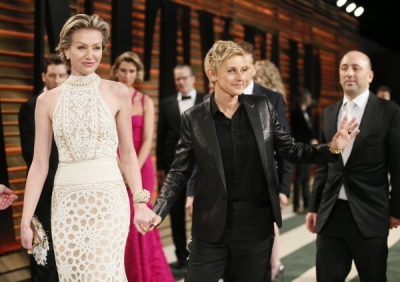 You once said, "Stay true to yourself. Never follow someone else's path unless you're in the woods and you're lost and you see a path." Years ago I really was lost, playing in a band ironically called "The Lost Souls," but I found a path of redemption in a personal relationship with Jesus Christ. Forty-five years later I continue to follow Him and His revolutionary teachings. What I share with you is out of a commitment to be a faithful servant who upholds those teachings.
You were raised Christian Scientist and maybe you saw similar blemishes that I did and still do in the Christian church. I admit we've unfortunately fallen far short in our testimony due to divorce, hypocrisy, scandals and uncharitable attitudes in our ranks. In the area of sexuality, we're all broken and have temptations and struggles to overcome. I sincerely want to help people by being authentic and a part of a generation not imposing but rather proposing a better way that really does lead to peace, freedom, stability and long-term happiness.
To give you a glimpse into my life, awhile back my friend John wrestled with his sexual identity until he found the path to wholeness and healing in Christ. We walked the journey together as he battled the ravages of AIDS. I listened, encouraged and reassured him along with his precious daughter prior to his premature death. Later, I was able to take care of his memorial service in a way that I trust inspired all of his former gay friends who attended to reflect on his life and theirs.
Ellen, hasn't the time arrived for everyone involved in this dialogue on gay-related issues to lower our voices and approach one another with respect and civility though we have our differences? I know there's a lot of shouting and accusation and name calling on all sides of the gay debate, but how about you and I model something positive?
Let me put you to the test. Even though you'll probably disagree passionately on what I say, can you grant me the freedom to be forthright with you and faithful to biblical teaching for which I'll one day give an account?
Okay, here goes...
You said, "I don't have an agenda!" If I was sitting across from you right now, you might give me a fist bump along with a wink and a nod in telling me that was just a joke.
Where I cited you "celebrating your lesbianism" you said, "I don't know what it means to celebrate my lesbianism!" Then you quickly added, "I guess I do" and "I'm gay!"
Remember the premise of my article was that Hollywood has a definite gay agenda and you're aligned with it. In 1997 you were on the cover of Time magazine declaring "Yes I'm Gay" after declaring it on your sitcom. You're an outspoken representative for the Human Rights Campaign "Coming Out Project" and member of the advocacy group PFLAG (Parents, Families and Friends of Lesbians and Gays).
In the quote you shared on TV I want to reassure you that I never thought or implied that you were trying to purposefully influence young girls into lesbianism. Instead, my point was that, as an out and proud lesbian woman - probably the best known and most-loved in the world - you wield tremendous influence over these girls, and your influence is decidedly pro-lesbian. Wouldn't you agree?
Also, when you say you "don't have an agenda," I understand you are a committed vegan who promotes the lifestyle on your website and encourages adopting turkeys rather then eating them at Thanksgiving; you stand strongly for animal rights by having the Humane Society leaders on your show along with once being PETA's "Woman of the Year;" plus, you promote and raise funds for Transcendental Meditation.
I don't begrudge you these involvements indicative of your personal agenda, I only appeal that you shoot straight, okay?
Secondly, you said that "Larry is watching a lot of gay TV" because I cited a partial list of television programming with gay characters. Truth be known, I don't watch much TV at all, let alone gay TV, but you sure don't need to search very far to understand what I called this "avalanche" today.
Regarding my suggestion that responsible parents take advantage of wholesome classic shows to supplement their TV viewing, you got some laughs by mocking this idea and then jokingly portrayed Lucy and Ethel as possible lesbians.
Being 56 years old, childless and with your third "partner," you may not understand the awesome responsibility it is to shape impressionable and vulnerable children. I've done it with children and grandchildren plus helped parents for over 42 years with this most challenging task.
You once said, "I don't need a baby growing inside me for nine months. If I'm going to feel nauseous and achy when I wake up, I want to achieve that state the old-fashioned way-getting drunk the night before!"
Ellen, those of us raising children and grandchildren make lots of responsible choices to ensure the little ones entrusted to our care become productive, healthy individuals. In that spirit of kindness and compassion you advocate, give us the space we need here.
Finally, and this will probably be your biggest test with what I share, you obviously disagreed with the fact that I referred to your "marriage" in quotation marks. I am not trying to be offensive, yet appeal that you recognize truth can offend sensibilities of those choosing to reject it.
Ellen, a nation rises or falls on marriage. If we dismantle this pillar of society, as it has existed for over 5000 years of Western civilization and redefine it to accommodate other arrangements such as yours (or those advocating for polyamorous, polygamous or other configurations) what will be the consequences for this sacred institution and the future of our nation?
The true Christian Church must stand as a "sign of contradiction" amidst ever-changing cultural trends. With kindness and courage we must remain faithful to the truth, whether it is popular or not. We must honor a higher law than man, just as Rev. Martin Luther King, Jr. expressed in his classic, "Letter from a Birmingham Jail" and is magnificently portrayed in the film "Selma."
In his song "Mercy," Bono stated that love is "charity and brings with it a clarity." So let me close by submitting to you with charity and clarity that marriage is and throughout history has always been the union of a man and a woman, regardless of what the courts say and regardless of how much you and Portia feel affection for each other. Here are just five of many reasons why gay "marriage" is morally wrong and cannot be called a righteous, authentic marital union.
It violates the clear and unambiguous moral teaching of the Scriptures, which serve as the basis for our Judeo Christian laws and foundations as a nation.

It is contradictory to the self-evident truths of "Mother Nature" or "Nature's God" (as our Founding Fathers expressed it) wherein men and women are designed and function differently, complement and complete each other, and through the wonder of marital union are able to procreate to perpetuate the human race.

It is contrary to the explicit teaching of every major world religion, which upholds the integrity of marriage and family.

It is an injustice and unequivocally harmful arrangement wherein our most precious entrustment, our children, are denied the love and nurture of a father and a mother who complement each other in a healthy family.

It redefines and devalues the sacred institution of marriage exclusively between a man and a woman, opens the floodgates for other arrangements and legitimizes a lifestyle replete with dangerous, at-risk sexual behavior such as HIV/AIDS and over 30 STDs that are endangering lives, jeopardizing healthcare and impacting our economy.
There are multiple times in the Hebrew-Christian Bible where homosexual behavior is explicitly prohibited as dishonoring to God and natural order plus destructive to those involved with them. Scripture throughout forbids us to be sexually involved with:
Parents

Children

Siblings

Another spouse

Animals

Deceased

Same-sex
Ellen, thank you for opening up this door of communication and for hearing my perspective. Thank you also for demonstrating the kindness and compassion in this interchange that you try to bring to millions through your influence today.
With warm regards,
Larry Tomczak
Larry Tomczak is a best-selling author and cultural commentator with over 40 years of trusted ministry experience. His passion is to bring perspective, analysis and insight from a biblical worldview. He loves people and loves awakening them to today's cultural realities and the responses needed for the bride of Christ—His church—to become influential in all spheres of life once again.