Emma Watson Tattoo Is Fake: Tattoo Photo for GQ Magazine Not Real (VIDEO)
Emma Watson Tattoo Is Fake: Tattoo Photo for GQ Magazine Not Real (VIDEO)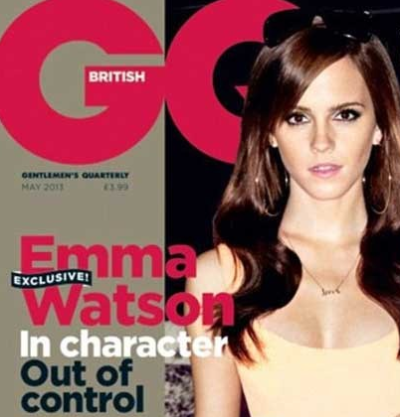 Emma Watson's tattoo recently sparked huge attention on the Internet as fans were left in shock that she would ink her body. The tattoo was revealed on the front cover photo of GQ magazine, which shows a dotted tattoo on Watson's right hip.
However, fans can now relax again as it has been revealed that Watson's tattoo is indeed fake.
The cover shoot for GQ magazine shows Watson in her character for her new movie "The Bling Ring." The British actress can be seen wearing sunglasses on her head, donning huge earrings and holding a milky beverage as she reveals a tattoo on her hip.
Watson has said that the new role was quite a challenge as it was such a departure from her own character and her usual roles she has undertaken until now.
The "Hermione Granger" actress says in the magazine, "This has been a really big departure for me. It's a really big character. That's so exciting for me because it meant I was really acting…
"… The character is everything that I felt strongly against. She's superficial, materialistic, vain, amoral. She's all of these things and I realized that I hated her. How do you play someone you hate? But I found it really interesting and it gave me a whole new insight into what my job or my role as an actress could be."
The character Watson plays for the film does not only have the single tattoo, however. And in leaked photos from the set of the new movie Watson can be seen donning another tattoo on her lower back. That one as well is fake.
Here is a video interview with Emma Watson talking about her new movie "The Bling Ring":
Emma Watson - The Bling Ring - Vanity Fair - September 7, 2012
Here is also a video of the preview for "The Bling Ring":
The Bling Ring - Official Trailer (HD) Emma Watson