Evangelical College Azusa Pacific Agrees to Allow LGBT Relationships; Conservatives Slam 'Surrender'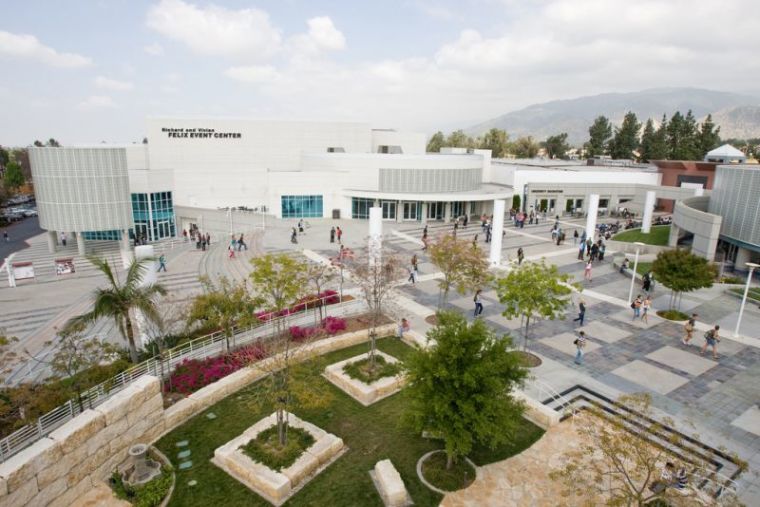 Evangelical College Azusa Pacific announced last week that it will be allowing LGBT relationships for students on campus following years of pressure.
Zu Media, the student paper, reported last week that officials at the Christian university in California have decided to remove language from the student standard of conduct that previously prohibited such relationships on campus.
APU has said that despite the change, set to take effect in the Fall 2018 semester, it still backs the "Biblical principles of human sexuality," in the belief that "sexual union is intended by God to take place only within the marriage covenant between a man and a woman."
LGBT activists have long called for the change, and held a vigil in November 2017 for a former employee who sued the university for wrongful demotion, claiming he was harassed and assaulted by colleagues who believed he was gay.
The school paper explained that the development is a result of long dialogue between students and the administration, and years of efforts to that end.
Associate Dean of Students Bill Fiala described the change to the student code of conduct:
"The changes that occurred to the handbooks around sexual behavior creates one standard for all undergraduate students, as opposed to differential standards for different groups," Fiala said.
"The change that happened with the code of conduct is still in alignment with our identity as a Christian institution. The language changed, but the spirit didn't. Our spirit is still a conservative, evangelical perspective on human sexuality."
Some, such as Erin Green, co-executive director of Brave Commons and recent APU alumni, who has pushed for the recognition of LGBT groups, said that it was "unfair" to exclude people in gay relationships.
"Queer students are just as able to have romanticized relationships that abide by APU's rules. The code used falsely assumed that same-sex romances always involved sexual behavior. This stigmatization causes harm to our community, especially those serious about their Christian faith," Green insisted.
Along with the change to the code of conduct, there will also be a new pilot program aimed at providing "a safe space for LGBTQ+ students on campus."
Fiala positioned that the hope is for students to "experience respect, justice, grace and understanding."
"If you look at our mission, it's consistent with Christianity. Our values for the pilot program are inclusivity, love, bravery. Our goals are care, connection and conversation. These all seem like Christian values to me," he continued.
"I believe that our program's mission is alignment with the values of the university in caring for students and creating conversation about difficult topics."
Conservative commentators, such as Orthodox Christian author Rod Dreher, criticized the decision, however.
"They can tell themselves whatever they like about their 'spirit,' but it's self-deception. This is how conservative institutions surrender: by giving up, then telling themselves (and their donors) that they haven't surrendered. Saving face is not the same thing as saving the institution's core values," he wrote on The American Conservative website on Saturday.
"Azusa Pacific is an important Evangelical school. It will be very interesting to see what the rest of the CCCU (Council for Christian Colleges and Universities) schools do in response," he added.