Evangelical Trump Supporters Hold Racist Views, Data Shows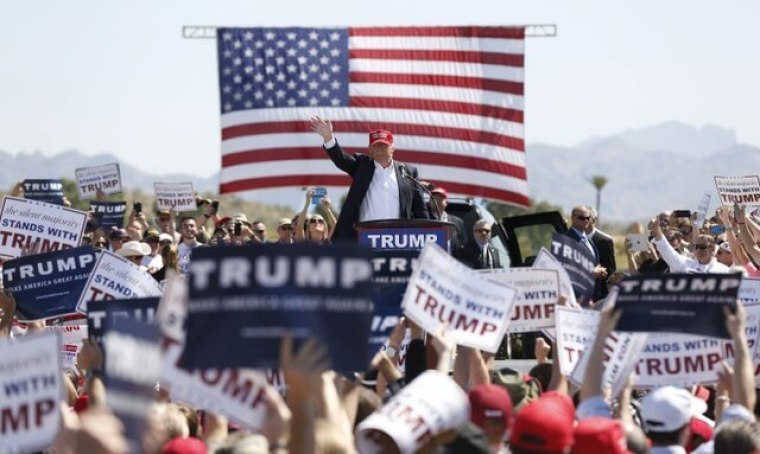 Recently released data says that evangelical supporters of Republican frontrunner Donald Trump tend to hold more racist sentiments than other evangelicals.
Writing Sunday for the Western Political Science Association at Portland State University's blog, Jason McDaniel and Sean McElwee found that "racial resentment" could be linked to the rise of Trump. They analyzed American National Election Study data from a January, 2016 pilot study of 1,200 registered voters and found that Trump supporters tended to hold more "racial animus" than supporters of other candidates.
The NES has a larger sample size and asks more questions than exit polls conducted by news networks, allowing researchers to better analyze support for presidential candidates.
"On just about every measure, support for Trump increased along with measured racial animus," argued McDaniel and McElwee.
"… increased levels of overt racial stereotyping among white respondents — as measured by belief that black people, Muslims, and Hispanics are 'lazy' or 'violent' — strongly increases support for Trump, even after controlling for other factors."
McDaniel is assistant professor of political science at San Francisco State University and McElwee is a research associate at Demos and a Salon contributor.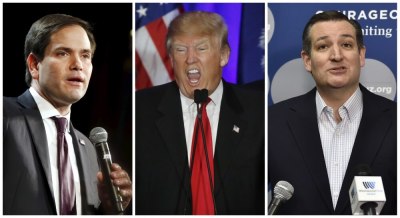 They also noted that such levels of racial resentment did not exist for other Republican primary candidates, namely U.S. Senator Ted Cruz, U.S. Senator Marco Rubio, and Ohio Governor John Kasich.
"Among white respondents, support for Rubio decreases significantly with belief in racial stereotypes. There is no correlation between racial stereotypes and support for Cruz or Kasich," continued the authors.
"There is no such relationship between racial resentment and support for Marco Rubio or the other major Republican contenders."
Since announcing his candidacy last year, Trump has garnered much controversy for his statements about Mexicans, Muslims, immigrants, women, and POWs.
In recent months he has also gotten criticism for the apparent trend of violence at his campaign rallies and among his supporters at events.
Despite the controversies, Trump presently leads the GOP field, having won more primaries and more delegates than any of his opponents.
Another political scientist, Tobin Grant of Southern Illinois University looked at the same data and came to the same conclusion. Additionally, he found that Trump's evangelical supporters are less likely than other evangelicals to attend church services regularly, which is consistent with a September, 2015, finding by Gallup.
Grant, who is also associate editor of the Journal for the Scientific Study of Religion, wrote about his finding for the Religion New Service blog "Corner of Church and State."
"Much of the support is based on racism. Those who think blacks are lazy give Trump over 27 more points than those who do not hold this stereotype," wrote Grant.
"Evangelicals who rarely or never attend church are bully on Trump, giving Trump 22 points higher than those who attend frequently and 26 points more than those who attend weekly."
Grant went on to note that "is about a 50 point difference between" evangelicals who attend church regularly and do not hold racist views and evangelicals who seldom attend church and do hold racist views.
"There are other divisions, too. When it comes to feelings toward Trump, there are significant differences between older and younger evangelicals, men and women, and Democrats and both Republicans and independents," added Grant.