Evangelicals Favored Donald Trump, Ted Cruz in New Hampshire Primary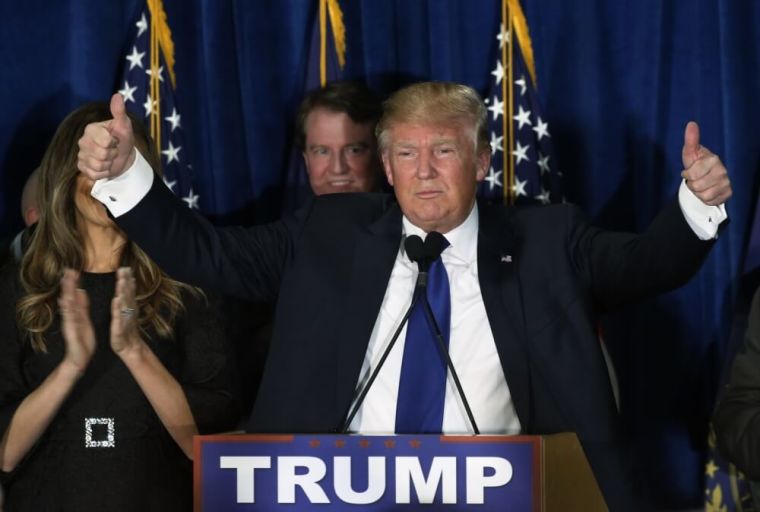 Not only was Republican presidential candidate Donald Trump victorious in the New Hampshire Republican primary election Tuesday, he was also the candidate most heavily favored by self-identified evangelical voters.
As the billionaire real estate mogul earned a convincing double-digit victory with over 35 percent of the vote in the Granite State, CNN exit polls show that about 27 percent of self-identified born-again Christians voted for Trump.
The evangelical voters, who made up about 25 percent of the total Republican vote in the state, also heavily supported Texas Sen. Ted Cruz, who earned about 23 percent of the evangelical vote.
Florida Sen. Marco Rubio came in third among evangelical voters, garnering about 13 percent of their vote. Meanwhile, Ohio Gov. John Kasich, who placed second overall in the primary, ranked fourth among the evangelical voters with 11 percent.
Cruz, who won last Monday's Republican Iowa Caucus and earned the most support from evangelicals in that state, was not predicted by the media to do well in New Hampshire. Despite the negative forecast, Cruz placed third overall in the primary and told supporters Tuesday night that the "conservative grassroots" played a large part in his outcome in New Hampshire.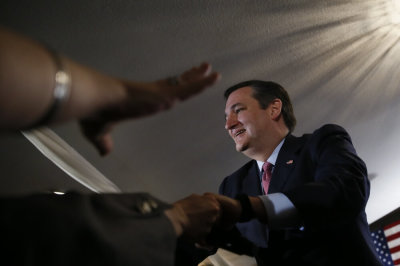 "Once again, the talking heads of the Washington insiders were confident that our wave of support would break against the rock of the Granite State — that a conservative, we were told, could not do well in the state of New Hampshire," Cruz said. "We were told that over and over again and tonight, the men and women all across this great state proved them wrong."
"I want to congratulate Donald Trump on an impressive win tonight and John Kasich had a good night tonight, but the real winner is the conservative grassroots, who propelled us to an outright victory in Iowa and to a far stronger result and outcome in New Hampshire that anyone had predicted," Cruz added.
As Cruz and his supporters believe that his conservative principles will inspire evangelicals to turnout to vote in greater numbers across the nation, the evangelical turnout in New Hampshire was very similar to what it was during the 2012 New Hampshire primaries. According to 2012 New Hampshire exit polls, evangelical voters made up about 22 percent of the total Republican voting bloc.
Just like in 2012, the candidate most heavily favored by the evangelical voters in Iowa, was not the most heavily supported candidate by the evangelical voters in New Hampshire. As former Pennsylvania Sen. Rick Santorum won the 2012 Iowa caucus with the help of the state's heavily influential evangelical voting bloc, it was former Massachusetts Gov. Mitt Romney who was most supported by evangelicals in New Hampshire, earning 31 percent of the evangelical vote. Santorum earned 23 percent of the New Hampshire evangelical vote in 2012, while 21 percent of evangelical voters voted for former Texas Rep. Ron Paul.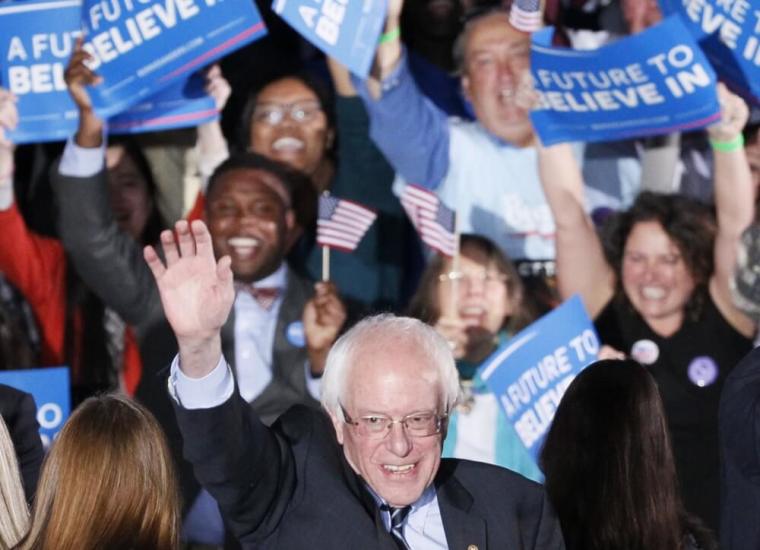 In the New Hampshire Democratic primary, Vermont Sen. Bernie Sanders picked up a "yuge" victory over former Sec. of State and former First Lady Hillary Clinton. As Sanders earned about 60 percent of the vote in the primary, his victory was backed by one of Clinton's most sought after demographics — women.
As 55 percent of the New Hampshire Democratic voters were women, 55 percent of them voted for Sanders, while only 44 percent of them voted for the former New York senator.
Earlier this week, feminist icons and Clinton supporters Madeleine Albright and Gloria Steinem told supporters at a Clinton campaign that women need to vote for Clinton in order to finally get a woman in the White House. Albright asserted that "there is a special place in Hell for women who don't help each other."
During Clinton's concession speech Tuesday night, she talked about her dedication to fighting for women's equality in the workplace.
Of the 34 percent of Democratic voters who said that the candidate's honesty was the top candidate quality they valued, 91 percent of them voted for Sanders, while only 5 percent of them chose Clinton.
One of the few demographics that Clinton was able to beat Sanders was among voters who earn $200,000 per year or more in income, which made up just eight percent of New Hampshire Democratic voters.
Of the voters in that demographic, Clinton earned 53 percent of their votes, while Sanders earned just 46 percent.
"The people of New Hampshire have sent a profound message to the political establishment, to the economic establishment and, by the way, to the media establishment," the 74-year-old Sanders said during his victory speech.
"What the people here have said is that given the enormous crisis facing our country, it is just too late for the same old, same old establishment politics and establishment economics," the self-proclaimed Democratic socialist added. "The people want real change."
Contact: <ahref="mailto:samuel.smith@christianpost.com">samuel.smith@christianpost.com,
@IamSamSmith
(Twitter)