Evangelist Nick Vujicic Talks Saddest Moments in Life, Battling Deep Depression
'Christians Forget We're at War Every Day, How Dare We Walk Out Door Without Praying'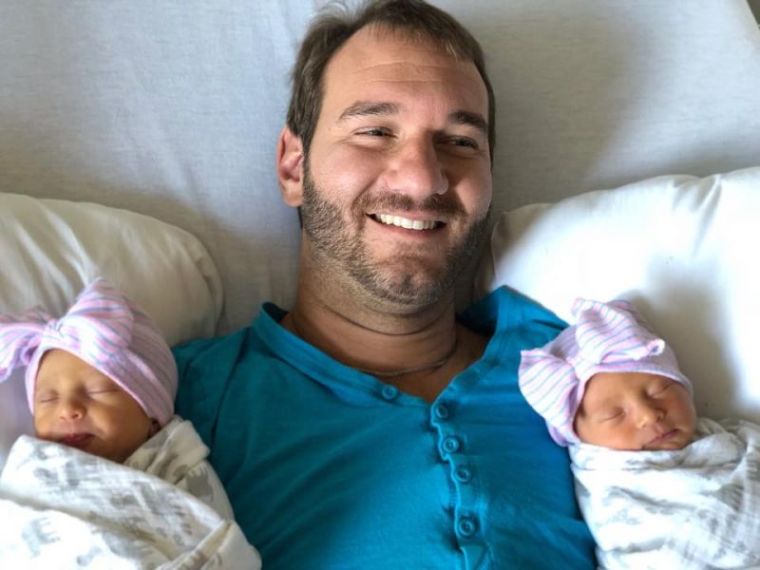 Nick Vujicic, an evangelist who has inspired millions and preached the Gospel to presidents, admits that he has not only faced depression, but also a "deep dark valley" when it comes to faith, which only the Word of God helped him overcome.
Vujicic spoke with Tim Clinton, president of the American Association of Christian Counselors, in an episode on Dr. James Dobson's "Family Talk" podcast on Monday, where he opened up about what Clinton called the "merciless bullying" and "deep depression" he faced as a child.
The evangelist said he's "definitely not the biggest victim of bullying in the world," but still needs the "beautiful Christian home" that his parents in Australia provided to act as a refuge from what he was experiencing at school.
He said these days, "the saddest moments of my life are seeing people who don't see their value, who don't see their potential, who believe the lies that they are ugly, or that they are a failure, or that they'll never become someone that they are happy with."
Vujicic, whose wife, Kanae, recently gave birth to twin girls, which brings their number of children to four, admitted that he has periods of deep spiritual darkness in life.
"As strong as I am in my faith and talking to presidents about God, there are times when Nick has his ups and downs," he said about himself.
"I think it was 2011 where I went through a very deep dark valley for about two to three months," he said, noting that what he had to do was quote Scripture every hour.
"My flesh didn't feel like God was there," he said, but by faith he knew that God was indeed listening.
"Faith comes by hearing of the Word. Keep going, one day at a time," he advised others going through similar difficulties.
Vujicic told The Christian Post during an interview about his book Unstoppable in 2012 that he also went through depression in 2010. He also revealed that he almost committed suicide when he was 10 years old because he did not see a future for himself.
"To be able to see even one person feel that there is no hope, yet there is hope, is really, really, cool. It is touching, and it is honoring, and it is humbling," he told CP about helping others at the time.
In his interview with Clinton, he said that even though there is great depression around the world and in America, "if God can use a man with no arms and no feet, then God can use any willing heart." 
The theme is also found in his latest book, Be the Hands and Feet: Living Out God's Love for All His Children.
When life gets dark, the evangelist said people must take it one day at a time.
"When you blame God for the pain in your life, it takes time. When you get so scared and angry at Him because He doesn't make sense to you, it takes time," he continued.
Vujicic said there are three very important things that his parents, immigrants to Australia from the former Yugoslavia, taught him.
"First, is being thankful for what I have," he said, noting that the average American struggles to pray more than three minutes a day, but that listing out the things people are thankful for can help with praying more.
Disappointingly, he said there also seems to be an "opposition" to praying.
"There is no opposition to pick up that magazine, to just turn on that TV, because the enemy knows that if you put on your armor," then people will be protected.
"So many Christians forget that we're at war every single day. How dare we believe that we can walk out the front door without praying," he added.
Second, he said his parents taught him not to forget the poor and the needy, emphasizing that there is "no greater medicine for the heart than to try and fulfill the need that someone else has."
Lastly, the evangelist advised that if people still feel angry at God despite praying and helping others, then they should not feel bad.
"You can't change the way you feel, that's natural, that's the way God made us. But talk to somebody, talk to a counselor, talk to somebody that is trained to talk," he added, saying it's important to "get those feelings out."
Sharing of a mantra that helps him, Vujicic concluded: "I'm thankful, I'm a child of God, and I will do my best."