iPhone 5 versus EVO 3D, in depth
iPhone 5 versus EVO 3D, in depth
Anticipation over HTC's EVO 3D smartphone will finally start to cool off now that it made its debut in Sprint stores today.
Promising to be one of the summer's hottest device to go on sale featuring a display capable of providing a glasses-free 3D visual experience – America' first – and cool new attributes in addition to the good impression its outstanding predecessor, the HTC EVO 4G, left on consumers, the EVO 3D is posing to be a delight hard to let pass by.
On another note, we've had the outpouring of rumors over Apple's iPhone 5 making its way to store shelves possibly this September. There is reason to believe that the smartphone will support Apple's new anticipated mobile operating system the iOS 5 and it has been reported that it will also feature a glasses-free 3D display, just like the EVO 3D.
With that stated, the question that remains is: should you succumb to your satisfaction seeking sense and delight with HTC's EVO 3D now or patiently wait for Apple's iPhone 5 when it comes out in the fall?
Here are the details for the top features of both devices intended for consumers who are uncertain over which phone is the safer bet:
Apple iPhone 5 - features based on BGR and Bloomberg's report on the latest iPhone rumors

Hardware:
-A5 dual-core processor
-3.7-inch edge-to-edge display
-8 megapixel camera
-Thinner case
Operating System:
-Powered by the all Apple device compatible iOS 5
Connectivity:
-4G connectivity unknown but most likely
3D Capabilities:
-Glasses-free 3D display supported (Apple was granted a patent in December 2010 for 3D technologies. Patent title: "Three-dimensional display system")
Design (mock-up):
-Tear-drop Design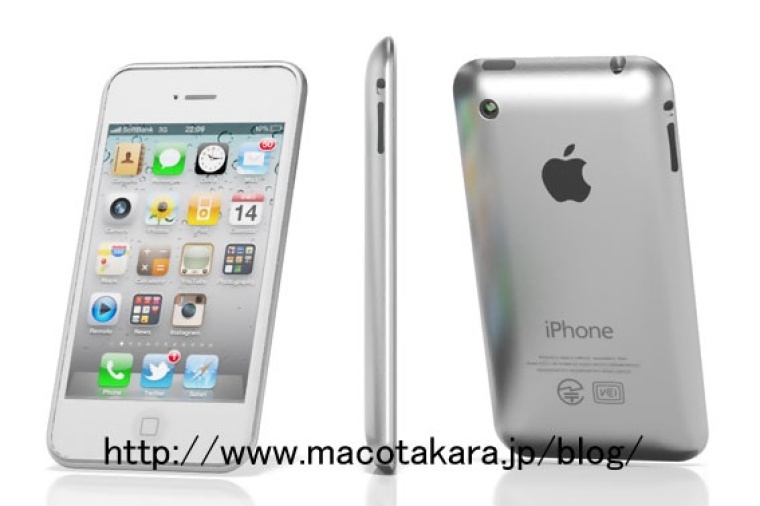 Battery life:
-Unknown
HTC EVO 3D
Hardware:
-1.2 GHz Snapdragon dual-core processor
-1 GB Ram
-4.3-inch 3D qHD screen with 960 x 540 resolution
-2D and 3D supporting cameras. 1080p 2D video recording, 720p 3D video recording
-1.3 megapixels front facing camera
-0.46-inch thick, weighs 6 ounces
Operating System:
-Powered by Android 2.3 Gingerbread OS with an update to Android 3.0 (Honeycomb)
Connectivity:
-Supports 4G under Sprint's 4G connection available areas, if no connection available connects with 3G
3D Capabilities:
-3D visual display that can be switched back to 2D if troublesome for users
Design: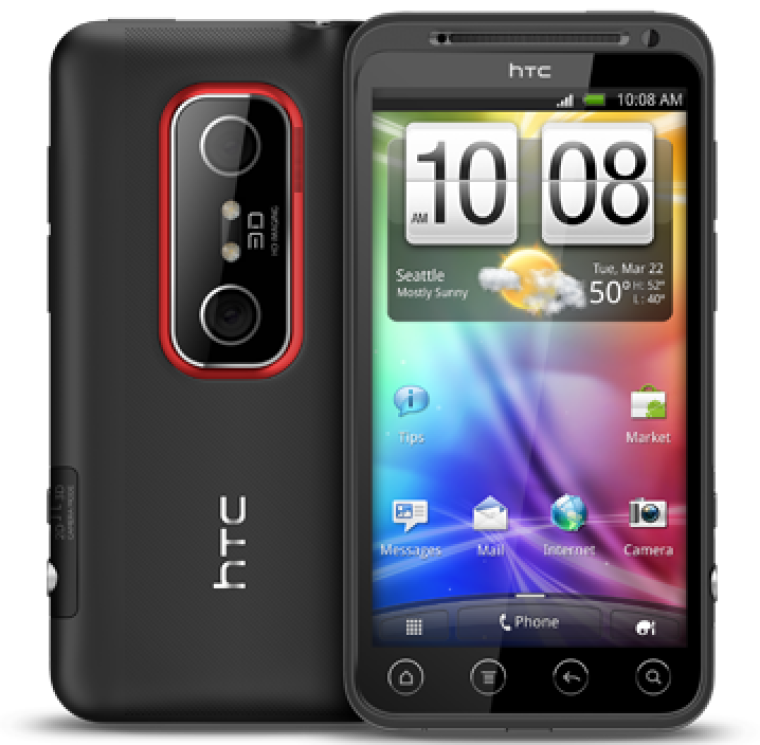 Battery life:
-Garnered Mixed reviews:
Some say Good
Some say Poor