7-Y-O Who Watched Mother Kill Father Ended Up in Jail, Met Jesus in Chuck Colson Prison Fellowship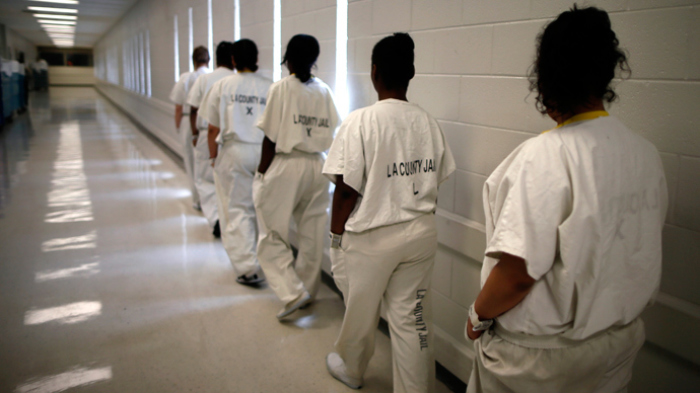 A former convict-turned-field director for the Prison Fellowship ministry who watched her own mother kill her father, says Jesus helped turn her life around.
"When I was 7, I watched my mother kill my father. I had to help her put him in the car. He died on the way to the hospital. It was in self-defense, but I had to go to court. I had not taken on my height yet, so I had to be put on a pillow to tell the story. That was my first experience with the justice system," began Pauline Rogers' testimony in a piece posted on the Prison Fellowship's website last week.
Rogers, who now serves as the ministry's field director for the state of Missouri, detailed how she started shoplifting at the age of 9, often stealing food to help feed her 10 younger siblings.
Eventually she was arrested and given a six-year sentence, but it was in county jail that a Prison Fellowship volunteer told her about Christ.
"The volunteer helped me realize that it wasn't my responsibility to take care of my siblings. I knew that I could depend on God. I didn't have to be the savior. It freed me," Rogers said.
She added that attending the discipleship and life-skills training classes in prison were key to changing her life around.
"Seeing those volunteers come ... most of them that came didn't have a reason to come to prison. They had a heart for God, to please Him and do the work of missions. They gave their lives and their time to pour into those of us who by all means deserved to be there, because we had committed crimes," she shared.
Rogers said she struggled with getting back on her feet after leaving prison, and faced a number of big barriers, including housing, and trusting other people.
"They had to watch me to see if I was what I said I was — a Christian. I absolutely felt like giving up. But I had made up my mind, of course with the help of the volunteers again, that if these people had taken the risk to pour into me, I was going to do whatever it took not to go back to prison," she said.
Eventually she got involved with a church which opened a way for her to go back to prison to minister to others. She got married to her husband, Fred, who also used to be in prison, and they opened their home to other former prisoners, helping them restore their lives.
"The thing that I am most grateful for in my life today is having Jesus Christ leading me. Because I don't know what I am doing, but I know that He does," Rogers said.
Prison Fellowship was founded by former president Richard Nixon aide Charles Colson, who served seven months in prison in Alabama over the Watergate scandal in the 1970s.
Colson's son, Chris, wrote in an op-ed for The Christian Post in December 2015 that his father's incarceration turned out to be a "gift for millions" who have since been inspired by his ministry.
"My dad had to lose almost everything in order to become a new person — the father and husband God intended him to be. And God didn't just use my father's scandal and incarceration to bless our immediate family; because of the time he served, my dad went on to found Prison Fellowship almost 40 years ago," Chris Colson wrote at the time.
"Through the prison ministry movement he helped to launch, God's love, grace and truth have transformed countless lives," he added.