Ex-Gay Community Lobbies Congress for Recognition, Protection From Discrimination
Members of the ex-gay community will be on Capitol Hill Wednesday to lobby their congressional representatives for recognition of former homosexuals and federal protection from discrimination.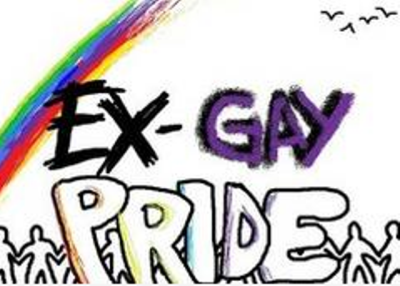 Christopher Doyle, the president and co-founder of Voice of the Voiceless (VoV), the only anti-defamation league for former homosexuals and people who have unwanted same-sex attraction, told The Christian Post on Tuesday that the organization is demanding that every state recognize former homosexuals as a protected class.
Doyle and VoV will also hold a rally and press conference at the Supreme Court Wednesday afternoon.
"We want federal protection just as gays are given," Doyle said. "Ex-gays also need to be given protection. We're not discriminated against because we're living heterosexual lives; we're discriminated against because we're former homosexuals and we dare to have a different viewpoint, an opposing viewpoint."
He continued, "Justice Kennedy, in his DOMA decision, basically said that gays and lesbians deserve the right to marry because they've faced animus in this country, meaning that they've faced hatred and discrimination; they deserve equal rights."
"I don't believe that we should deny gays equal rights. I think that if we, however, include and allow gays to have the same rights, which heterosexuals do, we also need to allow ex-gays to have the same rights as well. Meaning that we need to be able to go out and be heard in the media and the public sector."
Two weeks ago, Doyle announced that a planned reception that was to be held at the Family Research Council in Washington, D.C. had to be postponed and moved to an undisclosed location after members of the ex-gay community and the FRC received threatening phone calls and emails.
"It's really un-American as to what the LGBT anti-ex-gay activists are trying to do. They're trying to shut us out, trying to shut us down. They're trying to de-fame anyone who comes out and intimidate," Doyle said. "Right now, because of all of this homo-fascism and indoctrination in the media, ex-gays aren't given a fair shake."
Doyle also believes that the politicians who are speaking out against therapy, and who publically proclaim that people are simply born gay, are not qualified to make such claims.
"The public is [also] seeing people in the media, many of whom are gay-affirming or gay themselves, saying that people are born this way and you cannot change. And they're seeing activists out there who are trying to snuff out any other viewpoint. When you see all of this coming against you, it's understandable why people – whether they're ex-gay or Christians who disagree with homosexuality – would be afraid to speak up, because it seems like everyone is against them."
Speaking about the ex-gay movement, Doyle commented that he doesn't believe that the fear of retaliation is necessarily their biggest threat. He's mostly concerned about being shut out of the conversation and being silenced.
"The problem that I see with the people who are either ex-gay or have unwanted same-sex attraction, is fear. They have fear because of threats of intimidation by the gay activists. And the message that I'm trying to communicate to those people out there who are living with this, and seemingly living in fear, is: you don't have to be afraid. There is strength in numbers. And we have been out here speaking out, speaking up, for years now and we're still here," Doyle affirmed.
He added that LGBT activists will continue to "defame, discredit and try to basically call us liars and fakes," but firmly believes there are thousands of people out there that experience same-sex attraction; or who once did, and do not identify as LGBT.
"They're just too afraid to identify themselves. And I hope they can receive hope from people like me, and people who are going to be out there trying to give them a voice," he said.
In Doyle's opinion, members of the ex-gay community and their supporters are deifying what the media, and mainstream science and mental health people say, which is that if you have same-sex attraction, you're gay.
"The people that come out [Wednesday] are heroes, and I want them to be recognized as such. They probably will be vilified in the media, but the reality is that they're heroes and we hope that other people can join them."