Facebook Bans Gay Magazine for Criticizing Islam After Orlando Shooting Massacre
Facebook Bans Gay Magazine for Criticizing Islam After Orlando Shooting Massacre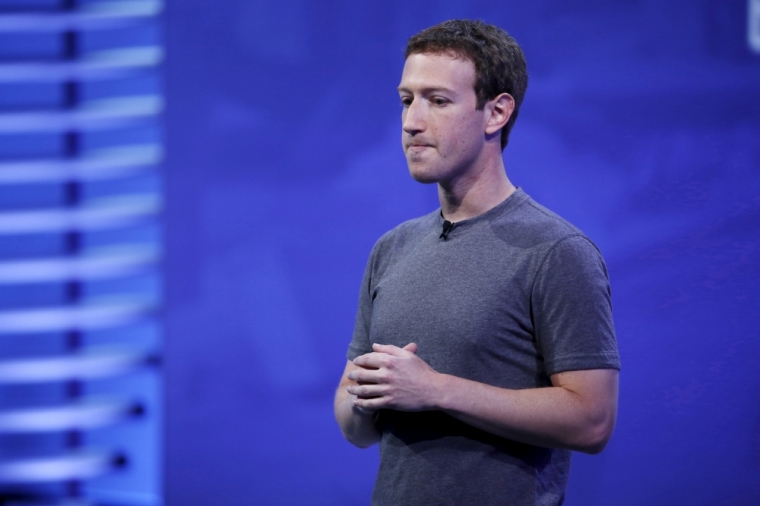 The editor of Germany-based magazine Gaystream claims Facebook blocked its page after an article it published criticized Islam in the wake of the last week's shooting massacre at a gay nightclub in Orlando, Florida.
Gaystream editor-in-chief David Berger says the social media website deactivated its Facebook page because of a published article that sharply criticized his country's Green party activists who "played down the causes of the attack," according to Breitbart.
Berger adds that his personal account was also shut down for about a month after he posted one of his articles, which criticized Cologne Gay Museum director Brigit Bosold for telling German media that she was more afraid of straight white men than Islamic radicals and migrants.
An article in the magazine also highlighted that a radical Imam had spoken out about homosexuality in Orlando and advocated the death penalty for LGBT individuals prior to the mass shooting. Facebook, however, has not disclosed which article caused it to block the magazine's page.
Berger believes German Justice Minister Heiko Maas is behind the censorship.
The Orlando shooting suspect, Omar Mir Seddique Mateen, who who killed 49 people and injured 53 others inside the Orlando gay nightclub on June 12, had been interviewed twice in 2013 and 2014 by FBI agents for alleged "terrorist ties" and swore allegiance to the Islamic State terror group during the massacre. He was shot dead by a SWAT team after the shooting.
Last month, American actress Patricia Heaton's post with a pro-life message went viral on social media but Facebook editors characterized it as "anti-abortion."
The post, which didn't use the word "abortion" even once and was apolitical, became the top trending story on Facebook. But Facebook editors featured the post with these words: "Patricia Heaton: Actress Shares Anti-Abortion Message, Says 'Support Life.'"
This happened the day after Facebook founder Mark Zuckerberg met with more than a dozen leading conservatives in the United States about the social media site's bias that favors and promotes left-leaning news organizations.
"We've built Facebook to be a platform for all ideas. Our community's success depends on everyone feeling comfortable sharing anything they want," Zuckerberg claimed after the meeting. "It doesn't make sense for our mission or our business to suppress political content or prevent anyone from seeing what matters most to them."
Zuckerberg added that he wanted to hear the concerns of conservatives personally and have "an open conversation about how we can build trust."
"I want to do everything I can to make sure our teams uphold the integrity of our products," he was quoted as saying.