Families of 21 Egyptian Christians Martyred by Islamic State to Get New Houses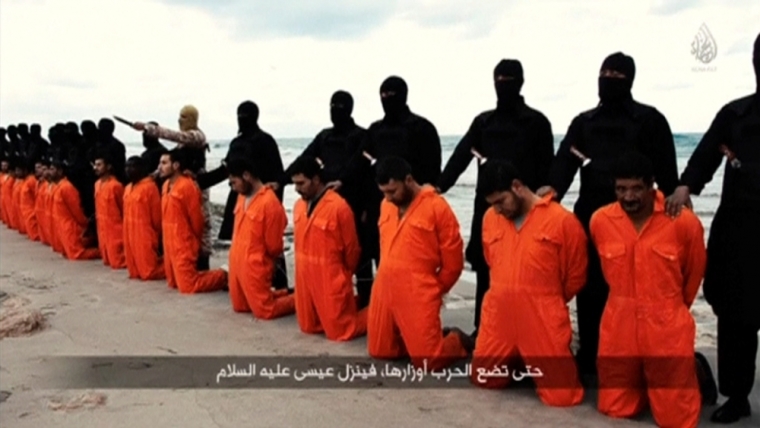 The U.S.-based Christian ministry Focus on the Family is building new houses for the families of the 21 Egyptian Coptic Christians who were beheaded by Islamic State terrorists in Libya earlier this year.
Focus on the Family is constructing houses for them in Samalout city in the Minya Governorate in northern Egypt.
The family members of the Egyptian men, all of who were in their early to mid-20s and members of the Coptic Christian church, literally had nothing except their faith in Christ, the ministry says on its website.
"A number of them shared how their pain soon gave way to joy. They spoke of a desire to share their faith with the ISIS extremists who committed the atrocious acts," Jim Daly, president of Focus on the Family, wrote on his blog, Daly Focus. "They rejoiced that the martyrs were now home with Jesus Christ. Their only prayer request? 'Please pray our faith remains strong.'"
"I thank God that my son kept the faith and died for the cross, because he was the son of Christ from his birth, not my son," said the mother of one of the martyred Christians earlier.
Focus on the Family learned about their rich faith despite their financial poverty after some of its ministers visited their villages following the execution in February.
An Islamic State (also known as IS, ISIS, ISIL) video, "A Message Signed With Blood to the Nation of the Cross," earlier showed the execution of the 21 Copts, who were made to wear orange jump-suits, by black-clad terrorists.
The building project, under the leadership of Sami Yacoub, the regional director for Focus on the Family's Middle East outreach based in Egypt, has impacted an entire community, the ministry says.
"The construction contractor is hiring local laborers to help build the homes, providing new jobs. The local Coptic Bishop has offered two buildings that will be turned into Vocational Training Centers, creating new potential. Families from around Samalout are bringing the construction crews meals while they work."
"It brings us great joy to get to see these houses go up as a sign of love and unity within the global Church. It's amazing to see how God's presence reigns sovereign even in the midst of a horrible tragedy," wrote Daly.
IS, an offshoot of al-Qaeda, is seeking to establish a caliphate in the Levant region and beyond, and is fast expanding its control in Syria and Iraq. Christian minorities are among its main civilian targets.
The houses are not extravagant, the ministry says. "But they are safe, they provide shelter, and they are giving members of a marginalized community a place to call home. More than that, they are a physical demonstration of unity within the worldwide body of Christ."