'Help Us to Remain in Land Watered by Sweat of Our Fathers,' Plead Mideast Christian Leaders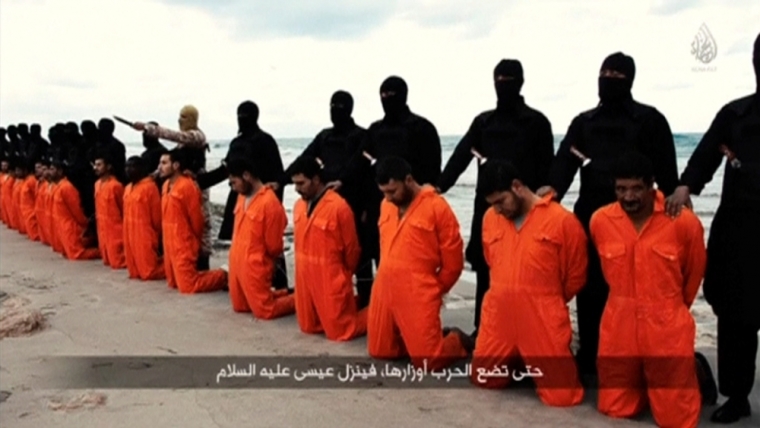 Some of the most influential Christian leaders in the Middle East convened in Syria in late July to urge world leaders to support the persecuted Christian community, crying out for help to remain in the land "watered by the sweat of our fathers."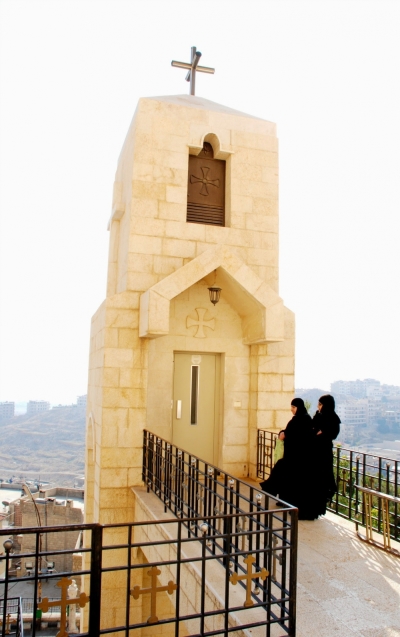 The meeting in the Old City of Damascus was attended by the five patriarchs of the oldest Christian churches in the Arab world including the Antiochian Greek Catholic Church, the Syriac Orthodox Church, the Melkite Greek Catholic Church, the Syriac Catholic Church, and the Maronite Church. The Vatican's ambassador to Syria also attended.
"We call on everyone who claims to have an interest in our fate to help us to remain," said the Mid East church leaders in a joint statement released from Syria's capital.
The church leaders who come from the world's most ancient Christian communities made the appeal to world powers, following months of thousands of mass executions across the Arab world, including a widely documented video of IS soldiers beheading a group of Egyptian Christians on a beach in Libya, as they cried out to Jesus in Arabic.
"We are the authentic people of this land, deeply rooted in its earth that was watered by the sweat of our fathers and grandfathers, and we confirm more than ever that we are staying," they added as reported by Reuters.
The expansion of the Islamic State in Iraq and Syria represents a big threat both to religious minorities and also many Muslims who do not share its radical vision of Islam, explains Director of Media and PR from U.S.-based Voice of the Martyrs Todd Nettleton to The Christian Post.
He said despite American planes bombing the Islamic State and the US government working with other governments and non-government forces to stand against the extremist group's advances, "what the US government has not done is clearly identify and speak out against the radical Sunni ideology and theology that drives Islamic State and that dictates its treatment of 'conquered' peoples, including Christians," he said.
Other organizations such as U.K.-based Aid to Church in Need that monitor religious persecution also say that the situation is now a global phenomenon. Christian persecution is happening in South America to sub-Saharan Africa and from Asia to the Middle East, according to this Guardian report.
"Around the world, Christian churches are burned...of the 37 Anglican provinces to which I travelled....almost half were living under persecution. They fear for their lives every day," wrote Justin Welby, the Archbishop of Canterbury in the UK in an article for The Times ahead of a Lords Debate on religious freedom.
"As many as 200 million Christians in over 60 countries around the world face some degree of restriction, discrimination or outright persecution….Christians face serious violations of religious freedom," added Lord David Alton, who led the debate and is known for his commitment to campaign for religious freedom in Europe.
The U.K. branch of Open Doors has documented countless cases not only of Christians fleeing persecution, but also former Muslims who've embraced Christianity in cultures where leaving Islam carries a death sentence.
The group, which has been serving persecuted Christians since the 1950s, shares cases on their website including that of Maryam (not her real name), a former Muslim in the Middle East who chose to become a Christian after attending a home church.
She told Open Doors that she had already quit her government job due to her faith: "Much too dangerous," she said. Although Maryam's family are not opposed to her religious choice, she still fears being found out. "The government tells on radio and TV that if you know a person that is not dedicated to the government or to Islam you should go to the police and tell them – when you suspect someone of being a Christian."
Last month, Pope Francis called on the world to take action on what he called "a genocide" of Christians taking place in the Middle East and beyond, describing it as a third world war.
Also, the Aid to the Church in Need 2014 report on religious freedom in the world revealed that Christians are the most persecuted faith group globally.