Fans Criticize Tyler Perry's Christian Values After He Announces He Is Expecting Child With Girlfriend Out of Wedlock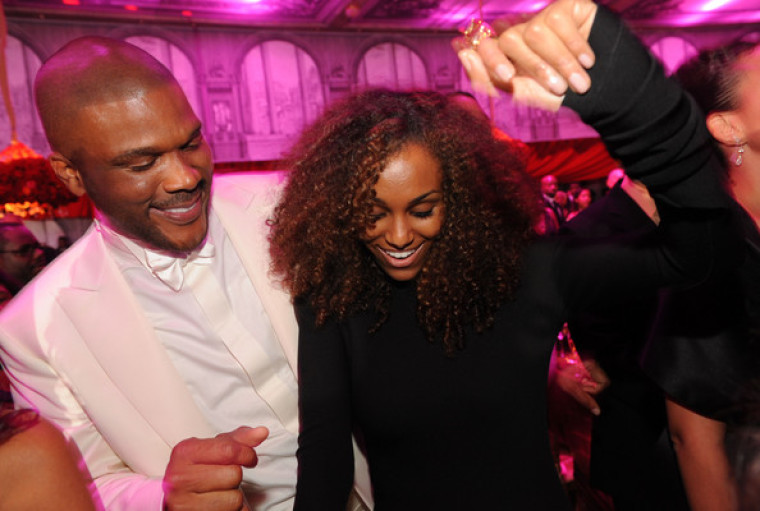 Christian Hollywood film producer Tyler Perry is facing criticism from his fans for not practicing the faith he preaches after he announced that he's expecting a child out of wedlock with his on-again, off-again girlfriend, Gelila Bekele, a 28-year-old Ethiopian model.
Just nine years ago when his star began rising in Hollywood, Perry declared when asked about his faith in an online interview that: "It is extremely important. I am a Christian, I am a believer, and I know had I not been a person of faith, I couldn't be here in this place, and I wouldn't be walking the path that I'm on now. And I think the greater good of the path I'm on now is to teach people to learn to forgive and move on, in a way that's done through the healing power of humor."
Just over a week ago news broke that Bekele is seven months pregnant and is expecting a boy.
Perry, who turned 45 last month, confirmed that he's an expectant father and inadvertently confirmed the child's sex during a recent interview with EXTRA.
"We're having a baby. She and I are very excited," said the multi-millionaire Perry. "I'm happy. I'm really excited about it."
He said that the pregnancy has already changed his life and he is looking forward to dote on the child, which he believes "God has allowed" to come into his life.
"You know, the greatest gift that I'm being given right now is the opportunity to give the little boy in me everything I never had. So that's what I'm so excited about. This beautiful human being that God has allowed to come into my life, for me to get to know, because they come in their own personalities and who they are, and just shepherd and usher him into whatever the child is supposed to be is what, I'm gonna do," he said.
Perry, who spoke in tongues and publicly anointed popular Bishop T.D. Jakes with prayer after donating $1 million to a youth center planned by Jakes' Potter's House in Dallas, Texas, last month has upset many of his conservative Christian fans who say they are disappointed with his decision to start a family outside of marriage.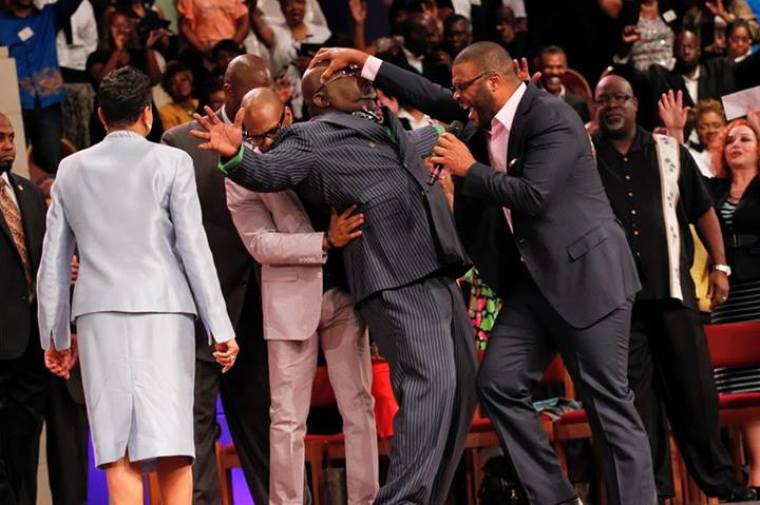 "I have to admit that I am disappointed in you, not that you care, you don't even know me and probably never will, but if you're speaking all this religious stuff then you should be doing the religious stuff, well anyway God bless and hope things work out, God never fails," wrote Judith Parrish in a post on Perry's Facebook page.
Another fan, Pamela Sailsman, commented."I still don't get how a woman is good enough to have your child but not good enough to commit to? Tyler, come on man...that's not cool. Yo momma raised you betta dan dat:-/...I'm not judging just puzzled that a seemingly exemplary man like yourself should perpetuate a negative image of family life."