FBI Investigates Texas Abortionist Accused of Killing Babies Born Alive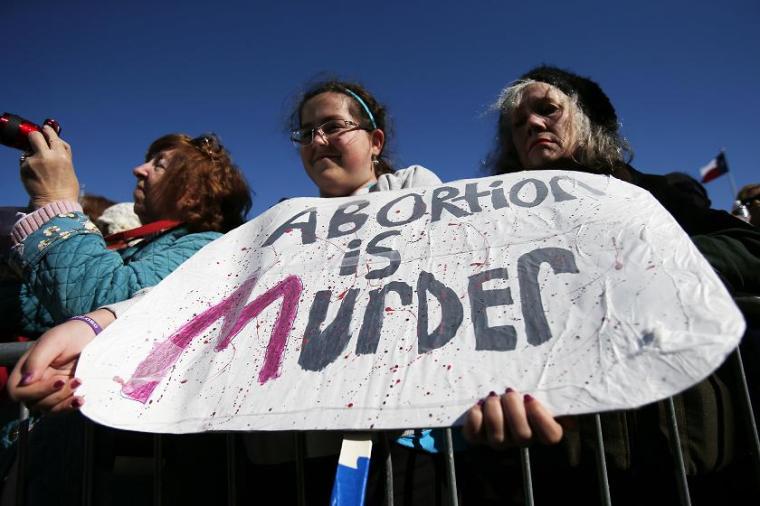 The Federal Bureau of Investigation has announced that they are launching an investigation into allegations that a Texas abortionist killed babies born alive by snipping their spines.
In 2012, four women who worked at a Houston-area abortion clinic run by Douglas Karpen told the pro-life activist group Operation Rescue that Karpen was killing babies born alive and provided photographic evidence.
In a letter sent to Operation Rescue earlier this month, the FBI confirmed that they are investigating Karpen based off of criminal referrals given in 2016 by the House Select Panel on Infant Lives.
Cheryl Sullenger, Operation Rescue's senior vice president, said in a statement released Monday that she was "encouraged" by the FBI's letter.
"After having personally attended the Pennsylvania trial of Kermit Gosnell, who was convicted of murdering living babies after failed abortions, I knew we could never give up seeking prosecutions for Karpen's similar crimes," stated Sullenger.
"We are grateful for this new FBI investigation that has renewed our hope that Karpen may finally be brought to justice."
In 2013, Operation Rescue and others spurred the Harris County District Attorney's Office to investigate Karpen, who oversees three abortion clinics in the state: Northpark Medical Groups in Dallas, and the Texas Ambulatory Surgery Center and Aarons Women's Clinic, both of Houston.
Life Dynamics, a Denton, Texas-based pro-life organization, released a video in 2013 interviewing three former Karpen employees who said that the abortion provider routinely killed babies that were born alive.
However, later that year a grand jury failed to indict Karpen. In a statement released December 2013, Karpen's attorney, Chip Lewis, denounced the government's investigation of his client.
"This exhaustive investigation needlessly cost the taxpayers of Harris County and the state of Texas hundreds of law enforcement man-hours," Lewis said, according to the Houston Chronicle.
"Those responsible for bringing these wholly unfounded allegations against Dr. Karpen will be held responsible for their crimes."
Three years later, the House of Representatives' Select Panel on Infant Lives recommended a criminal referral against Karpen, with Panel Chair Marsha Blackburn sending a letter to Texas Attorney General Ken Paxton in December 2016 urging a new investigation into Karpen's activities.
"In light of the gravity of the allegations outlined above and the supporting documentation, I urge your office to conduct a thorough investigation into whether [Karpen] violated federal and state law, and, if you agree that such violations occurred, to take all appropriate action," concluded Blackburn.