Federal Judge Says Alabama Abortion Law Is Unconstitutional; Claims It Would Close 3 of 5 Clinics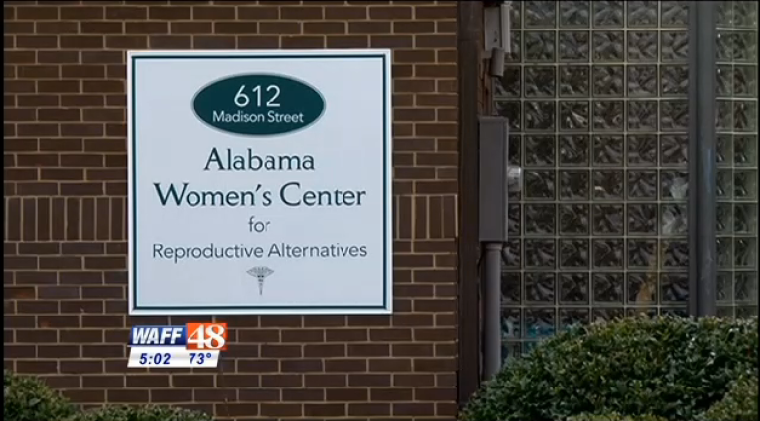 A federal judge has ruled that an Alabama law that requires abortion providers to attain hospital admitting privileges is unconstitutional.
U.S. District Judge Myron Thompson ruled Monday against the law, passed last year as House Bill 57, and extended an earlier decision blocking its implementation.
"The evidence compellingly demonstrates that the requirement would have the striking result of closing three of Alabama's five abortion clinics, clinics which perform only early abortions, long before viability," wrote Thompson.
"Indeed, the court is convinced that, if this requirement would not, in the face of all the evidence in the record, constitute an impermissible undue burden, then almost no regulation, short of those imposing an outright prohibition on abortion, would."
A final order is still pending as Thompson will consider more written arguments from lawyers, reported Brian Lyman of the Montgomery Advertiser.
Last year, the Alabama Legislature passed HB 57, which mandates that abortionists must have hospital admitting privileges, and facilities that perform abortions must meet the same basic health and safety standards as ambulatory care centers.
Also known as the "Women's Health and Safety Act," HB 57 was signed into law by Republican Gov. Robert Bentley in April 2013.
"As a physician, and as a governor, I am proud to sign this legislation. ... This bill provides appropriate standards of care," stated Bentley.
"It has been endorsed by pro-life groups across Alabama. This is a key piece of legislation in the House Republican Agenda, and I am honored to stand with legislative leaders and sign this bill."
Last year, pro-choice groups, including Planned Parenthood Federation of America, the American Civil Liberties Union and Reproductive Health Services filed suit against the law.
Last June, Judge Thompson blocked enforcement of part of the law, stating that evidence had to be reviewed regarding the effects of the new measure.
In April, Thompson announced that a trial will be held on the merits of the law, focusing on the effects HB 57 will have on abortion access.
"If the court finds that the statute was motivated by a purpose of protecting fetal life, then the statute had the unconstitutional purpose of creating a substantial obstacle," wrote Thompson in April.
"The court has concluded that there are genuine disputes of material fact regarding whether the clinics will close, the extent of the obstacle clinic closures would create, and the strength of the government's justifications for the statute."
Regarding Monday's development in the lawsuit, Alabama Attorney General Luther Strange has stated that his office will appeal the decision.