Female Genital Mutilation: Honor Violence In the Name of Virtue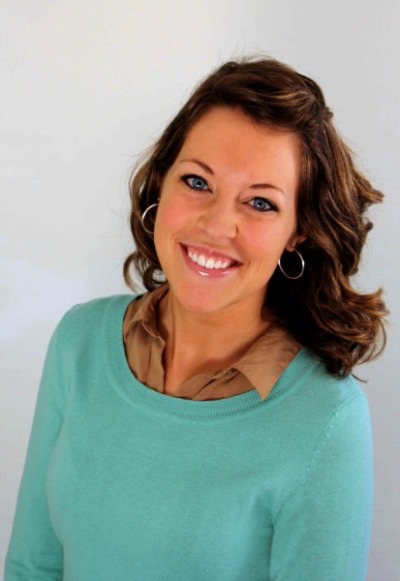 Two weeks ago, I had no idea what the letters "FGM" stood for. I may be wrong, but my guess is that many of you who are reading this are unfamiliar with that acronym as well. As an employee at the nation's largest public policy women's organization, I've heard my colleagues engaging in this discussion for a while now. To be transparent, I'm ashamed to say that it's a topic which I have widely overlooked. I now realize that a large part of that was due to my own ignorance.
Not long ago, I was brought to tears as I sat in a House office building in the heart of our nation's Capital. Concerned Women for America (CWA) had shown a screening of the film Honor Diaries, a documentary exposing honor-based crimes in the United States. Afterwards, CWA held a panel discussion with Rep. Trent Franks (R-Arizona), an Arizona detective, and two of the women in the film.
It occurred to me that up until that viewing, I had either not heard much or chosen not to believe the despicable torture that is going on in my own backyard; however, just moments after the film began, the proof was flooding the screen. Thanks to the documentary, I was able to put real faces to the honor violence. Now, it's personal. There is proof which I can no longer ignore.
Unfortunately, Americans are doing little to end honor violence simply because many of us aren't even aware that it's occurring. Sure, we see honor killings occasionally mentioned in the news, and we've also heard of forced marriages in distant countries. But these types of things don't really happen that often in the U.S. … right?
Wrong. Horrific injustice is being perpetrated right under our noses, and we are doing little to combat it. However, in order to be effective in exposing the wrong, we must first define what honor violence is and the different ways in which it is manifested.
Honor violence refers to the forceful — even fatal — treatment of women who are said to have brought "shame" to their family by violating cultural or religious customs. Ayaan Hirsi Ali, founder of the AHA Foundation (the leading organization working to end honor violence), explains it well:
"Honor violence is rooted in the perception that the behavior of a woman or girl, betraying her chastity, is an affront to the honor of her family or community."
Honor violence is usually carried out by the relatives of the victim — their father, mother, sibling, or husband; in most cases, that relative feels that they are doing the right thing. Take, for instance, Billu Pehlwan, the Indian man who had no remorse for beating his daughter and her boyfriend (with whom she had eloped). He believed that he did nothing wrong and was simply preserving his family's honor. When asked, he said, "I would do it again. I have no regrets." This is not just happening overseas, though, it's happening right here in the United States. Think back to cases like Faleh Hassan Almaleki, who ran over and killed his daughter, Noor Almaleki, in the family Jeep for becoming "too westernized."
It appears that in some cultures, a family's pride and honor are more important than their daughter's life. Therefore, if she acts in a way that brings disgrace to her family or community, then she is to be punished. Her chastisement is seen by the members of the family as the way to reinstate the family's name. According to one United Nation report cited in the Honor Diaries factsheet, victims have been "shot, stoned, burned, buried alive, strangled, smothered and knifed to death with horrifying regularity" in the name of restoring honor.
This leads into the topic of FGM. What is FGM? FGM stands for Female Genital Mutilation. The AHA Foundation states that FGM includes:
"any procedure that involves the partial or total removal of the external female genitalia or other injury to the female genital organs … often performed on girls between the ages of 4 and 14 to ensure their virginity until marriage."
This dangerous practice can cause extreme pain, infection, injury to other tissue, infertility, cysts, and complications during intercourse and childbirth. The Centers for Disease Control now estimates that around 513,000 women and girls are living with FGM in the U.S.
Another major issue that needs to be addressed is forced marriage. This is not to be confused with the cultural practice of arranged marriages where a child agrees to have their parents choose a mate for them. A forced marriage involves coercion, threats, or even trickery where young girls are forced to marry against their will — frequently to a man who is much older, has multiple wives, and is often abusive.
What is worse, if a young woman does not go through with the marriage, she may run the risk of being subjected to injury or worse. One study showed that 3,000 known or suspected forced marriages occurred in the U.S. over a two-year period. Many believe the numbers are actually much higher but are going unreported.
Immediately after the Honor Diaries screening, Detective Chris Boughey, from the Peoria, Arizona Police Department's Criminal Investigations Section's Major Crimes Unit, spoke on the panel along with two of the ladies from the film. In his speech, he acknowledged that honor crimes are, unfortunately, widely underreported or not reported at all, simply because we do not currently have an official designation for these issues. For that reason, he has dedicated his time to developing curriculum for law enforcement officers and other organizations to detect these cases.
The ladies on the panel stated that Americans are afraid to address this issue because we want to be respectful of other religions and cultures. In our attempt to not step on anyone's toes, we forget that this is not about targeting a religion or culture, but exposing a human rights violation. Detective Boughey put it plainly:
"I am not quite sure when we, as a country, decided that it was more important to be politically correct than to do the right thing."
I whole-heartedly believe that protecting a family's honor and encouraging chastity are important. However, that can never be an excuse for violence. Defending these young women is not only my duty as an American; as a Christ-follower, it is also a matter of obedience. God has called believers to protect those who are victimized in our society.
For me, the hardest fact to swallow about honor violence is the reason why it often goes unpunished: these women often have no one in their corner to fight for them. Think about it; when a crime is committed against a person, who is usually the first to respond? The person's family. In situations such as honor violence, the family is the perpetrator. This leaves the victims voiceless and alone.
As I was writing this, a notification popped up on the bottom of my computer screen. It was a one line e-mail from my dad. All it said was: "I miss and love you a lot! – Dad." I have tears in my eyes as I think about the fact that many young girls will never experience a kind of father's love with which I have been blessed. As Rep. Trent Franks acknowledged, "There is nothing so dishonorable that a daughter could do that should ever cause a father to even think about hurting their daughter like some of these fathers have."
May we be willing to stand in these women's corner and be the family that they need, acting on their behalf. After all, if we don't speak for these women, who will?
Hannah Wegman is the Project Coordinator/Writer at Concerned Women for America (CWA), the nation's largest public policy women's organization with 500,000 members across the country.