'Fifty Shades' Actress Thanks SERT Christian Ministries After Missing Sister Is Found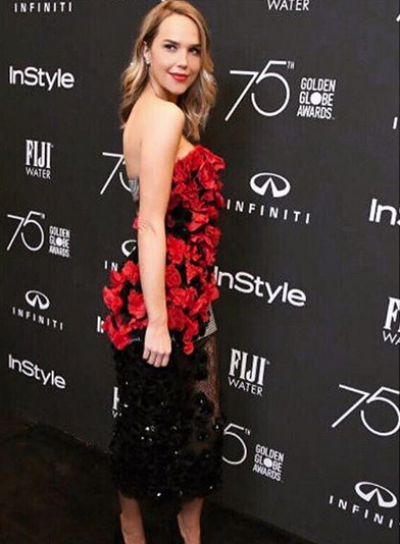 A Christian ministry known for combating human trafficking and prostitution has helped "Fifty Shades Freed" actress Arielle Kebbel in her quest to find her missing sister.
Kebbel, 32, took to Instagram on Feb. 3 to announce that her sister, Julia, went missing after a fire broke out in her Los Angeles apartment on Jan. 31.
"My SiSTER JULIA KEBBEL is MISSING. Pls REPOST. She was last seen in Silver Lake, walking her chocolate lab, Cindy, at 11 p.m. wed night," Arielle's initial message read. "If you have seen her or know anything about her, pls DM me and call 911."
The actress updated social media followers on Tuesday, letting the world know that her sister has been found. While she left out details, Kebbel named Christian organization SERT Ministries when thanking people for their help.
"It is with great joy and relief that I share the wonderful news that my sister, Julia, and her dog, Cindy, have been found safe! While we do ask for privacy at this time, my family and I want to thank everyone for all of your love and support over the past two weeks," she wrote on Instagram. "We are so grateful to every single person who helped spread the word and joined us in our search. We would also like to thank the Los Angeles Police Department, KlaasKIDS, SERT Ministries and Anonymity Rescue for their efforts in bringing Julia home."
The acronym for SERT Ministries stands for "search, evangelize, rescue, train." In a description of the Christian organization on its website, SERT names Jesus as an inspiration behind its reason for rescuing missing people.
"Our vision is to rescue persons who are missing and/or held against their will or who think that it's impossible to get out of the trapped circumstance they have found themselves in," the description states. "Jesus has a plan for their lives and His plan certainly isn't one of bondage."