Filming Hillsong Movie Won't Be 'Walk in the Park,' Says Pastor Brian Houston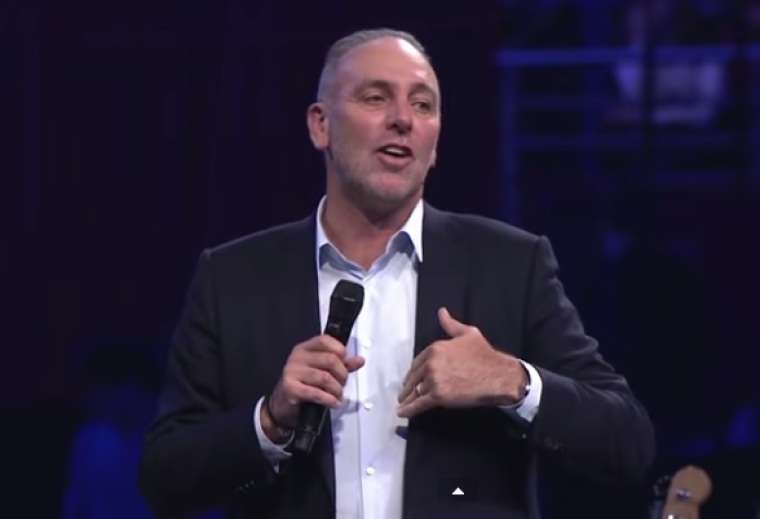 Hillsong's Pastor Brian Houston was unsure why Hollywood producers were interested in making a movie about their "little church" when they approached him with the idea, he admits in a new blog post.
Alcon Entertainment and Warner Bros. will release the film "Hillsong – Let Hope Rise" in April 2015 about their megachurch's humble beginnings and their famous worship band but Houston says a lot of thought, preparation and prayer was involved before allowing their cameras to roll.
"We aren't naive enough to believe that it's all going to be a 'walk in the park', but we have faith to believe that opening up our lives and portraying the journey with authenticity may just point people to the One we live for and long to glorify – Jesus," said Houston.
Over the course of 30 years, Hillsong has grown into an international ministry of 100,000 weekly attendees, and their Hillsong UNITED band has sold 16 million albums since its inception. It is estimated that over 30 million people around the world sing Hillsong worship songs on any given Sunday.
"And yet despite the fame and adulation, they're still just a simple worship band trying to do what tens of thousands of other worship bands try to do every week – glorify God through their music. How they balance that is a fascinating and surprising story," said Jonathan Bock, one of the movie's producers in a statement.
Hillsong UNITED initially caught the attention of film producer Matthew Weaver of MediaWeaver Entertainment in Los Angeles during one of the band's shows where he took notice of their worship sound and the impact it had on those present at the Hollywood Bowl venue, says Houston.
"He's a non-Christian and like a school kid, he had gone to the very front and snuck into the front rows to stand right in front of the band. He didn't know Jesus at all but basically, God touched him and impacted him in a powerful way."
He added, "To be honest, he's still trying to work out what it is that exactly impacted him but he got fired up about this possibility and now he wants people to have that same impact and encounter that he had, which ultimately is an encounter with the Holy Spirit."
Houston says their 30-year journey as a church has been more about God's faithfulness than anything else and notes that despite their impact, he never imagined a feature film would capture their story.
"Already we've seen God do what only He can by stirring the hearts of influential people in the film industry to 'spiritual curiosity' and opening doors of opportunity that we have never sought …," said Houston.
Houston's son, Joel who oversees the band, shared the same sentiment and notes that "it's a little weird and a lot humbling" to have a movie made about them.
"We didn't say 'yes' to this to draw attention to ourselves," Joel said in a statement. "It's our hope that by sharing an up-close and unvarnished look inside our music and lives, we can shatter pre-conceived notions of what it means to follow Jesus in today's modern world."