First black female Virginia lieutenant governor talks Christian faith, upbringing and Trump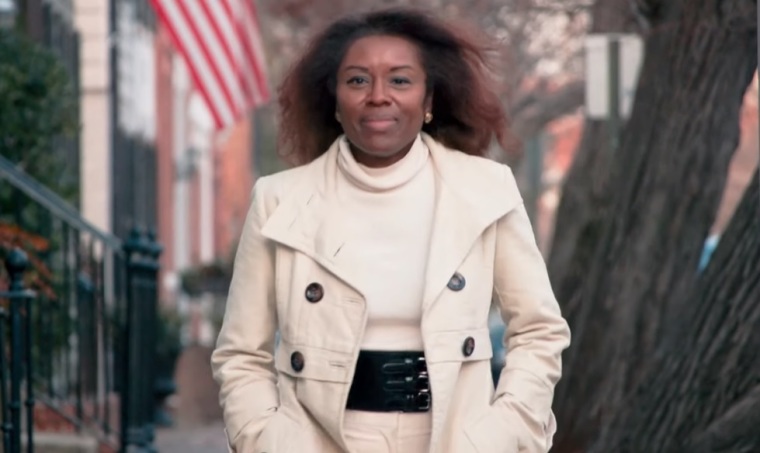 In 2021, Virginia voters elected Republican candidate Winsome Earle-Sears as the first African American female to hold the office of lieutenant governor in the history of the Commonwealth.
A native of Jamaica who spent much of her upbringing in New York, Sears had served in the United States Marine Corps and worked with the Salvation Army before her election victory.
Additionally, Sears had served in the Virginia House of Delegates from 2002-2004 and was vice president of the Virginia State Board of Education under Republican Gov. Bob McDonnell.
Sears has documented her life, including many of its highs and lows, in a new book, How Sweet It Is: Defending the American Dream.
In an interview with The Christian Post, Sears said she initially hadn't planned to write a memoir, because she felt her story "didn't sound so exciting" and she "didn't think anybody would want to read it."
"But, as I was campaigning, and as you're talking to people about the things that you've done and why they should vote for you, people thought that I had an interesting story and an inspiring story," said Sears.
"So, I decided OK, I'll write a book. And if can help someone, then wonderful."
The Christian Post talked with Sears about the influence of her immigrant background, her Christian faith, and why she believes former President Donald Trump shouldn't be running in 2024. The following are edited excerpts from that interview.  
CP: In your book, you detail your upbringing in Jamaica and New York. What are some of the lasting influences on your life from those two places?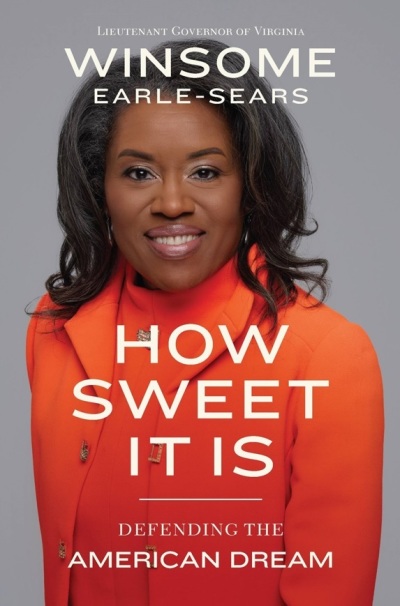 Sears: Well certainly the people in my life who were in both of those places. My grandmother, first of all, my paternal grandmother.
I saw her, how she helped people. I mean, she took homeless people off the streets and brought them into her house and, one person in particular, she gave him the ability to go and become an adult learner and then found him a job.
And so, that's why education is so important to me, I saw what education would do. And of course, my father bringing me to America. My paternal great-grandmother convinced my mom to let me go, her only child, and America is what started me on my way.
CP: In the book, when talking about your faith, you mention how you and your husband made sure to hold daily Bible devotionals with your children. How important do you believe it is for Christian parents to be deeply involved in their children's spiritual practices?
Sears: Well, if all they ever have — and that goes for we adults as well — if all we ever have is the Sunday morning worship and then for the next six days we don't really have that devotional with the Lord, that alone time with the Lord, where we talk with Him and we read His words, then we are really limping into church come Sunday morning. We have not spiritually fed ourselves. And if we did that in the natural world, where we only ate one day on Sunday and we never did it again, then you see it's the same principle.
So, our faith has to be our own faith, our own personal faith. As they say, "God doesn't have grandchildren." So, we have to have our children have their own faith. Why do you believe? What do you believe? Do you know this God that we take you to every day? You have to make this decision for yourself if He will be your God or He won't. And so, that's why we made sure to talk with them and have these devotionals with them every day.
CP: In the book, you wrote, "I understand that politicians are afraid to talk about it, but I absolutely believe that we're surrounded by a spiritual world. The things I have accomplished are part of a godly mission — and so are the things you have accomplished or are going to accomplish." Why do you believe that politicians are afraid to talk about a spiritual world?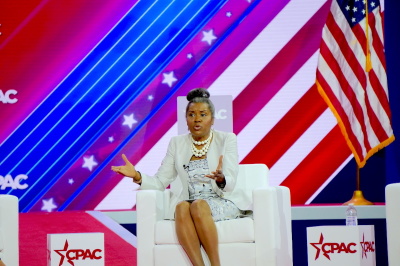 Sears: Well, because politicians are trying to be everything to everybody and we can't. I mean, even in our family, we can't be all things to them. So, we know the truth that we know. And so, if we claim to be a Christian, then we have to act like it. Either we believe in this God or we don't. Jesus said, "If you are ashamed of me before men, then I will be ashamed of you before my Father."
And you have to remember that this life is not all there is. Instinctively, we know that. It can't just be we're here and then we're dead, never to be heard from again. There's got to be something beyond this. Otherwise, what are we doing this for? That means we're just born waiting to die.
I think it's important that who we are is who we are, and if we've taken on this new nature from God, then it informs how we behave. There are times when you might want to hate somebody, but you know that the God you served says you have to forgive and you have to love. And so, this is why we have to be who we are.
CP: In Chapter eight, you share how you became a Republican in the 1980s, and you stated that "Republicans must never concede the vote of any group, or race, or ethnic background to anyone." Overall, do you believe that the Republican Party is doing a better job now of reaching out to different racial groups than 20 or 30 years ago?
Sears: Yes. Twenty-two years ago, I was first elected to office and I think they just figured, "Well, black people, immigrants, whoever, they'll just never vote for us." And so, it was hard, because it's going to take a lot of work and a lot of money. But, as time has gone on, there's been a change and we understand that we have a good message and we need to give everybody the opportunity to at least reject the message. But don't just think that they'll not listen.
I'm not even wanting all black people to become Republicans. No, I just want us to hear a message and make a decision. And then, we must leave each other alone. If you want to vote the way that you want to vote, that's just fine. I will vote the way I want to vote. But don't force me to be you. We don't want that, that's not what America is about.
CP: When talking about your political career and the state of American politics, you wrote that while you approved of Trump's record while in office, "For the good of the nation, I do not think he should run again in 2024." Why do you believe that Trump running for president in 2024 would not be good for the nation?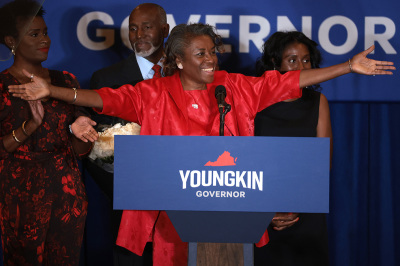 Sears: The same reason I think that Biden should also not run. I'm watching what's happening with President Biden and I don't think he's altogether equipped to run the country. And then, with all of the issues that are coming from the former president, I just think that it is time now for new leadership.
Republicans don't want to become like some of the Democrats, where when I vote Republican, they say that I'm not black enough, etc., etc. We don't want to be that. Let us all make a decision who we're going to vote for and that's it. Let us let each other be. It can't be that we're now going to become like the Democrats, where if we don't vote for a particular person then we're not Republicans. That's not how this works. If we want freedom, let us have the freedom to vote. Period.
CP: What do you hope readers take away from your book?
Sears: We have to have hope. We cannot live without hope. There has to be something that says there's something to live for. There are people that we can help. That there's purpose in this life. That we will have trouble, but we've got to persevere, because that's what we're built for.
We're not built for pity; we're not built for hiding under the covers. We have to keep going forward. And we have to show that to our children. We have to show courage, we have to move on. We cannot let the tragedies of life pull us down. We got to get out of our bedroom slippers and our robes and go live, go live and don't live just for yourself.
As my grandmother used to say, "The same people that you meet going up, you'll meet them on the way down." So be kind. And that's the other thing. I'm looking for a humble leader, that's who I am looking for.
Jesus said we're supposed to be meek. Meek doesn't mean being weak. I'm looking for a humble leader. Strong, yet humble.