'Five Nights at Freddy's' Movie Adaptation Will Work, Says Producer Jason Blum
'Five Nights at Freddy's' Movie Adaptation Will Work, Says Producer Jason Blum
Blumhouse Productions recently confirmed that it is handling the TV adaptation of Scott Cawthon's point-and-click survival horror video game "Five Nights at Freddy's." Producer Jason Blum shared his thoughts on the upcoming movie.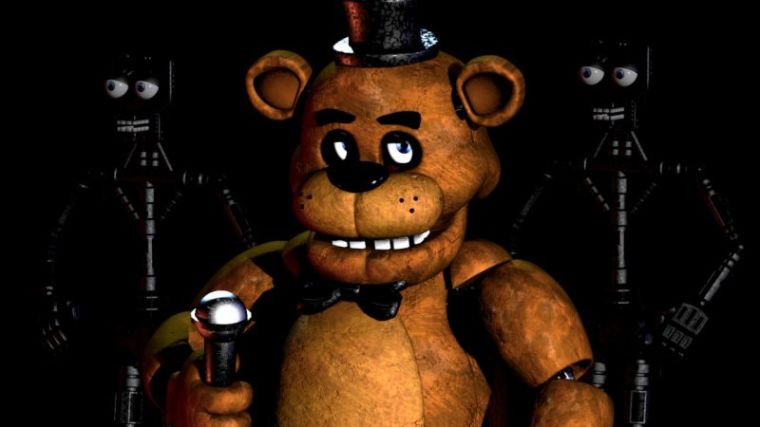 In an interview with Fandom, it was revealed that Blum will serve as the producer for the "Five Nights at Freddy's" film. He told the news outlet why he believes the upcoming movie will work. Most of it has to do with game developer Scott Cawthon's involvement.
"That game has a rabid fan base, and I would say without Scott it wouldn't make a good movie," Blum admitted. "But I think Scott has a very clear idea of what he wants the movie to be, and I think, because we're using the same creator as the game in Scott, I think it'll be a great movie. If it weren't for that, I'd be skeptical about a Five Nights movie."
Blum has produced a number of popular horror films, a few of which are "Insidious," "Get Out," and "Paranormal Activity."
The producer most likely felt the need to speak out about the film adaptation, given that video game movies have never fared well in Hollywood, even the adaptations of hit video game titles such as "Assassin's Creed."
Movie Pilot believes that the dark tone set in "Five Nights at Freddy's" might translate into a hair-raising conundrum, one that movie buffs will appreciate.
Aside from the forthcoming movie, the franchise will be on print soon. A book titled "Five Nights at Freddy's: The Twisted Ones" will be launched this June 27. Meanwhile, this August, a guidebook called "Freddy Files" will follow.
Furthermore, rumors suggest that Cawthon is developing a new installment to the franchise. This, however, has yet to be confirmed.
"Five Nights at Freddy's" is currently available on PCs and mobile devices.
There is still no official announcement on the movie's release date. More updates should follow.