Fixer Upper's Chip and Joanna Gaines Live Out Their Faith on Hit Show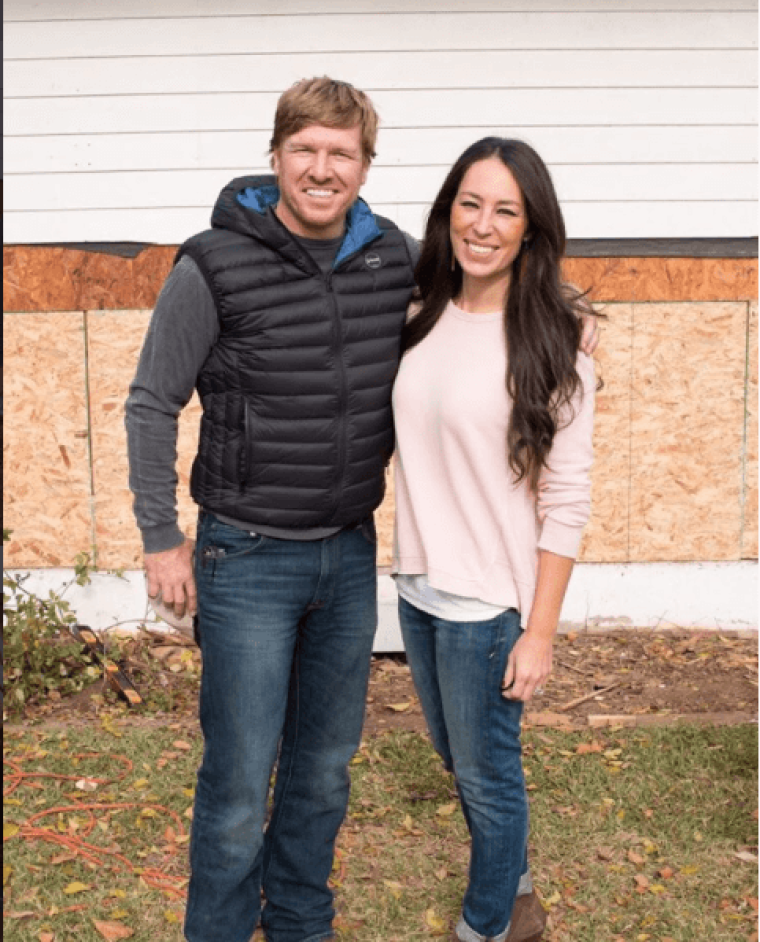 Whether mesmerizing folks with their designs and renovation on their hit HGTV show "Fixer Upper" or using their platform to reflect their faith, Joanna and Chip Gaines have won over the hearts of viewers.  
Every Tuesday night at 9 p.m. EST, families all over America are tuning in to watch Joanna and Chip take broken down but potential-rich houses and turn them into showpieces that are helping revitalize whole neighborhoods throughout central Texas.
"Fixer Upper" is being pegged a glimpse into "everyday Christian living" through the lives and work of the Gaines family. Although the show follows their quest of saving homes that look hopeless, it's their example of a loving family that is proving to be a true testament to their faith.
The couple told the Billy Graham Evangelistic Association, "Our family has made a commitment to put Christ first, a lifestyle our parents modeled for us very well. They showed us how to keep our marriage and family centered around God. As for 'Fixer Upper,' we have been surprised at the impact of our faith through the show. We haven't been overtly evangelical, but the rich feedback we have received on family and love all source from our faith. Jesus said the world would know His disciples by their love for one another, and we've glimpsed this in practice and strive for it every day."
The Gaines own Magnolia Homes, a remodeling and design business in Waco, Texas, that they have operated for years. In a  video for Baylor University, the college in which both Chip and Joanna met at, Joanna shared her testimony. She revealed that it was not until she trusted God with her dreams that all of this success was able to come about.
Growing up as a biracial child, both Asian and White, proved to be very challenging for the now mother of 4. Joanna said that from an early age it was always her faith in God that gave her hope for the future.
"'Joanna I have a calling for you, you're going to have a platform one day,'" she testified of a time God spoke to her.
In the video she went on to discuss a time she thought she would have to give up on her business for good to raise her family. "I heard God say very clearly... he said, 'Joanna if you trust me with your dreams, I'm going to take Magnolia further than you ever dreamed.'"
"Fixer Upper" has been living proof for the couple that what God promised has come to pass. According to multichannel.com the show shattered multiple ratings records for the network in January, making the show the top 15 telecasts in HGTV history and it achieved a series high rating of 1.44 among viewers P25-54.
Although they do not claim to be evangelicals on a conquest to get all of their viewers saved, Chip and Joanna will live out the example they saw from their parents.  
Chip's father was not a pastor, but according to Chip, his father's lifestyle preached Jesus and gave him a good role model.
"He was influential in showing me how to live out my faith, even in a secular environment. He impacted my life by spurring me to shape my choices with my faith and to walk in my faith regardless of my 'calling,'" he told the Billy Graham Evangelistic Association.
For more information on the hit show visit hgtv.com/shows/fixer-upper