Florida Church Sees Membership Grow After Leaving PCUSA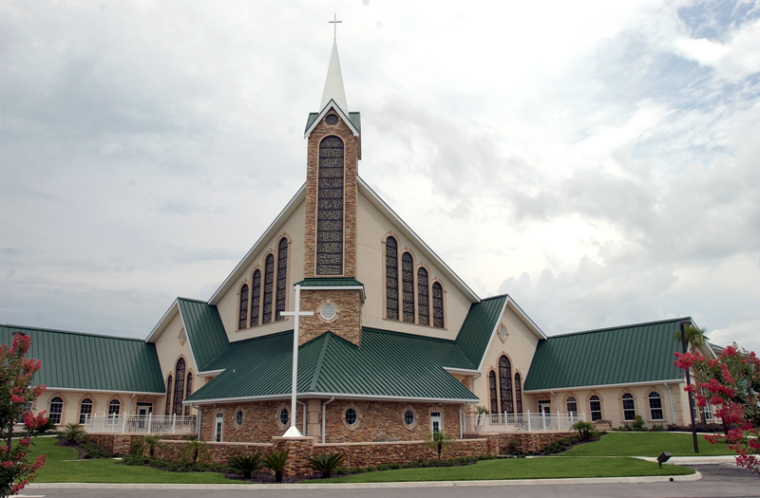 A congregation in Florida that voted to seek dismissal from the Presbyterian Church (USA) over theological differences has seen considerable membership growth since their decision.
First Presbyterian Church of Haines City voted 328 to 16 back in April 2015 to leave PC(USA) in part over the Mainline denomination's increased acceptance of homosexuality.
Earlier this month, FPC Haines City had their departure as well as their membership with the theological conservative Evangelical Covenant Order of Presbyterians finalized, according to spokesman Pastor Jeff Winter.
"The vote to be released by the local presbytery happened three months ago in November. After the vote, a church needs to wait three months before they are officially dismissed," explained Winter.
"During those three months, members of the presbytery have the opportunity to contest the vote if they so choose. No one protested, thank God."
Winter noted the current membership at 570, with 128 new members having joined since the vote to seek dismissal from the PC(USA).
"For this church, that is a significant number. Generally speaking, our new members are attracted to this church because we stand for biblical truth and seek to apply it to our relationships and in our culture," added Winter.
FPC Haines City was part of the latest wave of Presbyterian congregations that opted to leave the PC(USA) over the denomination's liberal theological direction.
In a letter sent to the congregation by church leadership in September 2014, FPC Haines City's elders explained that they were beginning the process of discernment for seeking dismissal from the PC(USA) because "our denomination has been embroiled with a creeping theological pluralism."
"What once was accepted as basic theological tenets of faith ... are now being challenged within the PCUSA as the world moves toward acceptance of all religions as being equal ways to 'find God,'" read the letter, which was provided to CP by Winter.
"The 'straw that broke the proverbial camel's back' occurred in May 2011 when a majority of presbyteries voted to change the ordination standards of the PCUSA. ... The PCUSA now officially condones that which our Confessions, the Bible and two‐thousand years of Christian history calls sin."
FPC Haines City was formerly part of the PC(USA) Presbytery of Tampa Bay, which still retains congregations that have memberships totaling between 1,000 and 2,900 people.
Patrice Hatley, head of staff for the Presbytery, confirmed to CP that the necessary actions taken to be officially dismissed from the denomination have been completed.
"This was as a result of significant time of discernment, studying and prayers, and meetings on the part of the Presbytery-appointed Administrative Commission," said Hatley.
"The Administrative Commission proposed a nominal financial settlement along with other administrative contingencies, all of which were approved by the Presbytery and have been satisfied."
Upon leaving the PC(USA), FPC Haines City became affiliated with the ECO, a denomination officially created at a gathering in Florida back in 2012. In a recent newsletter, ECO announced that it has over 330 member congregations.