Floyd Mayweather Next Fight News: Undefeated Champ Expects 'Dirty Fighting' From Maidana
Floyd Mayweather Jr. is getting ready for a rematch with the ferocious Argentine Marcos Maidana next Saturday, Sept. 13, at the MGM Grand in Las Vegas.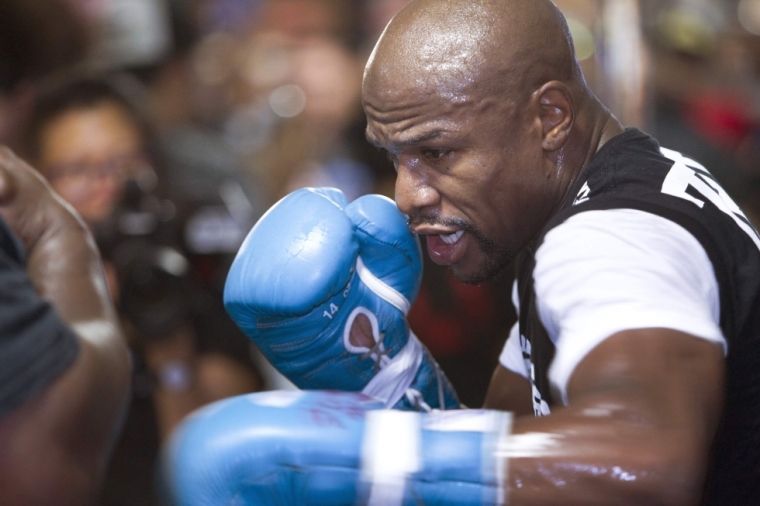 Maidana, with a professional record of 35-4, made the previous encounter with "Money" Mayweather really exciting and relatively close as he was able to perform his explosive "take-no-prisoners, all-action style" in May. But through a majority points decision, it puts another tally to his opponent's undefeated record, making it 46-0.
When asked by the media how Mayweather prepares himself for another bout with "the same dirty fighter," the affluent businessman and fighter simply replied:
"I won. I don't have to adjust. But I expect the same dirty fighter I saw the first time. My job is to be cautious and be smart," he said/
Meanwhile, off-court issues are linked to the pro-athlete when his former fiancée, Shantel Jackson, announced a lawsuit against the boxer containing 11 allegations which includes battery, assault, invasion of privacy, defamation, false imprisonment during a news conference on Thursday in Los Angeles, California.
According to the report made by Fox Sports, it was revealed that she and Mayweather were living together for more than five years but consequently ended the relationship when Jackson found out the abusive manner of the superstar athlete.
Filed in Thursday at the Superior Court in Los Angeles, Jackson's attorney Gloria Allred didn't specify the damages in the lawsuit against the boxer while also keeping mum whether her client really got an abortion or not, although she confirmed that the pregnancy was terminated in January.
Further news about the boxer indicates that the long-awaited Mayweather-Pacquiao fight of the ages could happen not just once, but twice next year.
In a report by Daily Mail's Jeff Powell, he quoted Top Rank CEO Bob Arum saying a settlement between the two giant networks HBO and Showtime (which manages Mayweather) could pave way for the mega fight to materialize.
"Both networks want this to happen. All signs seem to point to a first fight early next year. A second fight in the autumn would provide a different cash split because the winner of the first would claim the higher percentage. As each of them believes he would win, that provides an extra incentive."
If that billion-worth deal happens, then it's up for the two famous fighters to finally decide if they are willing to put their respective glories at stake.