'Food Wars! The Third Plate' 2nd Cour Air Date, News: Series to Return in 2018 With 'Totsuki Train' Arc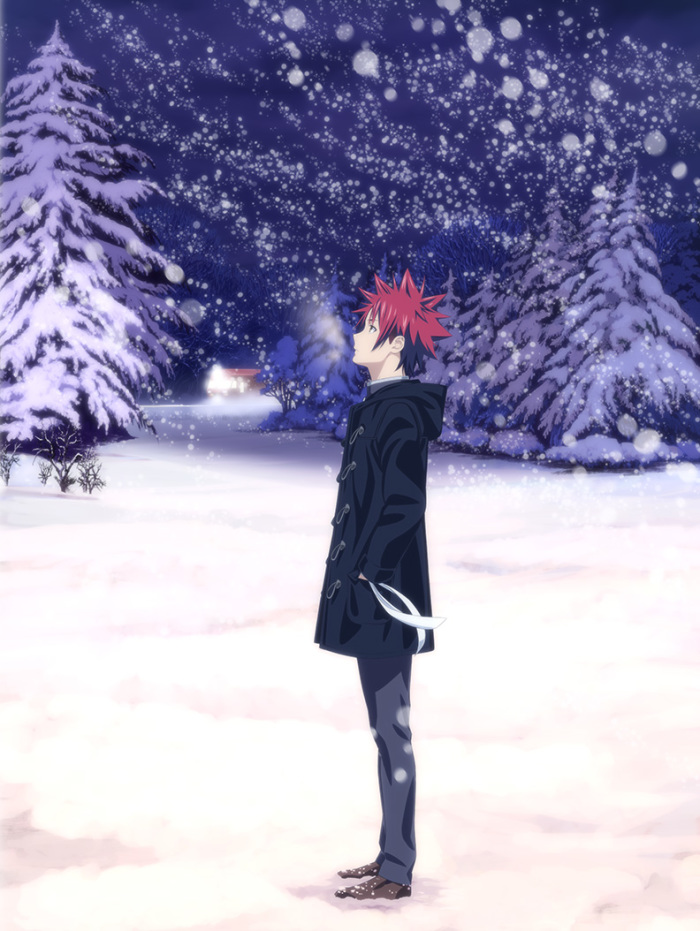 One chapter has ended and a new one is all set to begin for the Japanese gourmet anime series, "Food Wars! The Third Plate." What new challenges await Soma Yukihira and his friends in the upcoming "Totsuki Ressha (Totsuki Train)" arc?
After the recently aired 12th episode, the series is set to take a break before it returns with its second cour in April next year. The announcement was reportedly made during a stage presentation held at the Jump Festa 2018 event on Saturday, Dec. 16. The return will also usher in the beginning of the "Totsuki Train" arc, which is part of the much bigger narrative collectively known as the "Promotion Exam."
Additionally, it was also announced that a new original video animation (OVA) will be bundled with the upcoming 29th volume of the source manga written by Yuto Tsukuda and illustrated by Shun Saeki.
The "Totsuki Train" arc will send the first year students of the Totsuki Culinary Academy to Hokkaido for their promotion exams. However, the rebellious students who opposed Central will be given some handicaps to set them up for failure. They will, unsurprisingly enough, make it through the first stage.
The students will then be split into different trains, and this time the rebellious students will be forced into a train that will make pit them against the Elite 10 Council. Will Soma and his friends be able to advance further from this point?
On the other hand, the final episode of the first half has also just revealed that Erina Nakiri's father and Soma's father were both part of the Polar Star's Golden Generation in the past. Moreover, Azami Nakiri revered Joichiro Yukihira, formerly known as Joichiro Saiba, and his cooking above everyone else.
What happened between Joichiro and Azami back then? Will this revelation lead to more significant developments in the upcoming new arc?
Fans will be able to find out the answers when "Food Wars! The Third Plate" returns in April 2018.