Former Church of England Head Resigns After Reported Involvement in Sex Abuse Scandal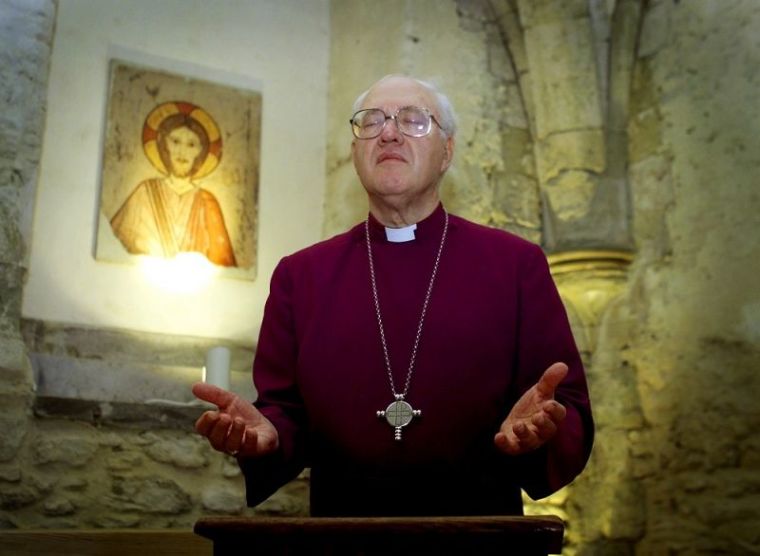 Former Archbishop of Canterbury Lord George Carey resigned from his role in the church in light of an independent report showing that he and the Church of England colluded to cover up the sex offenses of Bishop Peter Ball.
Ball, who served as the Bishop of Lewes and the diocesan Bishop of Gloucester, was arrested in 2015 and sentenced to 32 months in prison for abusing 18 young men and boys over a 20-year period. He was released in February.
An 18-month independent review examining how the leaders in the Church of England handled allegations of sex abuse against Ball revealed that Carey, who served as the head of the Church of England from 1991 until 2002, did not pass along letters accusing Ball of sexual abuses to authorities in the early 1990s.
The independent review was chaired by former British social worker Moira Gibb and found that the church failed to protect the children victimized by Ball, according to The Telegraph.
"Ball's priority was to protect and promote himself and he maligned the abused," Gibb wrote in a forward to the report. "The Church colluded with that rather than seeking to help those he had harmed, or assuring itself of the safety of others."
The report explains that in 1993, after police began investigating Ball, Carey wrote to Ball's twin brother, Bishop Michael Ball, to tell him that he believed Ball was "basically innocent." However, the report states that Carey, at that time, was already informed of six letters that accused Ball of abuse and misconduct that were mailed to Lambeth Palace.
Some of those letters were written by parents accusing the former bishop of abusing their children. One letter even stated that Ball had asked a 15-year-old child to masturbate in front of him.
However, those letters were never passed along to the police.
After the findings of the review were released last week, the current Archbishop of Canterbury, Justin Welby, agreed that the church "colluded" and "concealed" allegations against Ball and asked Carey to step down from his role as honorary assistant bishop in the diocese of Oxford.
Carey complied with that request. The Rt. Rev. Dr. Steven Croft, bishop of Oxford, released a statement on Monday announcing Carey's resignation.
"I have met with Lord Carey following the Archbishop's letter to him. In light of Dame Moira Gibb's review into the Peter Ball case, Lord Carey has resigned from his role as honorary Assistant Bishop in the Diocese of Oxford," the statement reads. "Lord Carey has accepted the criticisms made of him in the Gibb review and has apologized to the victims of Peter Ball."
"Along with many others, I have been deeply distressed to read Dame Moira Gibb's report with its narrative of the abuse perpetrated by Peter Ball which remained hidden for so long," Croft added. "I hope that the focus of attention will continue to be on the survivors of abuse and offering to them the care and support they need."
According to The Telegraph, victims are asking for Carey to face criminal prosecution for his role in covering up the sex allegations against Ball.
"Given what's in the report, there is now a clear case for the police and CPS to consider criminal charges against senior figures, including Lord Carey, for offenses of misconduct in public office and perverting the course of justice," Richard Scorer, a lawyer who represents a number of Ball's victims, said, according to the Telegraph. "This report bears out our clients' complaint that the Church of England deliberately concealed evidence of Ball's criminality, and they are appalled by the true extent of collusion in abuse."